The Truth About Jamie Dornan's Relationship With His Wife Amelia Warner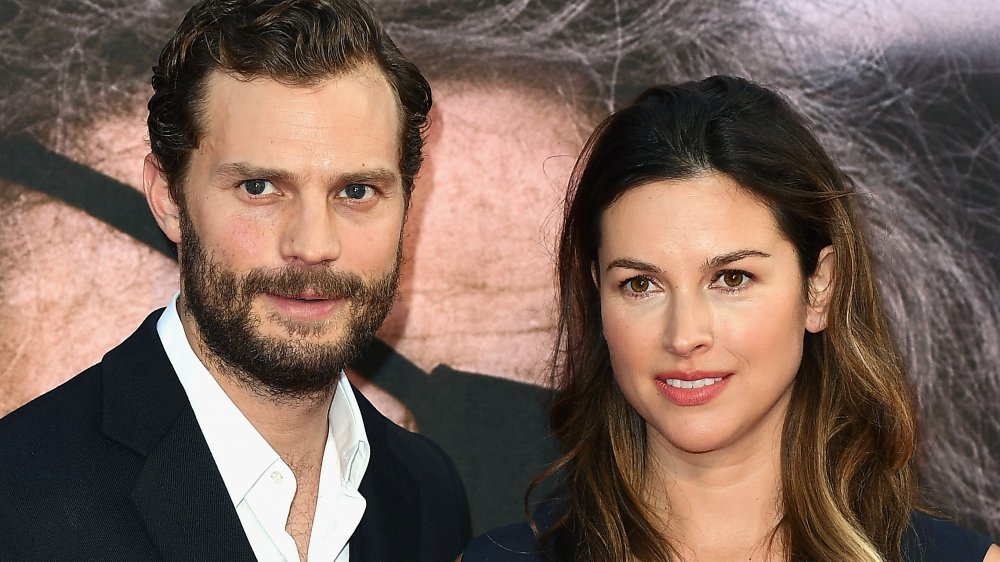 Jeff Spicer/Getty Images
The Fifty Shades of Grey franchise catapulted Jamie Dornan to stardom as he took on the role of Christian Grey, a character described by Elle as "the physical embodiment of a billion housewives' sexual fantasies." And despite not filming a single nude scene over the course of the trilogy, Dornan definitely did not disappoint as the brooding protagonist. In the movie series, Christian Grey marries Anastasia Steele, played by Dakota Johnson. 
In real life, Dornan is also married to a beautiful brunette — English actress and musician, Amelia Warner. The two coupled up in 2010 and tied the knot two years later. For Dornan, it was love at first sight. "I was smitten with her from the start, I really was, the Irish actor told the Belfast Telegraph. "I'm more in love with her today than I was at the start." The loved up couple wasted no time starting a family welcoming their first daughter Dulcie into the world in 2013. At the time of this writing, Warner and Dornan have three daughters. 
If you've watched the Fifty Shades movies, you probably know all the ins and out of Christian Grey and Anastasia Steele's relationship. But do you know the truth about Dornan's actual love life? Spoiler alert: he's nothing like Christian Grey. 
There's a lot of trust between them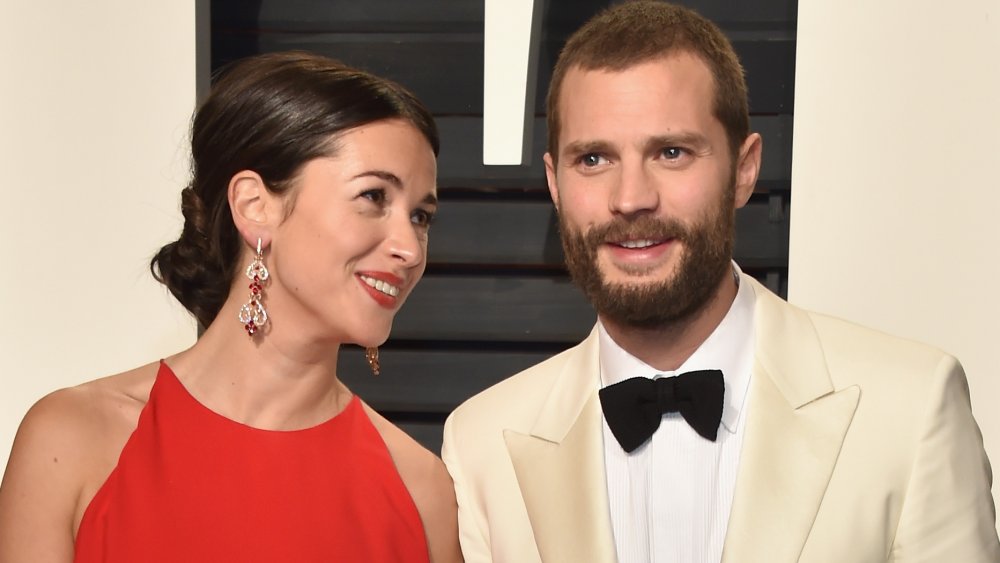 Pascal Le Segretain/Getty Images
Although Amelia Warner stood by her hubby's side at numerous Fifty Shades red carpets, it seems that she never actually made it inside to watch the movie. Ahead of the first film's big screen debut, Jamie Dornan told USA Today that even though Warner is supportive of his work, he doesn't blame her for turning down a movie ticket. "She doesn't want to watch this. She's well aware that it's pretend, but it's probably not that comfortable to watch." Dornan added that even he wasn't super comfortable with sitting through his own movie. "There's quite a long shot of my [butt]. I wasn't hugely comfortable with it when I watched it." 
Despite rumors that the on-screen chemistry between Johnson and Dornan continued once cameras stopped rolling, the actor slammed reports that his marriage was on the rocks because of Johnson and their R-rated scenes. Warner revealed that she didn't see the gossip surrounding Johnson and her husband as anything but "smoke and mirrors." It seems like this couple doesn't even need a safe word to trust that things won't get out of hand. Warner told The Independent that, even though she had opted against seeing the steamy films up to that point, rumors and racy scenes won't stop her from seeing her husband's work if she really wants to. "I haven't seen them but it's not to say I won't." 
Their private life isn't as R-rated as you might think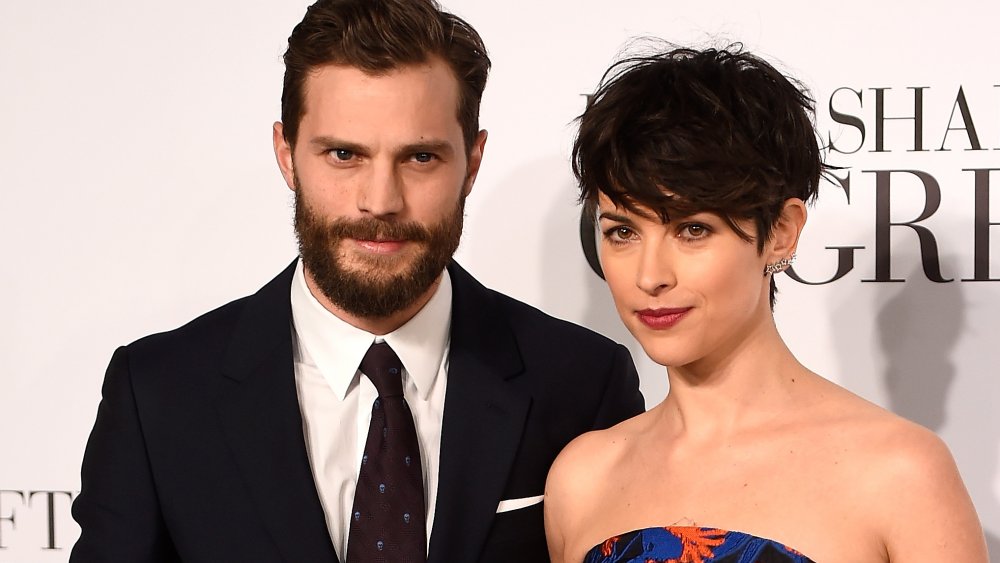 Ian Gavan/Getty Images
Christian Grey has very "singular tastes" that certainly aren't for everyone — Jamie Dornan included. However, that doesn't mean that the 37-year-old was completely repulsed by his character's sex life. In an interview with British GQ, Dornan said he doesn't judge those who engage in S&M. "I'm an extremely liberal person, I don't give a f***. If people are into that they're into that. By the way, if people make such a hoo-hah about the violence against women aspect of it, it's far more common for men to be the submissive. And it's consensual!" 
That being said, it's definitely not his cup of tea. In fact, prior to stepping into the very expensive shoes of Christian Grey, Dornan really didn't know much about the world of S&M — and didn't really care. In preparation for the role, Dornan visited an S&M dungeon and was a little out of his comfort zone. "It was like nothing I'd experienced before," Dornan admitted to E! News. "I'd never seen any form of S&M before this, I had no interest in that world." He added, "It doesn't float my boat." 
While Dornan is definitely a gentleman who doesn't kiss and tell, by reading between the lines of interview responses it's probably pretty safe to say that, behind closed doors, Amelia Warner and Dornan aren't recreating scenes from any of the Fifty Shades films. Want to know more about Dornan's private life? Learn the untold truth of the Fifty Shades actor.