Is Jamie Dornan Anything Like Christian Grey In Real Life?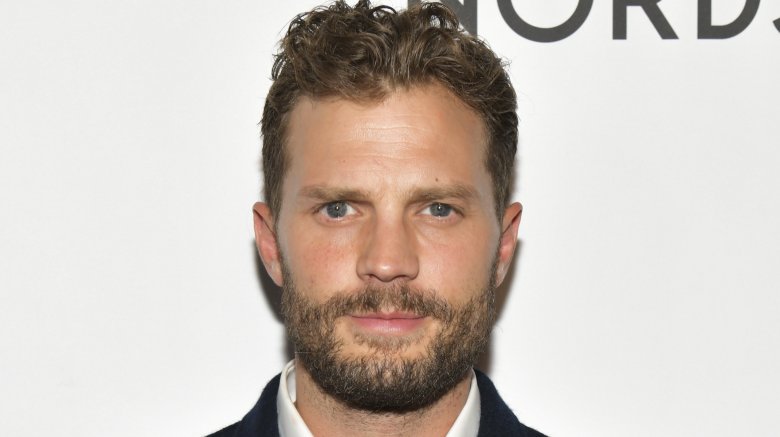 Rodin Eckenroth/Getty Images
Fifty Shades of Grey star Jamie Dornan would like to make one thing clear: Yes, he's hot, rich and married to a stunning brunette. But he's not actually his popular character, Christian Grey, nor is he that similar to him in any way other than being really, really handsome and relatively comfortable with nudity.
Unlike the bold, charismatic Grey, Dornan told The Times Now that he's actually quite shy in real life ... and he admitted to GQ Australia that his bedroom proclivities are nothing like his on-screen alter ego's. When asked about S&M, he diplomatically told the latter publication, "I've always been open-minded and liberal — I'd never judge anyone's sexual preference. Whatever gets people off is entirely up to them and there's a million different ways to please yourself, sexually." 
The interviewer also noted that Dornan's friendly Irish lilt is a far cry from his character's "warm and husky like dark melted chocolate fudge caramel" voice. (You know, whatever that means.)
Okay, but would Jamie Dornan be friends with Christian Grey?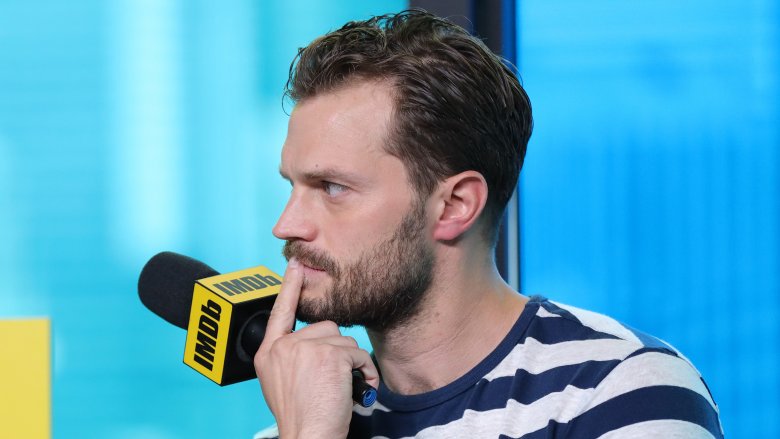 Rich Polk/Getty Images
While speaking with GQ Australia, Jamie Dornan admitted that he would probably never even hang out with Christian Grey in real life. "He's not the sort of bloke I'd get along with," he said. "All my mates are easy going and quick to laugh — I wouldn't imagine myself sat in a pub with him. I don't think he would be my type, when it comes to choosing mates." If the actor's behind-the-scenes antics from BBC's The Fall and Fifty Shades Freed (2018) are any indication, he certainly has a sillier sense of humor than his on-screen counterpart. (Though, to be fair, any sense of humor would be a vast difference from Grey.)
In any case, Dornan is happy to put the character behind him. He explained to Deadline, "Listen, I think it's given me so much beyond finance-wise, I mean that opportunity to then do the movies that we're talking about like Anthropoid and A Private War, movies like that have so much heart and mean so much to me. I would not have been given those opportunities if I hadn't done Fifty Shades."
He added that he isn't the biggest fan of being associated with Mr. Grey forever. While Dornan said he "sometimes" gets recognized for the raunchy role, he revealed, "I struggle with that. I might be fighting this my entire career. I hope not. You just want to keep trying to improve yourself and better yourself."
Can't get enough Fifty Shades scoop? Find out why Dornan had no nude scenes in the trilogy.