The One Thing That Hurt Alec Baldwin The Most In His Divorce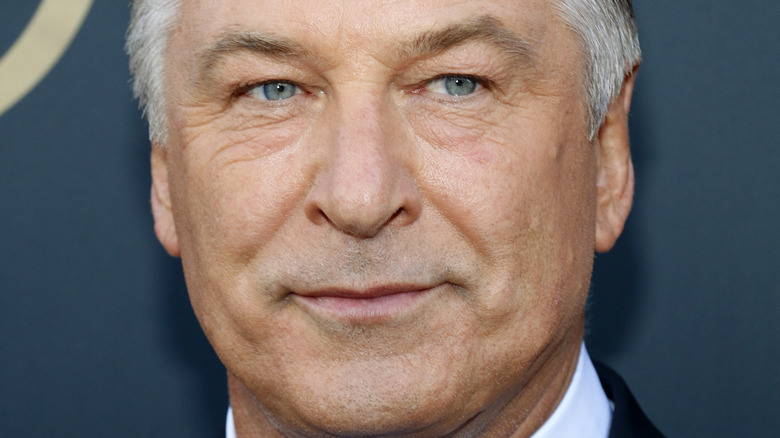 Tinseltown/Shutterstock
Alec Baldwin and Kim Basinger have come a long way since their notoriously nasty and very public divorce. Though they're allegedly "cool" now, this wasn't always the case... not even close. The actors met in 1990 on the set of the movie "The Marrying Man," per People, and wed three years later. They welcomed their daughter, Ireland, in 1995, but announced their separation in 2000 — which came as a surprise to many, since they were one of Hollywood's fave '90s couples.
According to Basinger's father Don, Baldwin's temper was one of the reasons they split. He told People in 2001, "I've known for a year and a half that she was thinking about this. I love Alec. He's the most kind and generous man I've ever known in my life, and he's overcome some very difficult things. All but one: his anger. Alec has this kind of anger where he reaches down for something that hurts, something that may have happened a year or two ago," Don said, further explaining that Baldwin channeled that anger towards Basinger. He added, "This has happened publicly. But it's when it started happening in front of Ireland that Kim finally said, 'Well, I'm not going to put up with that.'"
The "30 Rock" star later admitted he was deeply hurt over his divorce because he never thought it would happen to them.
Alec Baldwin thought he found his 'forever' in Kim Basinger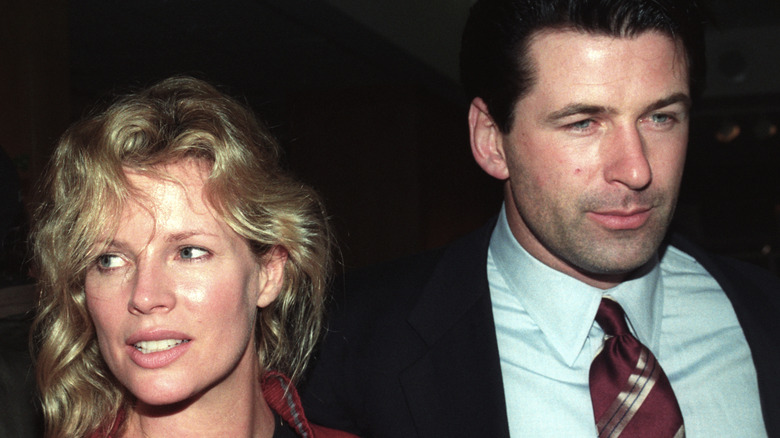 Bart Sherkow/Shutterstock
Alec Baldwin once told Vanity Fair that he fell in love with Kim Basinger because she's "so odd." He explained, "With that kind of beauty, this is a woman who could have married the head of a studio or a big director or a movie star who gets $20 million a movie." The actor also compared the Oscar winner to a Tennessee Williams character — someone he "never really knew existed" — calling her "an absolutely maddeningly peculiar, exotic, lovely person."
In the same interview, Basinger said Baldwin would tell her, jokingly, "I hate you, you know," and she'd tease,"I hate you back" in response. But as it turns out, he didn't hate her at all, despite the fact that his anger was often directly aimed at her, per Basinger's father's claims. In fact, Baldwin thought he and Basinger were in it for the long haul. "My ex-wife was someone I could never imagine getting divorced from," he told The New York Times in 2003. "My advisers all told me to get a prenup [but] I thought it was forever. We were very naïve."
Alec Baldwin compared his 'painful' divorce to a war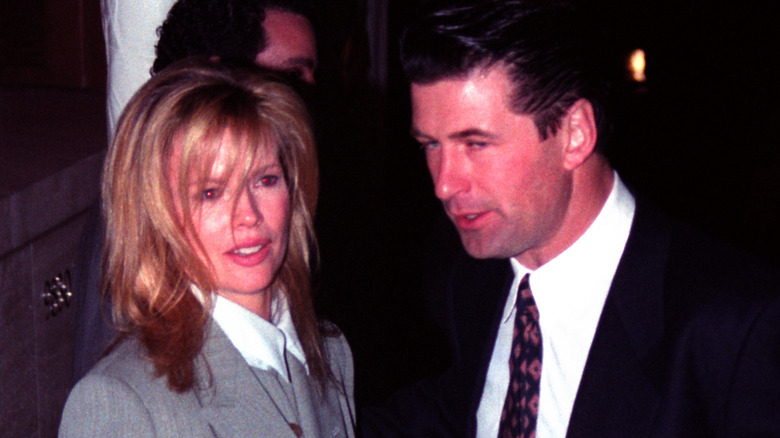 Bart Sherkow/Shutterstock
In 2013, Alec Baldwin compared his divorce from Kim Basinger to the Vietnamese War during an interview with The Guardian. He said, "That point of my life is a blur. I know exactly what projects I was doing from 1986 to 2000. And then from 2000 to 2006, during the Dien Bien Phu of my divorce litigation ... I can barely tell you what I did for those six years." The actor also called that period in his life so "painful," adding, "I was staring off a cliff for six years."
The couple finalized their divorce in 2002 and what followed was a lengthy custody battle over their now-adult daughter Ireland, according to People. Still, Baldwin told Access Hollywood (per USA Today) that his ex "one of the most beautiful women that (has) ever lived," noting, "even divorce doesn't muddy my view of that." 
Both Baldwin and Basinger have since moved on with their romantic lives. The "Saturday Night Live" star married yoga instructor Hilaria Baldwin, with whom he shares six more children, and the "50 Shades Darker" star was last rumored to be dating hairstylist Mitch Stone.