Derek Jeter Admits He's 'Unprepared' To Be A Father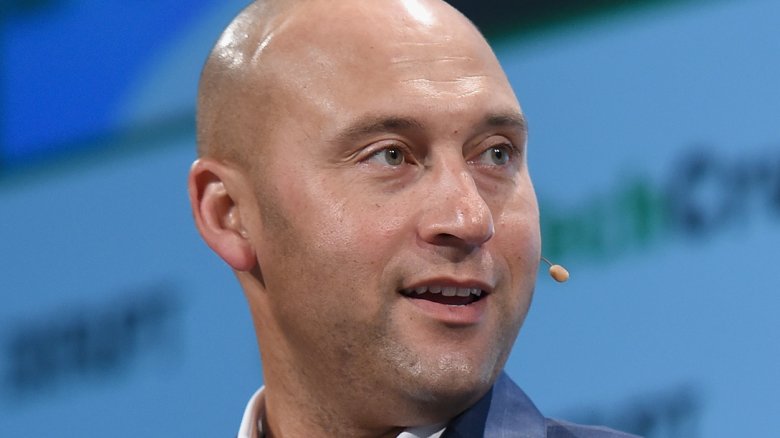 Getty Images
The former Yankee may have been confident on the field, but as a soon-to-be dad, Derek Jeter's not quite there yet.
At his jersey retirement ceremony, the star shortstop admitted to reporters that he has no idea what he's in for. "You know, I prided myself in my career to be prepared at all games. Any time I'm unprepared, it makes me uncomfortable. I'm unprepared. From everything people have told me, just do it and see what happens. People can give you advice, but until you're in it, you never really know what to expect. I'm excited, but at the same time, I'm nervous," Jeter said, according to E! News.
But Jeter also recently told Jimmy Fallon that he has been enjoying the perks of a celebrity pregnancy. After his wife, supermodel Hannah Jeter, publicly mentioned beef jerky, all of a sudden "a lifetime supply of beef jerky" arrived at their house. "So, if anyone's listening, she really craves ice cream, strollers," Jeter joked.
Hannah announced the pregnancy in a guest essay for The Players' Tribune back in February 2017, writing that she want their children's lives to be "as 'normal' as possible" and that she's already planning to teach them "to learn to help others, and to care for others, and to give back to the world."
Meanwhile, Derek is still dealing with the hormonal rollercoaster that comes along with pregnancy. "There's a lot of emotions that you deal with when someone's pregnant. I'm learning that. She didn't tell me that part," Jeter also joked to Fallon.
Oh boy, this poor guy really is clueless.