The Truth About Lisa Rinna's Daugther Delilah Belle Hamlin's Accidental Prescription Drug Overdose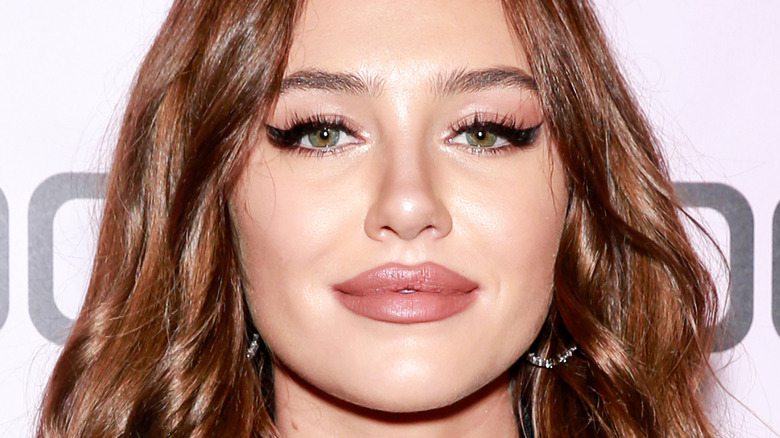 Ovidiu Hrubaru/Shutterstock
Delilah Belle Hamlin is a model, social media influencer, and the daughter of actors Lisa Rinna and Harry Hamlin. In an interview with Influencer Intelligence, Hamlin revealed that Instagram is her social media platform of choice because she loves "the idea of sharing pictures of what [she's] worked on or where [she's] traveled" and enjoys networking with others through the platform. The model posts frequently on the site, not at all shy about letting the world into her private life. Fans often gush over her gorgeous photos and idyllic adventures. However, as is common with social media, there is more to Hamlin than meets the eye. 
In August, Hamlin posted a text image to her Instagram page in which she acknowledged that "on social media, we see what people want us to see." However, she explained that she wanted to stay true to herself and her experience behind the filters. She decided to let her followers into her imperfect world and admit that she hadn't been prioritizing her "physical and mental health," which was "starting to get a bit scary." Her solution was to step away from the site to "heal." Hamlin's fans appreciated her honesty and authenticity and expressed their well wishes in the comments section. 
While the model eventually returned to posting regularly, it seems that her health continued to suffer, culminating in an accidental prescription drug overdose. She was just as candid about this experience as she was about every other in her latest post. 
Delilah Belle Hamlin's body was 'dependent' on prescription drugs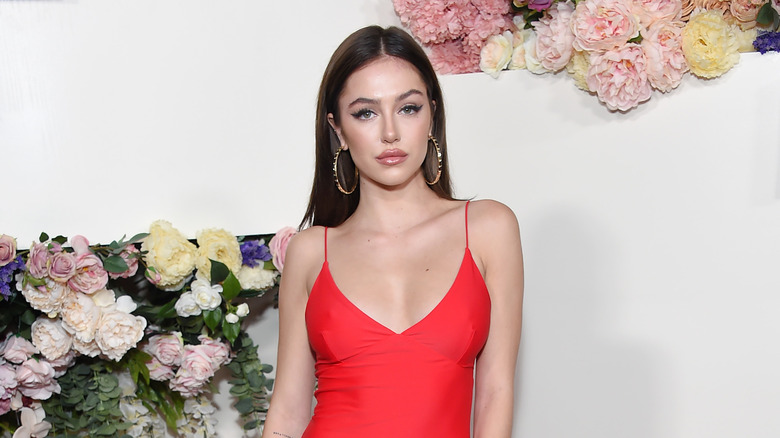 DFree/Shutterstock
Delilah Belle Hamlin took to Instagram on November 2 to post a video in which she described for her 1.6 million followers how a number of medical ailments led to her accidentally overdosing on prescription drugs. She began her video by running through the various medical conditions that she had been struggling with in recent times, including tick-borne diseases, Epstein-Barr virus, and PANDAS (Pediatric Autoimmune Neuropsychiatric Disorders Associated with Streptococcal Infections). She then revealed that she began seeing a psychiatrist earlier this year to treat an onslaught of panic attacks.
Hamlin told her fans that the psychiatrist "overprescribed" certain medications that led to her body relying on the medications to function. "So my body got dependent on Xanax ... and ... I overdosed," she said (via People), adding that she "didn't mean to at all." The overdose came from mixing a medication called propranolol with Benadryl. Hamlin made sure to clarify that she "wasn't like a drug addict." However, she still reported feeling "helpless" and "hopeless" when she found herself in the hospital.
This isn't the first time that Hamlin has reported dealing with anxiety and depression. In 2018, she revealed in an Instagram story (via Page Six) that she entered rehab twice to treat her symptoms, which helped her process past traumas and learn self-love and self-respect. It seems that this time, however, Hamlin's anxiety and depression are more directly related to her physical ailments.