The Truth About Jazz Jennings' Tense Family Issues Due To Her Weight Gain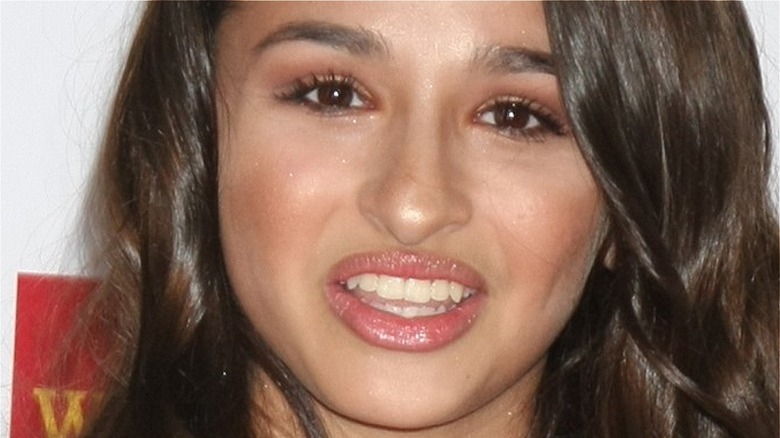 Kathy Hutchins/Shutterstock
Jazz Jennings celebrated her 21st birthday in early October. The transgender activist took to Instagram to commemorate her coming-of-age birthday with a montage depicting her transformation from childhood to adulthood. "Can't believe I'm saying this, but I'm 21 years old! Time has flown by... but here we are!" the "I am Jazz" star wrote. "I just wanted to thank you all ..."
The reality star was only three years old when she heard the term "transgender." In her book "Being Jazz: My Life as a (Transgender) Teen," she wrote (via Time), "I remember feeling this overwhelming sense of relief that there was finally a word that described me — a girl who had accidentally been born into a boy's body." Ever since her body dysmorphia diagnosis at age five, per the Daily Mail, Jazz worked on herself. The road culminated in her third gender confirmation surgery in February 2020, per The U.S. Sun.
According to TV Shows Ace, the sixth season of "I Am Jazz" ended in March 2020, with the show being taped in 2019. The trailer for Season 7 shows Jazz updating her audience on her life since then. "Two years ago, I was on my way to [Harvard] one of the greatest institutions in the world, but I was actually struggling severely with mental health issues," she dishes. Jazz also reveals that she has put on a significant amount of weight since then and that her family has been giving her a hard time. 
Jazz Jennings family isn't letting up
Jazz Jennings was on the brink of starting her new life at college when fans last saw her. However, in the Season 7 trailer of "I Am Jazz," she confessed that she had been dealing with mental health issues. "I started binge eating and I gained weight and more weight and more weight," she shared. "And now, almost 100 pounds heavier, here I am today." In a June Instagram post, she revealed she had a "binge-eating disorder."
The video clip showed Jeanette Jennings, Jazz's mom, concerned about her daughter. "Even when we think we're doing something right, she falls off the wagon," she said. Jeanette also called out her daughter, saying, "You're like, 'I got this. I can do this, I'm gonna change," but feels Jazz is "making empty promises." Her grandmother, Jacky, also told the camera, "I don't judge her by that. I'm just shocked." How is Jazz coping with her family's reaction? "I do experience fat-shaming from my family," she shared. "It makes me feel really humiliated." 
In an interview with Teen Vogue in 2016, Jazz talked about her mental health. As a teenager, she also struggled with depression. "What helped me throughout my depression was the love and support of my mom. She was by my side throughout the whole process," she said. With that relationship appearing a little more strained, here hoping they overcome their differences and Jazz gets the support that she needs.
If you are struggling with an eating disorder, or know someone who is, help is available. Visit the National Eating Disorders Association website or contact NEDA's Live Helpline at 1-800-931-2237. You can also receive 24/7 Crisis Support via text (send NEDA to 741-741).