The One Hidden Talent Mark Harmon Shares With His NCIS Character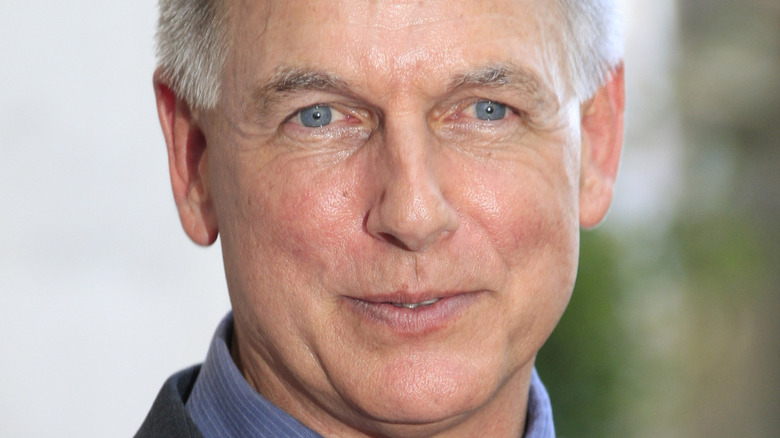 Joe Seer/Shutterstock
Mark Harmon has been a household name since the hit CBS show "NCIS" debuted back in 2003, but the hunky star has actually been a fixture on the Hollywood circuit for years. Named People's Sexiest Man Alive in 1986, Harmon originally gave up a career in football for the small screen. Despite movie roles as Jamie Lee Curtis' husband in "Freaky Friday" and Mandy Moore's dad in "Chasing Liberty," the actor is known primarily for his work on "NCIS." He has played the show's lead character, Special Agent Leroy Jethro Gibbs, for over 15 years — and his heroic on-screen persona spills over into his real life experiences, too.
Per the Los Angeles Times, Harmon took a sledgehammer to a car in order to free a teenager from a fire in 1996, and his quick actions likely saved the victim's life. Even years later, the man, Colin Specht, spoke of his gratitude to CBS New York. "I owe everything to [Harmon]," Specht shared, adding that without the actor's help, "[he] would not be alive." And just like a true hero would, Harmon has stayed modest. "I won't take credit for it, because if the car explodes and I'm there next to the car, then you're talking about two young boys who don't have a father," Harmon told the outlet.
But besides a heroic streak, what else does Harmon have in common with his "NCIS" counterpart?
Life imitates art for Mark Harmon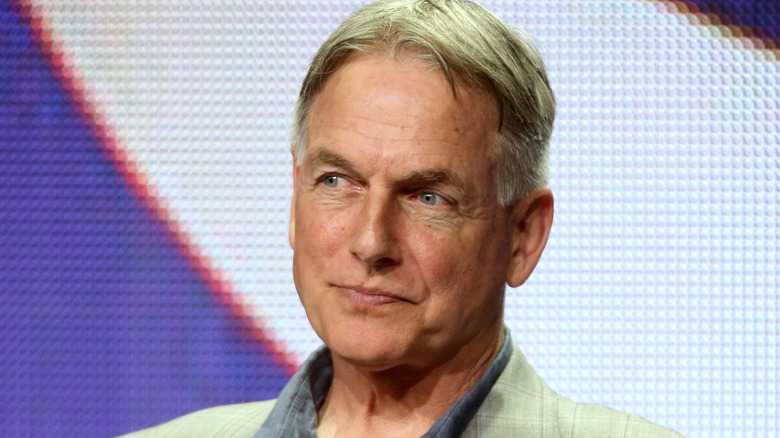 Frederick M. Brown/Getty Images
"NCIS" fans may recall that Leroy Jethro Gibbs is generally building something in his basement when he isn't out fighting crime. In Season 8, the character honors his fellow Marine Mike Franks with a hand-carved casket that showed off his woodworking skills. There's also a significant amount of screentime devoted to his boat-building. Woodworking is a meditative activity for anyone, but for Gibbs — who has a habit of naming boats after people close to him — it's personal too. Of the six boats Gibbs builds throughout the series, he names one of them after his second wife, Diane, and another for his daughter, Kelly, per Distractify.
It turns out that Gibbs' woodworking skills are a tribute to actor Mark Harmon's real-life love for carpentry. In 2006, the "NCIS" star spoke with Sunset about how he learned carpentry from his dad and enjoyed working with his hands. "I used to hang out in my dad's workshop on weekends. ...Later, when I was starting out as an actor, I became a roofer and a framer to make money," he shared. "But what I really enjoyed was [finishing] work. I like the longevity of it. If you do it right, it will be around a lot longer than you are." Ironically, this is applicable to Harmon's showbiz career, as he is one of the most successful TV actors of all time.
Mark Harmon would be a carpenter if he wasn't acting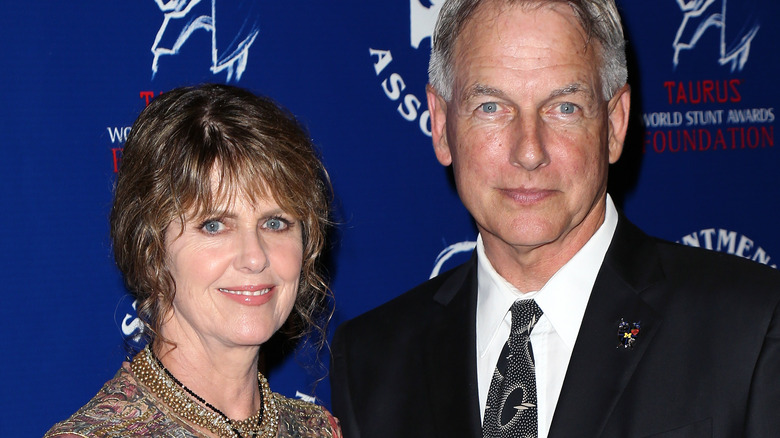 David Livingston/Getty Images
Viewers may not be able to imagine "NCIS" without Mark Harmon and Leroy Jethro Gibbs, but Harmon always knew he'd be a carpenter if he wasn't an actor. He admitted as much in an interview with Men's Journal, though "he'd tried to do that, but I just couldn't get hired." Harmon continued, "For me it was about materials and doing right. If you did it right, [the project] outlasted you. I still enjoy [carpentry], but I think that's probably what I would have been trying to do had I not been [acting]."
At first, Harmon explained that he'd pursued his carpentry dreams and landed a salesman job, though he quickly grew disillusioned after meeting a man in a similar profession with money woes. Harmon recalled, "He was miserable in his job and he was trying to maintain the job for another [32] years. I went home, got in my car, drove out to the place where I worked, and gave my notice."
Maybe it was this interaction that convinced Harmon his passion for woodworking was better off as a hobby. Per Sunset, the actor incorporates woodworking into his life through the home renovation projects he completes with his longtime wife, Pam Dawber. "My wife and I do this well together because we have similar tastes," he explained. Now that Harmon is no longer on "NCIS," can we expect to see him on a home renovation show anytime soon?