Elle King Opens Up About Secret Marriage And Separation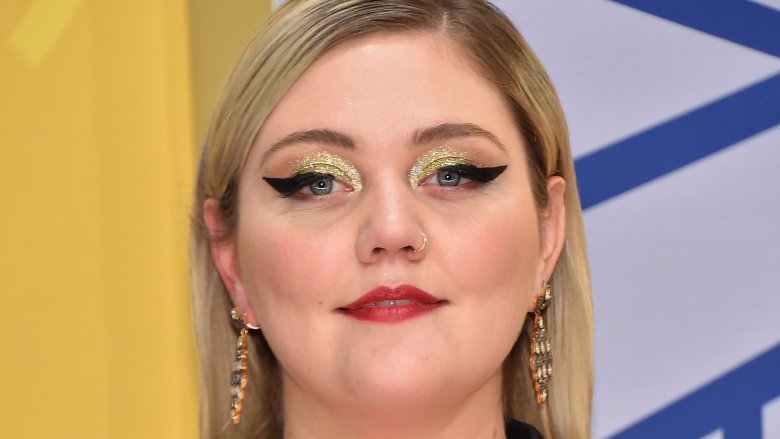 Getty Images
Elle King just set the record straight on her complicated relationship status with Andrew "Fergie" Ferguson.
The "Ex's & Oh's" singer shared a recent photo of herself with her now-ex in a heartfelt Instagram post on Monday, May 15, 2017. It detailed their secret marriage three weeks after they met in February 2016—and sadly, their current separation.
The Grammy nominee wrote, "We secretly got married 3 weeks after we met on 2/14/2016. It was and will forever be, one of the happiest days of my life. This photo was taken today, 5/15/2017. A month after what should have been our big wedding ceremony."
"My heart is broken. My soul aches. I am lost," the 27-year-old continued, as she addressed their separation. "He is the greatest love of my life. He is my best friend. As we separate, and attempt to find our footing through life, all I can hope for us is that we both find happiness within ourselves. I love you. You'll always have my heart. You'll always be my first husband."
The heartbroken singer then asked everyone to respect their privacy as they begin to heal and move forward. "Please be respectful of our emotions and our space during this time," she concluded. "Everybody thought I lost my mind and I did. So, be kind."
This reveal of the estranged couple's secret marriage and painful break up comes after months of speculation. As Nicki Swift previously reported, King shared a photo of herself with two friends on Instagram in March 2017. Cryptically captioned "All my single ladies," the post immediately sparked rumors of a split.
One month later, the singer again made headlines when she shockingly skipped out on her own planned wedding in New York City on April 15, 2017 to attend an Eagles of Death Metal concert. King herself made the announcement on social media. Sharing a video taken at the event, she wrote that she'd "married Rock & Roll instead." This left fans questioning whether the wedding had been officially called off.