Emma Watkins Will Never Truly Be Done With The Wiggles - Exclusive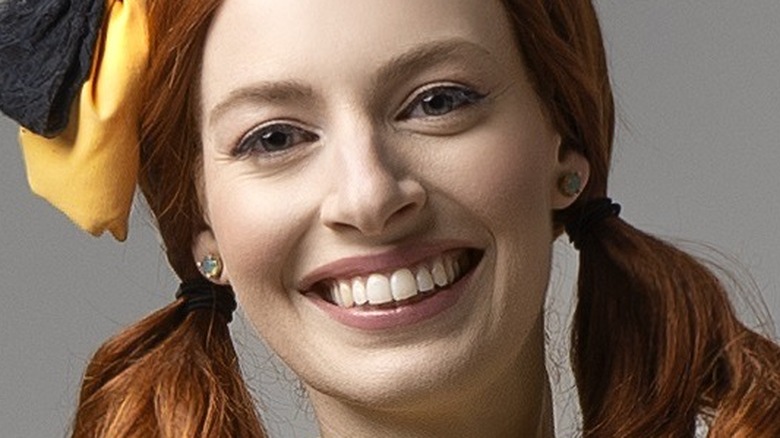 The Wiggles
Known to her millions of young fans as Emma Wiggle, Emma Watkins joined The Wiggles in 2011, becoming part of the beloved children's entertainers known for such ear-worm hits as "Fruit Salad," and "Hot Potato." When Watkins was recruited to become part of the wildly successful quartet, she was one of three newcomers brought in when three of the original members decided to retire, becoming the new Yellow Wiggle — and the first female member since the group formed in the early 1990s. 
A decade later, Watkins announced that she's retiring from the group. She'll be replaced by Tsehay Hawkins, a 15-year-old dance champion who'll become the second female Wiggle, in addition to being the youngest member ever in the group's 30-year history. 
With Watkins stepping away in order to complete her Ph.D., she spoke with Nicki Swift about how much joining The Wiggles has changed her life, and why she doesn't think she'll ever truly stop being a part of The Wiggles' legacy.
Emma Watkins will forever be a Wiggle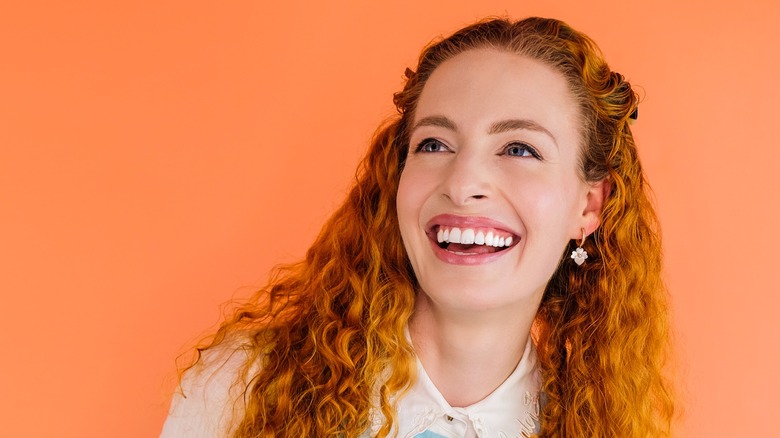 The Wiggles
Asked if she foresees a day when she could ever return to the group, Emma Watkins admitted she'll always feel associated with The Wiggles — and happily so. "I'd love to come back," she said. "And I don't think there's ever going to be a point where I don't perform." 
"I just feel that, I think being the role of the Yellow Wiggle has always been something that will be really true to my heart. And I don't think I'll ever forget it because it's been such a big part of my life," Watkins continued, reflecting on how much she has grown and changed during her tenure with the group. "It feels like a whole decade. It's a whole chapter. It's a third of my life. So I feel that's really important to me, and I would love to come back and perform." 
And although this chapter may be coming to an end, Watkins isn't completely ready to close the book yet. "I almost feel like I'm having my study sabbatical, and then if I get to come back and perform with the group, and I even come and watch the shows, I'm really looking forward to that, too," she teased. "I'm sure there'll be an opportunity in the future."
Emma Watkins is proud to be part of The Wiggles' legacy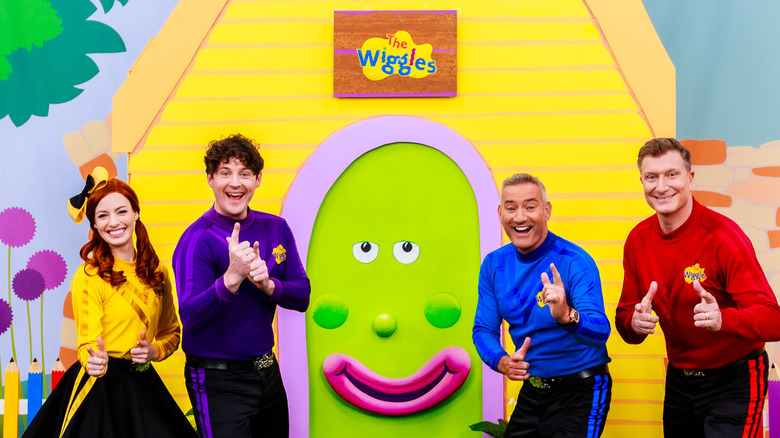 The Wiggles
Having joined The Wiggles in 2011, Emma Watkins recalls being "really nervous" at the time, "because I wanted to do a really good job. And I think for us at that time, for Simon [Pryce], and Lachy [Lachlan Gillespie] and myself, it was three Wiggles replacing three, so it felt like a really big deal." According to Watkins, the challenges for the new members were immediately clear. "And it was quite enormous because people really had such a longevity with the band for almost 20 years, even more. So for most of the band, 75 percent of the members to change in one go, was a huge task," she mused. "And I think I was just really worried because, growing up I was watching The Wiggles, and it was such a big part of my childhood. And I always looked up to the original members, because I used to remember those voices singing 'Hot Potato' and 'Fruit Salad' in my head."
Over the next decade, she became an integral part of the group, experiencing The Wiggles as an insider, first as a dancer before being recruited to be a full-fledged Wiggle. "So growing up and joining the company in a role that wasn't actually a Wiggle in the first place, and then to be asked to be a Wiggle was quite surreal, and has been," she admitted. "This last decade for myself is quite strange because I never thought that I would be a Wiggle, but I'm so grateful that I've had this opportunity to take on this role."
The Wiggles' new "Fruit Salad TV" episodes and so much more are available on The Wiggles' YouTube channel. You can also catch The Wiggles on Netflix, as well as The Wiggles channel on Roku.