The Real Reason Chris Evans Didn't Receive The Title Of Sexiest Man Alive Earlier In His Career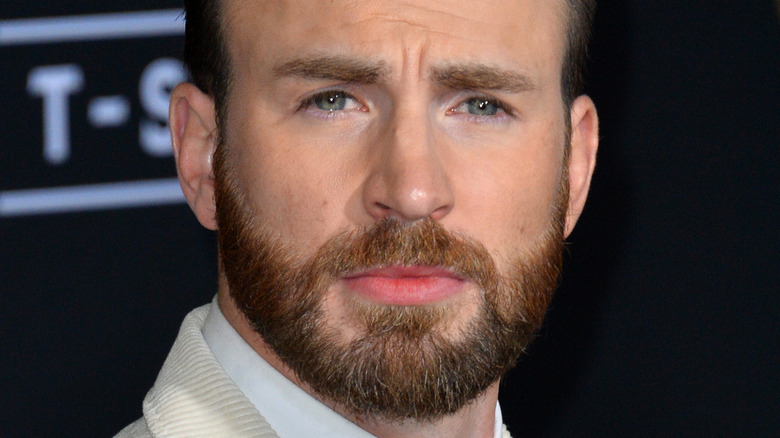 Featureflash Photo Agency/Shutterstock
Every year, a certain influential publication bestows its highest honor on someone who made a significant impact throughout the past 12 months. This highly esteemed award goes only to the most worthy of individuals — someone who has truly changed our lives for the better. Nope, we're not talking about Time's Person of the Year, but rather People's Sexiest Man Alive, an annual tradition since 1985. Although not so much an award as a title, the announcement always stirs up excitement, and sometimes even controversy.
This year, the lucky winner appears to be none other than Chris Evans, as per Page Six. In response to the alleged news (the official cover hasn't been released quite yet), many people were prompted to ask: "Why only now?" After all, the star has long been in the public eye, even before his role as Captain America in the Marvel Cinematic Universe franchise, and his leading man good looks and natural charm make him a no-brainer for the coveted title. But, it seems there's actually a very good (and spicy) reason why Evans hasn't won until now.
How an accident led to Chris Evans losing the title of Sexiest Man Alive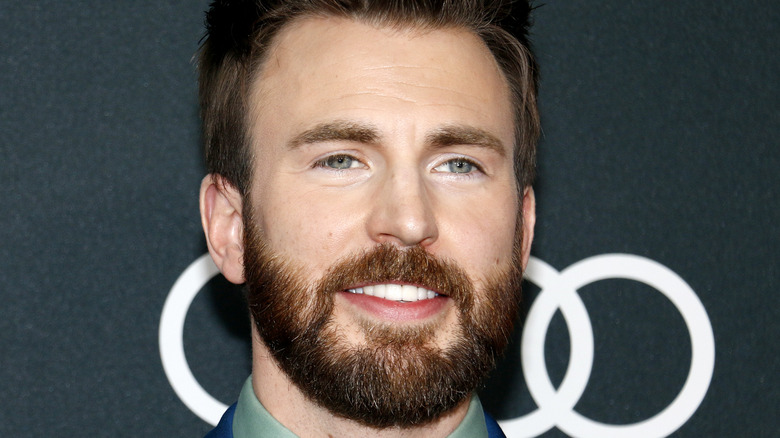 Tinseltown/Shutterstock
We've all heard the very modern horror stories of people missing out on jobs or promotions due to some unwise posts on social media. Well, it seems that Chris Evans also lost out due to an unfortunate Insta-accident. According to Page Six, Evans had the 2020 title of People's Sexiest Man Alive all but in the bag, before he found himself in a bit of a social media pickle.
In September 2020, the "Knives Out" star posted an Instagram video to his millions of followers, unaware that his phone's camera roll was visible, which included a pic of his, uh, "Steve Rogers." Although quickly deleted, the damage was done, and the picture spread like wildfire, per the Los Angeles Times Ever the gentleman, Evans took the opportunity to send a message about the then-upcoming elections: "Now that I have your attention .... VOTE Nov 3rd!!!" However, Page Six reports that the resulting stir cost him his title (though others deny it was the case), and the award eventually went to the equally deserving Michael B Jordan.
Luckily, it seems that Evans will finally claim his rightful spot among People's Sexiest Men. But, not everyone is impressed. 2016 title holder, Dwayne Johnson, insisted to People that the honor still belonged to him, claiming: "It's for life." While that might be debatable, we're sure Evans would be more than happy to share.