Angelina Jolie Is Fuming Over Eternals Being Banned In Certain Countries Due To This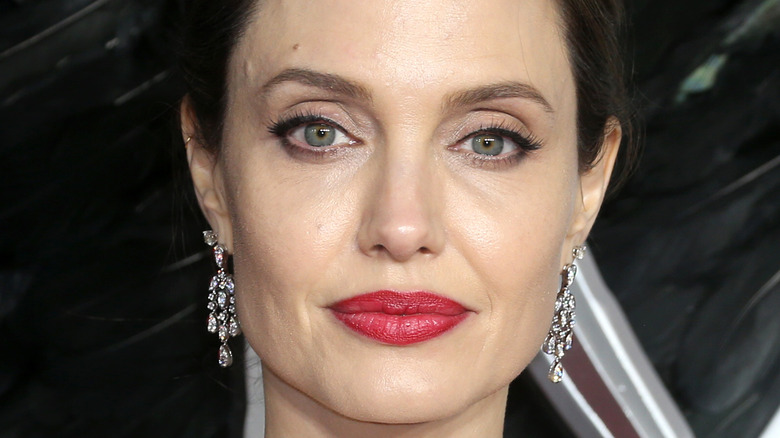 Cubankite/Shutterstock
Angelina Jolie joined the seemingly ever-growing list of Marvel Cinematic Universe stars when she signed on to play Thena in "Eternals." The role sees her onscreen with a rather sizable cast that includes Salma Hayek, Richard Madden, Gemma Chan, Don Lee, Lauren Ridloff, Brian Tyree Henry, and Kumail Nanjiani, among others, according to Insider. Frankly, it's that very cast that was one of the major reasons why she joined the project in the first place.
While talking to ScreenRant in October, Jolie explained, "It was really this family I wanted to be a part of." She went on to say that she appreciated "who this group was, what this group would represent, and how inclusive and diverse [it was]," as well as what that would mean for the film. In fact, she "felt that's what it always should have been" and we're sure many would agree.
However, not everything having to do with the film's release has gone as Jolie probably hoped. That includes the fact that along with a relatively minor yet still surprising (and possibly embarrassing) mishap on the red carpet while in Rome, the actor has now responded to the movie being banned in certain countries due to a reason that she thinks is absolutely wrong.
Angelina Jolie thinks the possible reason behind the ban is 'ignorant'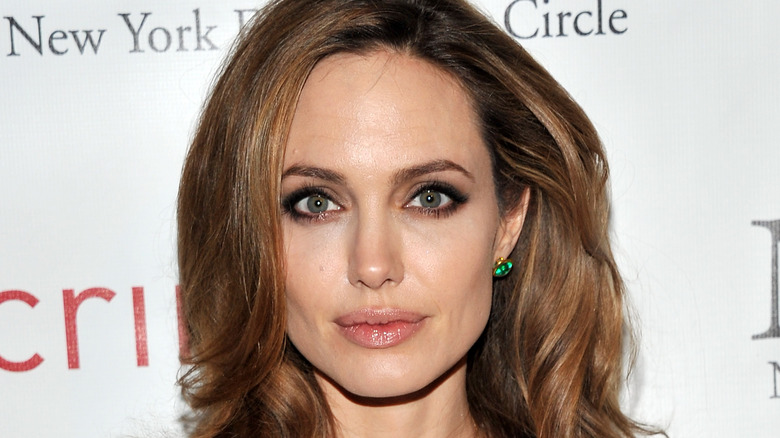 Stephen Lovekin/Getty Images
Plenty of movie-lovers will surely be excited to see Angelina Jolie as well as her castmates in "Eternals." However, people in Saudi Arabia, Kuwait, and Qatar will be out of luck if they're hoping to get tickets to the film at their local theaters. That's because the movie has been banned in those locations, according to The Hollywood Reporter.
The reason behind the ban is believed to have to do with the characters played by Brian Tyree Henry and Haaz Sleiman. The duo appear as Phastos and Ben, a married same-sex couple. Sounds simple enough. However, it turns out that censors apparently asked for certain content involving the characters to be taken out of the versions that were to be shown in countries where it's against the law to be gay. Disney, the company behind the movie, refused, so a ban was apparently instated.
In response, Jolie addressed the situation, telling press, per news.com.au, that she was both "sad" for anyone who wouldn't be able to see the film and "proud of Marvel for refusing to cut those scenes out." She went on to say that she doesn't understand how anyone "would not see the family Phastos has and the beauty of that relationship and that love." She then added, "How anybody is angry about it, threatened by it, doesn't approve or appreciate it is ignorant." It's hard to argue with that!