What Event Led Will Smith And Jada Pinkett Smith To Realize They Couldn't Make Each Other Happy?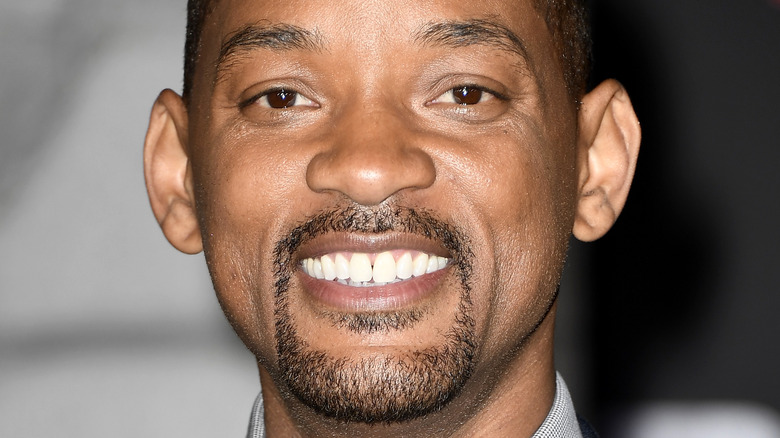 Frazer Harrison/Getty Images
Will Smith and Jada Pinkett Smith have never had a conventional marriage, and fans have long speculated about the details of their relationship. But things came to a head for the pair in 2020 when Jada revealed that she had a relationship with August Alsina during their marriage.
Will has also revealed that he was not completely faithful in their marriage. In a September GQ interview, the actor revealed that he, too, had at least one extramarital relationship, though he didn't give details to the magazine.
As Will is promoting his new memoir, "Will," which is set to release Nov. 9, he's setting the record straight on his relationship. In an interview with Oprah Winfrey for "The Oprah Conversation," the actor opened up about his relationship with his wife and why having a nontraditional relationship works best for them, as well as when the breaking point of their marriage hit.
Will Smith says happiness comes from within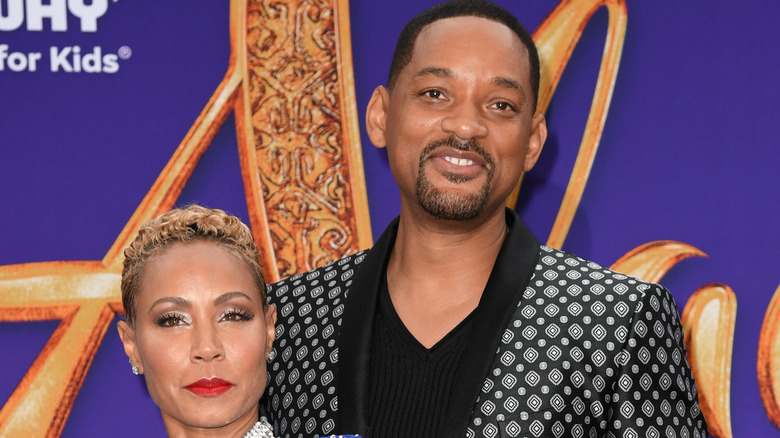 Kevin Winter/Getty Images
In "The Oprah Conversation," Oprah Winfrey worked to get answers about the inner workings of Will Smith and Jada Pinkett Smith's relationship. Via Yahoo! Entertainment, the breaking point came on Jada's 40th birthday in 2011, Will explained. He spent three years planning her party, only for Jada to hate it.
From there, the actor revealed to Winfrey, "We realized that it was a fantasy illusion that we could make each other happy." He added, "We agreed that she had to make herself happy and I had to make myself happy. Then we were going to present ourselves back to the relationship already happy — versus demanding that the other person fill our empty cup."
The actor continued to explain their relationship saying both of them had to find happiness within themselves, "No woman can make me happy, so I don't need to look for one to try and make me happy. No man can make Jada happy, so she don't need to go look for one to make her happy. We both know that. There is no person that will fill your hole. That was probably not the best way to say that, but y'all know what I mean."
Where does their relationship stand today?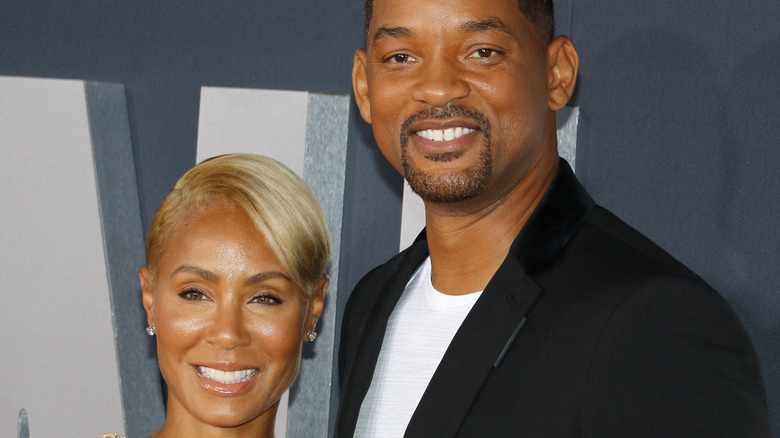 Tinseltown/Shutterstock
Because Will Smith and Jada Pinkett Smith find happiness within themselves to bring to their relationship, does that include having other intimate partners? Will Smith didn't give Oprah Winfrey a definite yes or no. Instead, he said that people only think in terms of sex.
"People are trying to put something on it: 'Will and Jada — what they doing with other people?" he said, via Yahoo! Entertainment, before continuing, "Will and Jada ain't really doing too much of nothing. Will and Jada are on a spiritual journey to cleanse the poisonous, unloving parts of our hearts. And we're doing it together in this lifetime no matter what." So, what does that mean for their relationship? He said their goal is not sexual, but spiritual, adding, "We are going to love each other no matter what." But Will knows this type of relationship does not work for everyone — and he doesn't condone it for all relationships. Instead, he is just trying to speak from the heart. 
In a September interview with GQ, the actor explained, "We have given each other trust and freedom, with the belief that everybody has to find their own way. And marriage for us can't be a prison. The experiences that the freedoms that we've given one another and the unconditional support, to me, is the highest definition of love."