Royal Expert Explains Why Meghan And Harry's Public Image Needs To Change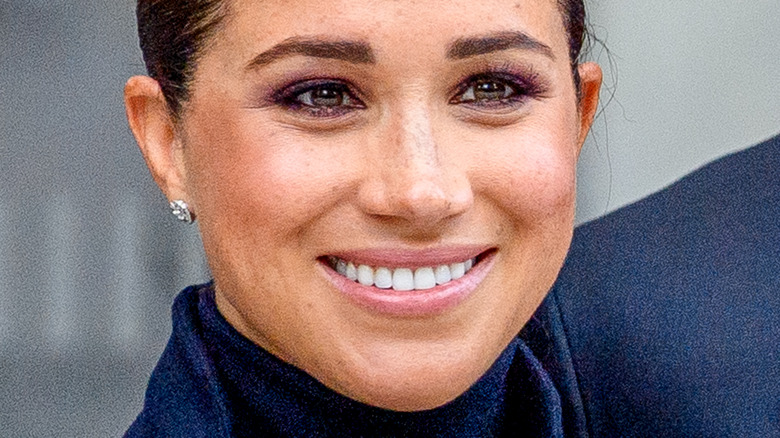 Roy Rochlin/Getty Images
When Meghan Markle and Prince Harry left the British royal family in early 2020, tabloids had a field day, despite Harry explaining their exit was in part due to the media. Tabloids dubbed their departure "Megxit," with some claiming Meghan was the reason for their departure and the ensuing crisis in the palace, per USA Today.
There's no doubt that British tabloids were ruthless in their coverage of the Duke and Duchess of Sussex. Even though Meghan and Harry refused to respond or engage, per The Guardian, that didn't stop the media from writing (and speculating) about the pair. Things got so bad that the Sussexes sued several media outlets.
For example, after the pair's widely-watched tell-all interview with Oprah Winfrey, British TV personality Piers Morgan said he didn't believe Meghan's claims about her mental health issues, suicidal thoughts, and alleged racism in the palace, per The New York Times. But now, at least one royal commentator says that Meghan and Harry should be seen as "the future," per The Independent.
Experts say Meghan and Harry were treated unfairly by the press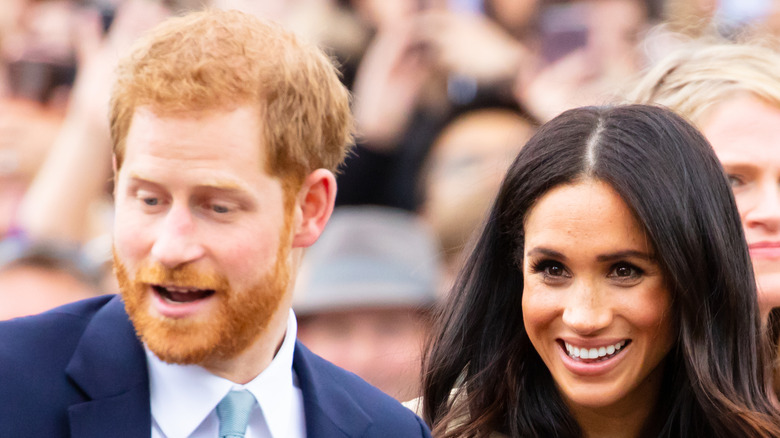 FiledIMAGE/Shutterstock
In November, The Independent held a virtual panel where experts discussed the future of the British monarchy. Panelists were divided on many issues facing the royals, but there was one issue with a unanimous agreement: the media's treatment of Meghan Markle and Prince Harry.
Harry and Meghan been written about in "positively abusive," "pretty appalling," and "unrelentingly hostile," ways, according to The Independent's panelists. "The British press response to the Oprah interview was pretty appalling, it was essentially gaslighting them and telling them that we simply aren't going to believe you. They made very serious accusations around negligence around mental health and racism," said Graham Smith, panelist and Republic CEO.
Kristen Meinzer, a U.S. royal commentator, shared on the panel that she thinks the couple should be seen in a more positive light. "She and Harry did what people who are opposed to the royals have said they wanted all along: They stepped back, they pay their own bills, they're making their own money, and they speak up on behalf of issues that frankly all of the royals should be speaking about," Meinzer said.
Meghan and Harry embody their commitments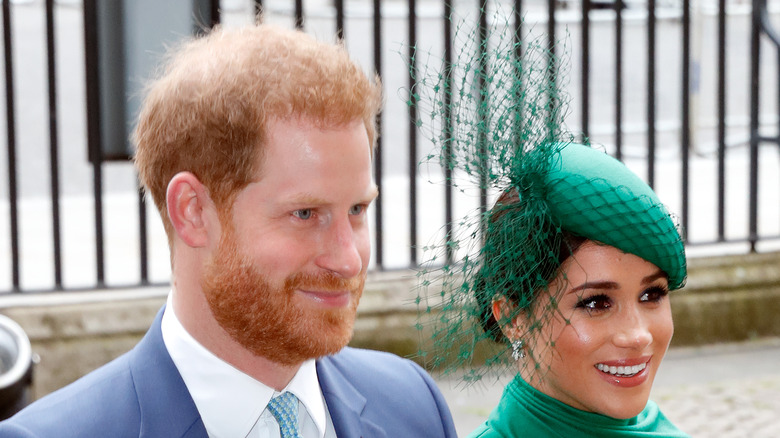 Max Mumby/indigo/Getty Images
Since leaving the royal family, Meghan Markle and Prince Harry have delved into a new role in public life: one of advocacy and activism. They've created the Archewell Foundation, advocated for mental health support and resources for Black women and girls, and worked to help those affected by natural disasters, per Time. 
Not only that, but as global leaders attended the United Nations Climate Change Conference, known as COP26, in November, Meghan and Harry set their own goals for environmental sustainability. The couple shared that their businesses will have a "net-zero carbon footprint by 2030," per Archewell.
It's work like this, U.S. royal commentator Kristen Meinzer said on a November panel for The Independent, that shows Meghan and Harry are "the future," as they take their word and put it into action. "They just made a statement this week that they will be carbon neutral by 2030, and are the rest of the royals walking the walk, or are they just showing up at a conference?" Meinzer said.