Sophie Turner Dishes On Dating Joe Jonas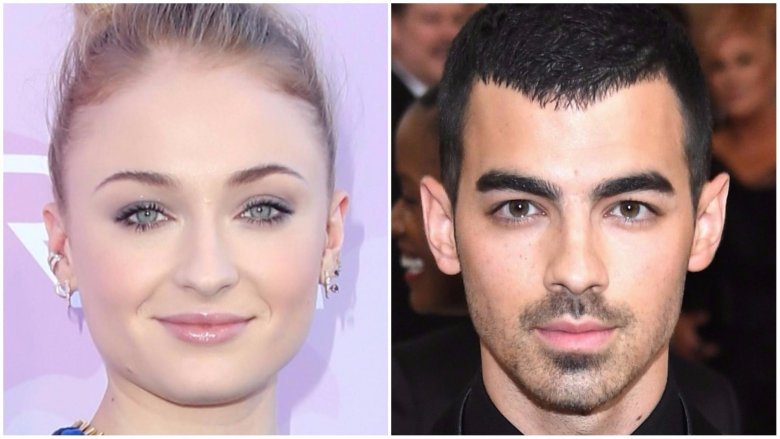 Getty Images
Game of Thrones (2011-) actress Sophie Turner is loving the perks of dating within the entertainment industry.
Although she likes to "keep things pretty private," the 21-year-old couldn't help but gush to InStyle about her Hollywood romance with DNCE singer Joe Jonas in early May 2017.
"I found it easier to date someone who understands the industry or is in that world," she explained in her first public comments about her relationship. "You realize that you're not going to see each other all the time. And you don't feel like a jerk when you're like, 'My publicist says I can't do this.'"
The X-Men: Apocalypse (2016) star also noted how she finds a similar sense of ease in her close friendship with Game of Thrones co-star Maisie Williams.
"To have someone who understands what you're going through, who's the same age, who came from pretty much the same background—that is so rare," Turner told the magazine. "And we've had the same struggles in terms of dealing with body image and puberty and growing up in the public eye. But I found my strength in her, and I think she found her strength in me."
According to the Daily Mail, Turner and Jonas, 27, first met in 2016 when both attended a mutual friend's wedding in Malibu, Calif. They have been together since November of that year, when they were spotted at a Kings of Leon concert in the Netherlands.
At the time, a concert-goer expressed to People, "They were really close together...The two or three times I was watching they were kissing. She was all smiley and he looked really sweet."
As Entertainment Tonight reported, the cute couple recently attended the 2017 Met Gala together, although they decided to walk the red carpet separately. And while the pair certainly tends to stay mum on their dating lives, Elle noted that they've turned up the PDA during recent paparazzi-documented romantic outings.
Turner will return to the small-screen as Sansa Stark this summer in the highly anticipated return of HBO's Game of Thrones on July 16, 2017.