How Nick Carter Got In Trouble With The Law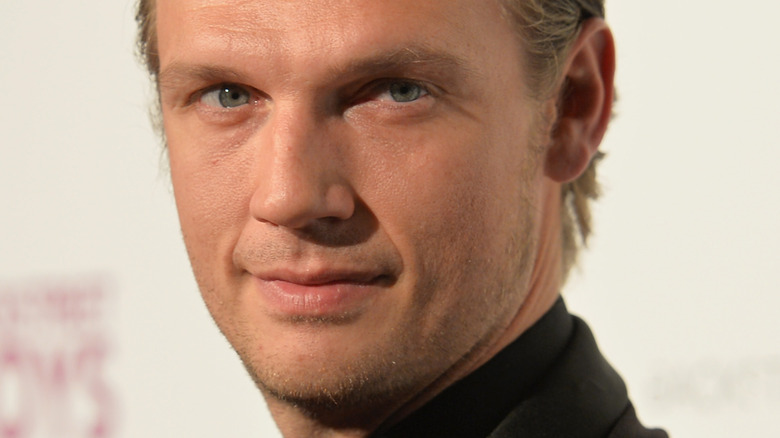 Alberto E. Rodriguez/Getty Images
We may receive a commission on purchases made from links.
The following article contains mentions of drug and alcohol abuse. 
There was a time when Nick Carter was known primarily for being the youngest member of Backstreet Boys, and as a result, for his twinkling blue eyes and perfectly synchronized moves. Yet, as he revealed in his candid 2013 memoir, "Facing the Music and Living to Talk About It," the world was simply kept in the dark about the truth. Carter had been dealing with substance abuse since an early age. "I began drinking heavily in my teens and then moved on to drugs at 18 or 19, starting with marijuana and moving up to cocaine, Ecstasy, and prescription painkillers among other substances," Carter wrote (via the Daily Mail).
Carter realized his addictions would lead down one certain road. Even after being diagnosed with cardiomyopathy as a result of excessive drinking (via the Daily Mail), Carter wrote that he "drank, did drugs, and partied until I was paralyzed and passed out" until he finally "decided my body was trying to get me to pay attention one last time."
Crediting his wife since 2014, Lauren Kitt, for not being an enabler ("She was a woman who wasn't afraid to tell me like no," he told Entertainment Tonight), Carter has since been on the path to recovery. Before his tell-all, however, there were already signs in the mid-2000s that the innocent-seeming pop star was dealing with some demons.
Nick Carter's 2002 arrest was met with laughs instead of concern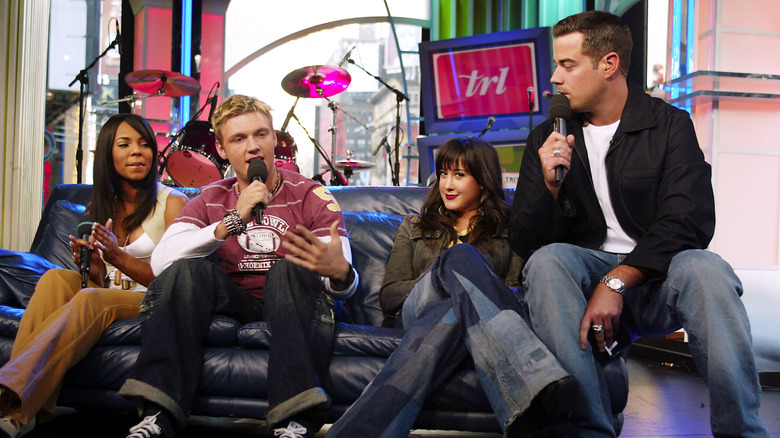 Scott Gries/Getty Images
It was a case of "wrong place at the wrong time" as Nick Carter told MTV News (via People) regarding his 2002 arrest. On an episode of MTV's "Total Request Live," Carter insisted that he was wrongfully arrested for resisting a police officer without violence at a Tampa, Florida nightclub. Per People, a group dispute broke out inside Pop City nightclub ending in five arrests — then cops noticed Carter arguing with an unidentified female. After Carter reportedly refused over ten police warnings to cool it, they ordered the singer to "leave by the count of three." He didn't, and the rest was history.
Telling "TRL" host Carson Daly about his misdemeanor arrest, Carter explained, "I ain't a bad person. I've never been in trouble my whole life ... I was basically in tears almost. I can't get too into it, but basically, I can tell you I did not do anything wrong, and I know that for a fact ... If I disrespected a cop in any way, I, you know, apologize."
Jokingly insinuating this would lend Carter street cred, Daly responded (via People), "You're in the Backstreet Boys. This inevitably will be a great thing for your career. I've been busted in strip clubs. We're men. That's what we do." Hmm... given Carter's next arrest, one could say Daly's point was debatable at best.
Nick Carter reached out to Aaron Carter during his own DUI arrest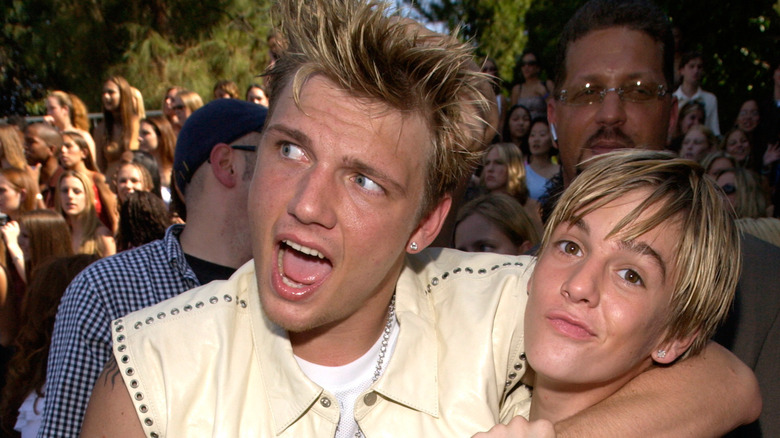 Featureflash Photo Agency/Shutterstock
Three years later, in March 2005, Nick Carter was busted by Johnny Law again — this time for driving while under the influence. After police sighted the Backstreet Boy violating a traffic law in Southern California (per MTV News), he was pulled over and administered a sobriety test (which he failed). 
Carter was then booked, via the outlet, on a misdemeanor DUI charge and released hours later with his car impounded. Lieutenant Dave Bunetta shared that Carter "was cooperative, and there was nothing unusual about his demeanor." As for Carter, his spokesperson addressed the arrest in a statement: "Nick Carter deeply regrets the current situation. He is on doctor prescribed medication and was unaware of its interaction possibilities." 
If some good came out of Carter's DUI arrest, it would be that he had some wisdom to offer younger brother Aaron Carter during the latter's DUI arrest in 2017. Via AP News, Aaron and then-partner Madison Parker were arrested and charged in Georgia with DUI refusal, possession of marijuana less than one ounce, and possession of drug-related objects. Per the outlet, Nick touchingly tweeted, "To my brother: I love u no matter what & if u feel the need to reach for help, I am here and willing to help you get better. Family isn't always easy, be we're all here for you."
If you or someone you know is struggling with substance abuse and mental health, please contact SAMHSA's 24-hour National Helpline at 1-800-662-HELP (4357).