Nick Carter Shares Heartbreaking Message About The Birth Of His Third Child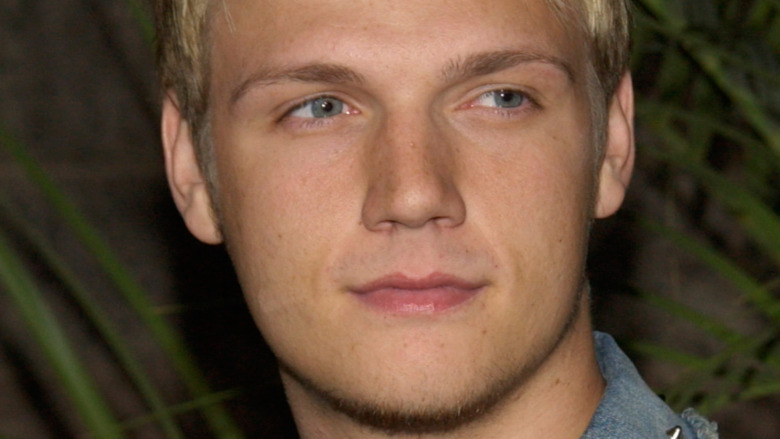 Shutterstock
Nick Carter and wife Lauren Kitt confirmed they were expecting their third child together in January 2021 when the Backstreet Boys singer shared a sonogram video on Instagram. "Sometimes life blesses you with little surprises," he wrote in the caption, alongside the hashtags "#2021," "#babynumber3," "#fatherhood," and "#happyhome".
In a joint interview with People that month, Kitt explained how surprised she and Carter were to be expecting again after experiencing multiple miscarriages. "I was not supposed to be able to have any more children, so I never assumed that I was pregnant," she shared, revealing she didn't even know she was expecting until more than five months into her pregnancy and initially thought she had a tumor. "There was just no way that I could be pregnant, from just my medical history and the things that I did to ensure that I just had my two children," she said.
The couple — who are also parents to 4-year-old son Odin and 1-year-old daughter Saoirse — welcomed their third child into the world in April 2021, though Carter shared in heartbreaking social media posts that the birth didn't go as smoothly as they'd hoped.
Nick Carter shared the 'minor complications' surrounding his baby's birth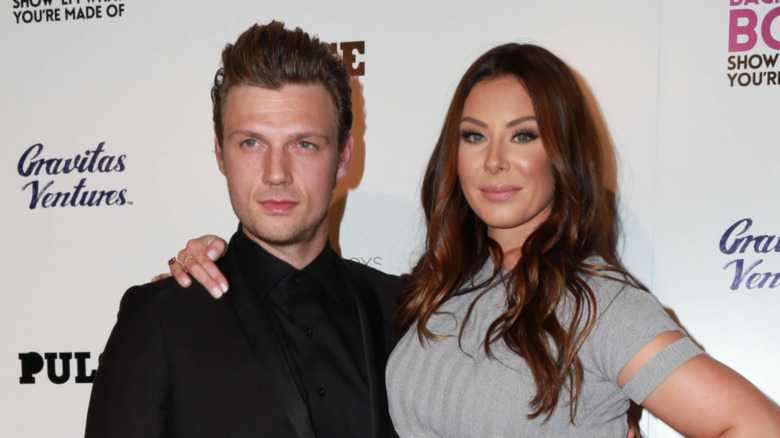 Shutterstock
Taking to Twitter on April 22, 2021, Nick Carter confirmed the birth of his third child, but shared there had been some "minor complications," seemingly during the delivery. "We are proud to announce that our baby has officially arrived," he wrote alongside a praying hands emoji, but added, "as a parent knows all to very well, sometimes things don't turn out the way you plan it." He shared that they had unfortunately "been experiencing some minor complications" but noted that, thankfully, "things are looking a little better after the first night".
Carter didn't share more specific details regarding the birth, but thanked fans for all their support in a second tweet. "I wanted to thank everyone for all the prayers and good thoughts during this time," he wrote, adding that he would be keeping his followers updated.
The tweets were posted a few hours after the former "The Masked Singer" and "Dancing with the Stars" contestant shared a photo on Instagram on April 21, 2021 that showed him with his eyes closed and his hand on his head. He wore scrubs and appeared to be in a hospital room. Carter wrote in the caption, "Yes I'm a believer. I ask god to give us strength to protect mommy and baby," with a prayer hands emoji and the hashtags "#fatherhood" and "#prayers."
We're sending all our best wishes to Nick Carter and his family.