The Least Popular Member Of The Backstreet Boys Might Surprise You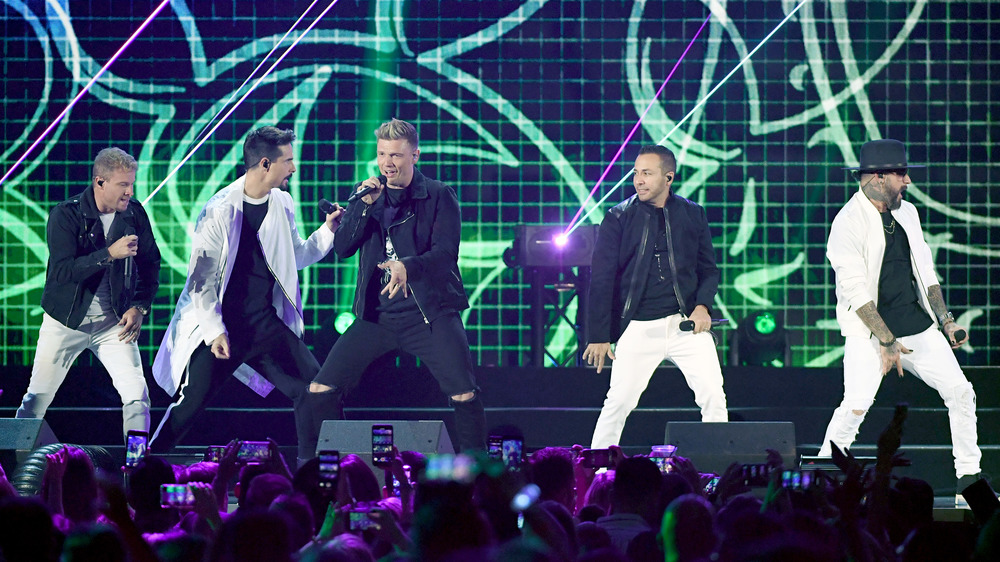 Ethan Miller/Getty Images
If you were offered a million dollars to name all five Backstreet Boys members off the top of your head, could you do it? We bet you'd come up with Nick Carter, along with A.J. McLean and Brian Littrell, if you were a dedicated BSB fan back in the day. But if the pressure was on, would you be able to name Kevin Richardson and Howie Dorough? Yeah, we didn't think so.
In Nicki Swift's 607-person poll, respondents were asked, "Who is your favorite member of The Backstreet Boys?" Unsurprisingly, 306 people — a whopping 50.41% of respondents — answered Nick Carter. A.J. McLean took the second-most-popular spot, with 111 votes. The other three BSB members earned less than 100 votes each: Brian Littrell got 71 votes, Kevin Richardson got 63 votes, and Howie Dorough got just 56 votes in the poll.
Still, we don't exactly need a "where are they now?" for the less-popular Backstreet Boys, as the band hasn't faded into oblivion. The Backstreet Boys released their album DNA in 2019, and they had a Las Vegas residency from 2017 to 2019. So yes, Littrell, Richardson, and Dorough are still finding work. But if you're curious beyond all the group work, here's what the least-popular Backstreet Boy, Dorough, has been doing lately.
Howie Dorough has kept busy in more ways than one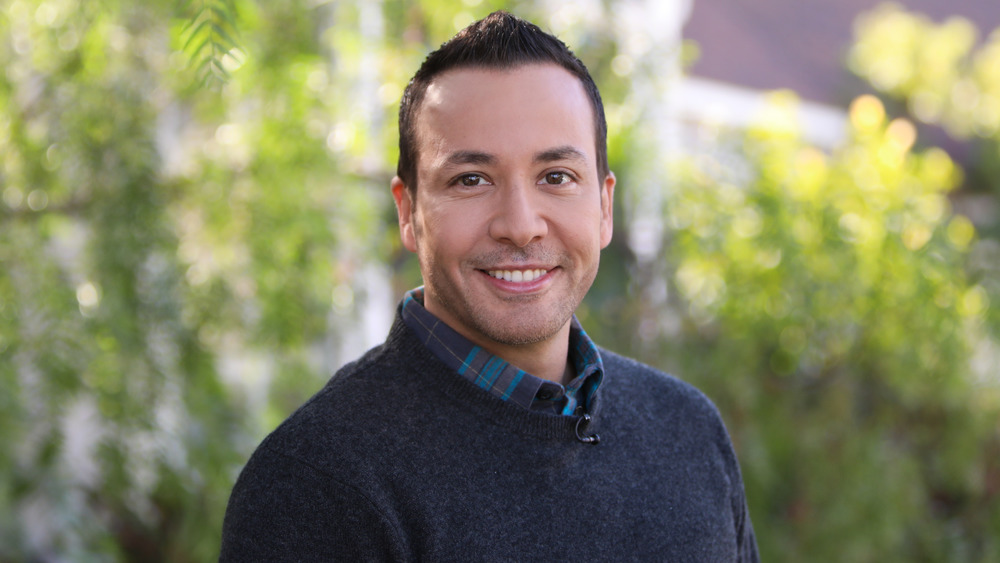 Paul Archuleta/Getty Images
Howie Dorough — or "Howie D," as he's now known — didn't let the Backstreet Boys' reunion stop him from launching a solo career. The same year DNA was released, Howie D released a fittingly titled solo album called Which One Am I?
In addition to launching a solo career, Dorough has seen significant milestones in his personal life since the Backstreet Boys' heyday. In 2007, Dorough married Leigh Boniello, whom he met when she worked as the band's webmaster in the early 2000s. The couple has two children, and Dorough posted a sweet family photo on Instagram over the 2020 holidays.
And when he's not working on his music, Dorough is working in real estate at Dorough Brothers Development and Consulting in Orlando. (And just in case there's any confusion, the company website's "About" page notes that "Howard is best known for his time with the internationally acclaimed music group, Backstreet Boys.")
Dorough will probably never enjoy the same level of fame as Nick Carter or A.J. McLean, but it seems like he's just fine with that.