Royal Expert Explains Why Harry And William's Relationship Is Still Poor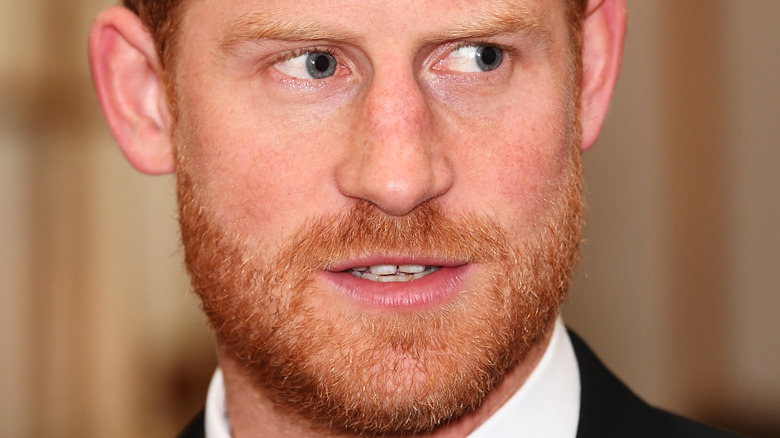 Wpa Pool/Getty Images
Prince Harry and his older brother Prince William have been at odds for years now, and it doesn't seem like things are on the mend. During his sit-down interview with Oprah Winfrey that aired back in March, Harry described the relationship he had with his brother as "space," according to The Sun. "We've been through hell together. I mean, we have a shared experience. But, you know, we're on different paths," Harry said at the time, adding that "time heals all things, hopefully." Since then, Harry and William were together at Prince Philip's funeral, and they even shared a chat on the walk back to Windsor Castle following the service. The brothers also reconnected in July for the unveiling of a statue of their mother, and while things appeared to be swell between the two, they were said to have put on a "united front," according to Entertainment Tonight.
"I think both of them have wanted today to be about the statue, about remembering Diana's legacy, and not about the rift that has really overshadowed the coverage of the royal family for the past 18 months. So they clearly went to a lot of effort to deflect from this rift between the two of them," royal expert Katie Nicholl told ET at the time. Since then, many royal watchers have been wondering if Harry and William have been communicating, and what, exactly, the status of their relationship is. Unfortunately, it doesn't sound like things have gotten any better. Keep reading to find out more.
Prince Harry & Prince William are still at odds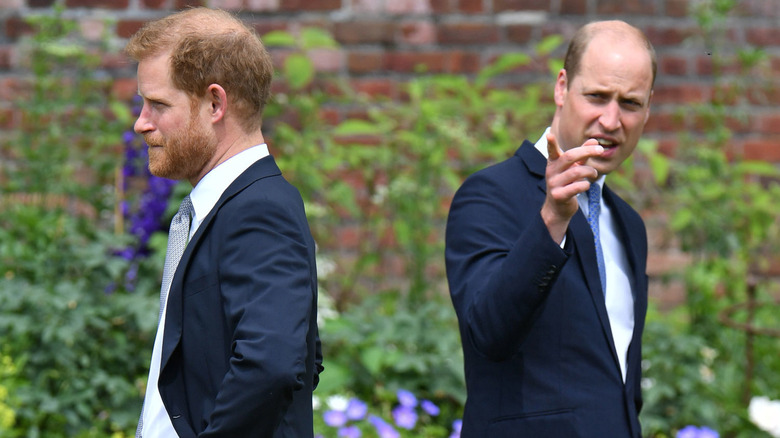 Wpa Pool/Getty Images
Prince Harry and Prince William are both extremely busy between work and their personal lives, giving them very little time to actually hash things out. Moreover, the fact that they live in different countries and in different timezones may also be a reason that they aren't getting over their rift very easily. And, according to one royal expert, the rift is still very much ongoing. "I've spoken to two people from that party and it was quite clear from things he said that his anger towards Harry remains," Robert Lacey told Page Six, referring to the event that William and Kate Middleton hosted as a way to thank donors for their contributions to the Princess Diana statue. "[William] remains unhappy about what his brother has done. There is no immediate possibility of any reconciliation. I mean, it's not wanted on either side. Too many bitter things have been said," Lacey continued.
It's unknown if the brothers are even trying to communicate at this point in time, but it's possible that they will have an opportunity before the year ends. According to royal expert Katie Nicholl, it's possible that Harry and his family will travel to the UK to spend Christmas with the royals. "Christmas is being looked at as an opportunity. There may be a softening, which could pave the way for a healing of the family rift," Nicholls told Closer back in September.