Harry Styles' Rumored Girlfriend Breaks Her Silence On The Romance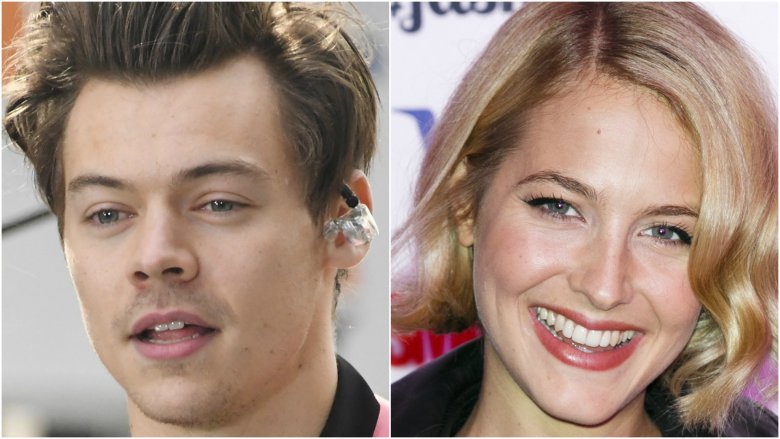 Getty Images
We may receive a commission on purchases made from links.
Tess Ward is not here for the Internet trolls—or fame.
As previously reported by Nicki Swift, Harry Styles and the British food blogger are dating, and it has stirred up quite a bit of drama.
Ward recently opened up to The Times about everything that she's been dealing with since the news broke. From receiving one-star reviews for her book, The Naked Cookbook, on Amazon to dealing with rude comments on social media, Ward is completely baffled by all of the hate she's received since being thrust into the spotlight. Her newfound fame has even caused her to reevaluate her presence on social media.
"Snapchat I've deleted, Twitter—don't really do it. I'm even a little bit out of love with Instagram," she admitted. "At the moment I'm getting a lot of direct messages there, but I respectfully choose not to reply to them, because they're all like, er, interesting. I want a break. I just want a break."
She continued, "It's been so weird, the hate messages...very bizarre. I'm not the kind of person who's interested in fame, and if you're put in an environment which you don't understand and you can't control and you don't want, it's horrible."
Although Ward was very vocal about the impact of the news on her life, when asked to confirm whether or not she's actually dating the former One Direction member she said, "I literally don't have anything to say about that"—doesn't sound like much of a denial. A simple "no" probably would have gone a long way to end all the hate and let her get back to what she really wants: to "share beautiful food" with all of her followers. The "Sign of the Times" singer has also been tight-lipped about the relationship. 
It seems that May is just the month for secret, budding romances as Styles' ex-girlfriend Taylor Swift has reportedly found a new love interest in her life as well.