The Real Meaning Behind Blake Shelton's We Can Reach The Stars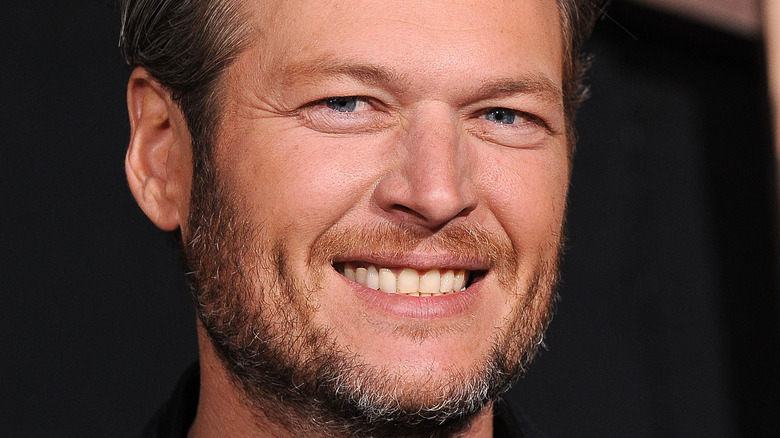 DFree/Shutterstock
Blake Shelton and Gwen Stefani's relationship is arguably one of Hollywood's favorite pairings. It all started when the two showed off their undeniable chemistry on "The Voice," with one fan gushing on Twitter, "Omg Gwen and Blake are so in love and it's so cute."
So, when Shelton and Stefani finally got married in July, many were thrilled. They tied the knot at Shelton's Oklahoma home in front of their closest friends and family members, per People. "They purposely kept the wedding simple," a source said at the time. "They didn't want a circus. In the end, they just wanted to have this moment with their loved ones." 
The wedding reception featured a five-tier cake and a decorated golf cart they later drove off in. However, the highlight of their big day came at the altar when Shelton sang a very important song — with a whole lot of meaning — for his beloved bride called "We Can Reach the Stars."
Blake Shelton's 'We Can Reach the Stars' is honest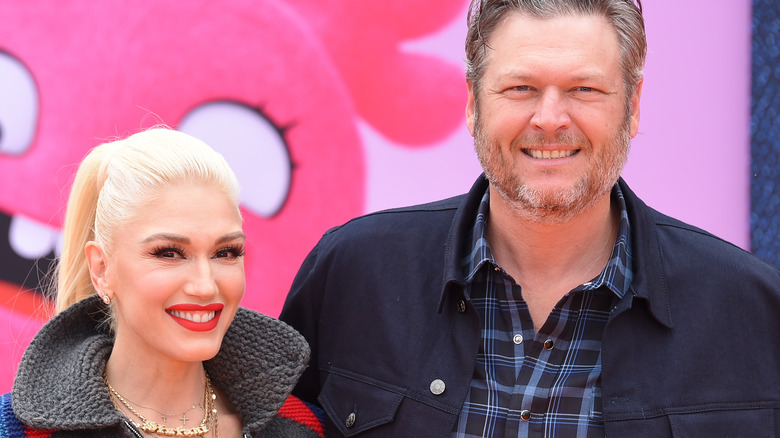 DFree/Shutterstock
On November 5, Blake Shelton released the wedding song he sang as his vows to Gwen Stefani on their wedding day: "We Can Reach The Stars." The "Voice" judge explained via social media that he and the No Doubt singer agreed they "were going to write our own vows for the wedding, but I decided to surprise her by writing a song instead." He added that he wanted to write "something that would stand the test of time."
"I'm really proud of 'We Can Reach the Stars' and I'm really honored to be with her," Shelton also wrote via Instagram. "That's why we got married in the first place. That's why we wear rings ... because we want everyone to know. I'm thrilled to share this song with the world."
The track, which will appear on the country star's upcoming album "Body Language Deluxe," is basically a trip down memory lane as the lyrics feature the highs and lows of his and Stefani's relationship. In the first verse, he sings (via Genius): "Ever since that first kiss/ Girl, it's felt like we were kids" before noting in the second: "It isn't always sunny days/ Now and then, the thunder rolls, but/ A little time and a little rain/ That's what makes the flowers grow." The "little rain" line is interesting because it proves the two have issues just like any other couple.
Carson Daly convinced Blake Shelton to write We Can Reach The Stars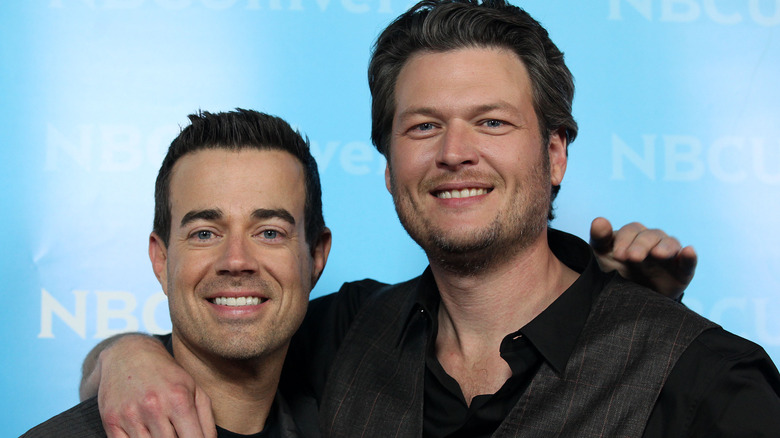 DFree/Shutterstock
Carson Daly, who officiated the couple's wedding, claimed he's the one who convinced Blake Shelton to write "We Can Reach the Stars" for Gwen Stefani. In the country singer's Instagram post, Daly challenged his statement about "deciding to write" a song instead of vows. "You didn't decide to! I forced you to," he wrote in the comments. "Thank Jesus too, yielded the best wedding moment & a hit song! You should buy me a tracker w the royalties cowboy." Ha! It's clear these two have a jokey relationship.
The television host previously opened up about the couple's vows on the "Today" show, recalling the special moment. "At the wedding, Gwen starts and she wrote this [speech] saying 'since I was a little girl ... blah blah blah' and she crushes [it], not a dry eye in the church," he said. "It was so perfect that I said to Blake when she was done, 'Top that, buddy.'" To her surprise, Shelton said: "Gwen has always given me a hard time about not writing enough songs, so I wrote a song."
Daly said Shelton sang the song while crying. "Not a dry eye in the house," he noted. "That was a highlight."