Is Teen Mom's Cheyenne Floyd Moving?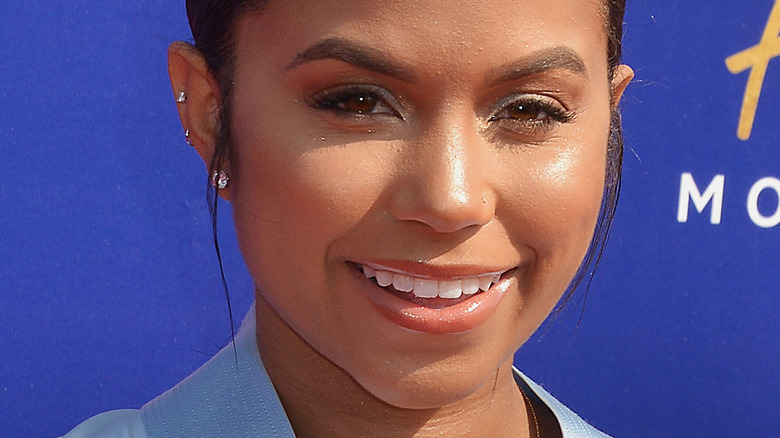 Tsuni-USA/Shutterstock
"Teen Mom" star Cheyenne Floyd is one successful mama. After giving birth to her daughter Ryder Wharton in 2017, she established a sweet co-parenting relationship with her ex, Corey Wharton. Cheyenne also moved on and welcomed a son with her now-fiancé Zach Terrell Davis. The baby, named Ace Terrell Davis, made his debut on May 27, and Cheyenne marked the occasion by posting some pics on Instagram. Yet, it hasn't always been an easy road for the mother-of-two.
The reality star told People that co-parenting with Corey "is a never-ending rollercoaster ride that I'm on." However, she and her ex "make it work" because they have the same mission. She explained, "Keeping Ryder first is always the goal. And that's how we've always gotten through any argument or disagreement." She also praised Taylor for "being good co-parents with us." She added, "It takes a lot out of all of us, and we have to put a lot of pride to the side. But we make it work for the kids."
Cheyenne is also winning in her personal life. Zach Davis pulled out all the stops when he proposed to her, and it seems as if they're taking the next steps to spend their lives together. 
Cheyenne Floyd and Zach Davis are making a home
Cheyenne Floyd took to Instagram on November 4 to share the news that she and Zach Terrell Davis are building their own home. She and her husband-to-be posed on the building site, clearly enjoying the moment. Zach had his fist raised triumphantly and kissed the mother of his child as they celebrated their future home. Cheyenne captioned the image, "Davis home coming 2022." Fellow "Teen Mom" stars like Kayla Sessler, Leah Messer, and Bristol Palin congratulated her on the decision. Briana De Jesus commented, "Love y'all ... u guys definitely deserve it ... congrats!"
Yet, some fans believe there's more to the story, as reported by The U.S. Sun. All the buzz started when Zach also shared some snaps of their homestead. He wrote, "Instead of putting diamonds in my watch, my wife and I buss down some dirt and built a home." Those two little words, "my wife," have sparked a raging debate about whether Cheyenne and Zach have had a secret wedding. One fan wanted to know, "Got married already?" while another said, "Wife? ... did I miss that?" Hmm.
Whether or not Cheyenne and Zach have eloped, the fact remains that he's treating her like his queen. And that deserves all the respect (and the houses) in the world.