Alan Thicke's Widow, Tanya Callau, Claims They Planned To Have Kids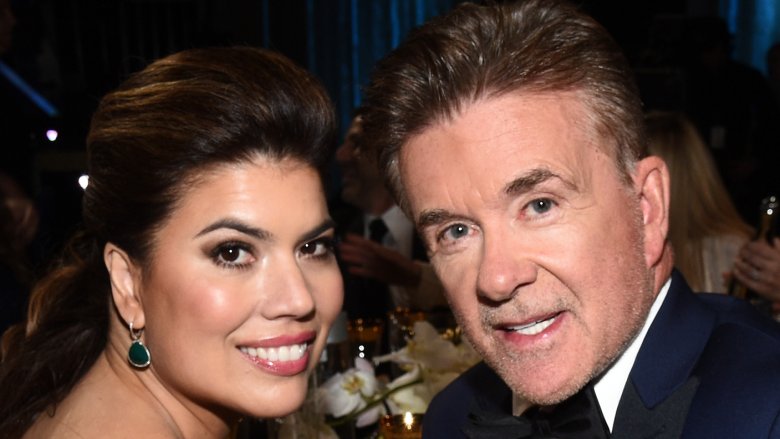 Getty Images
Tanya Callau is hitting back against claims that she's a gold digger.
According to TMZ, Alan Thicke's widow just revealed plans that she and her late husband were going to have a child together. She told the gossip site that she had frozen her eggs nearly three years ago so that, once Alan's 19-year-old son, Carter, moved out of the family house, they could have a baby.
The 41-year-old, who married Alan in May 2005, added that she and her husband had an architect visit their Santa Barbara home to start designing a nursery in early December 2016—shortly before Alan's sudden death on December 13.
Callau's account comes just one day after news broke that Alan's sons Brennan and Robin have filed a petition to enforce their late father's will and prenup. They claim that Callau is now demanding to renegotiate the terms of the legal documents, allegedly threatening to talk to tabloids if refused.
In response, Callau's attorney,  Adam Streisand, released the following statement: "Tanya Thicke has never threatened to take private family matters public and she never has. It is clear that Alan's sons have chosen this distasteful public smear tactic to bully Tanya, by stirring up the tabloid media, filing a bogus lawsuit, and refusing family mediation. Tanya is still grieving the death of her beloved husband and out of respect for Alan's memory intends to handle his son's false statements privately."