Why Are People Mocking What Meghan Markle Just Revealed About Prince Harry?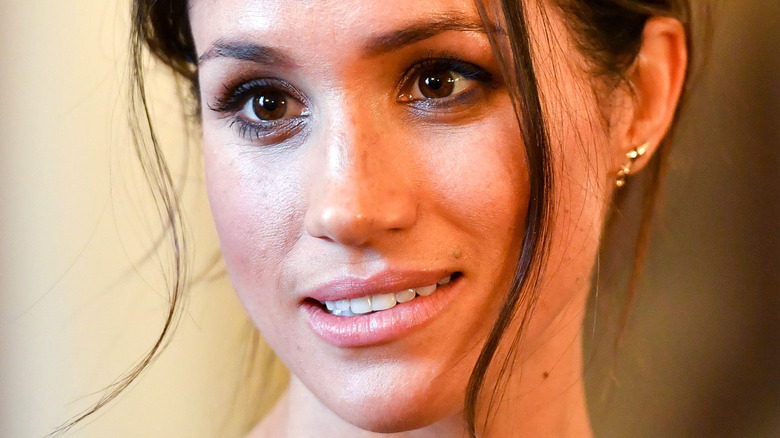 Wpa Pool/Getty Images
On November 9, Meghan Markle took part in The New York Times DealBook Online Summit where she discussed women's issues, and doubled down on her support of paid parental leave. The appearance comes just a couple of weeks after the Duchess of Sussex penned an open letter to Congress, asking Chuck Schumer and Nancy Pelosi to consider the importance of parental leave, and vote to have it written into law. The letter was published on the Paid Leave for All website on October 20. "No family should be faced with these decisions. No family should have to choose between earning a living and having the freedom to take care of their child," Meghan's letter read, in part.
At The New York Times Dealbook Online Summit, Meghan stressed the importance of paid parental leave, calling it a "humanitarian issue," according to People magazine. "I think this is one of those issues that is not red or blue. We can all agree that people need support certainly when they've just had a child," she said. The duchess pointed out that the United States is "one of only six countries in the entire world that doesn't offer any form of national paid leave." As Meghan continued lobbying for paid family leave, she shared a special quote that she said Prince Harry constantly says — and people are mocking her for it.
Meghan Markle's husband apparently quotes Spider-Man frequently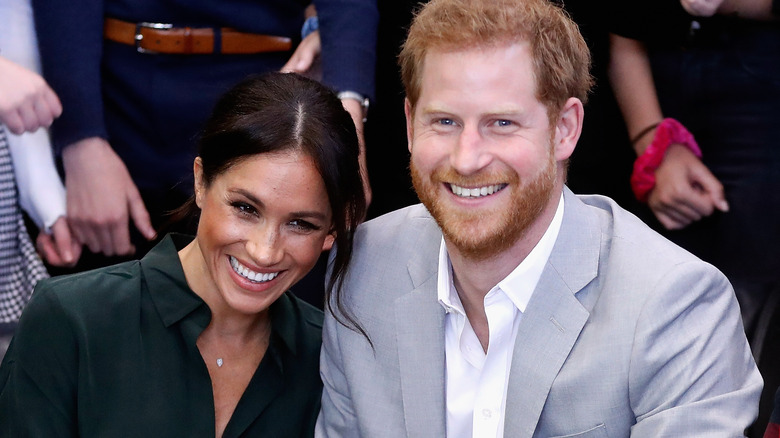 Chris Jackson/Getty Images
It seems clear that Meghan Markle very much values what her husband feels and his opinions on various matters. For example, during a chat with Gloria Steinem back in August 2020, Meghan gave her husband props for being a feminist, according to People magazine, which is something that she is super proud of. That said, it would make sense that Meghan would mention Harry during her appearance at The New York Times DealBook Online Summit. However, what she said about him may not have worked out quite the way she wanted it to.
According to Page Six, Meghan was asked why the issue of paid parental leave has become what she's fighting for, given that she lives a life of privilege. "You mentioned privilege — my husband always says, 'With great privilege comes great responsibility,'" Meghan responded. Sure, it may be true that Harry says that quote all the time, but you may actually recognize it as a line from "Spider-Man." Whether or not Meghan realizes that Harry has sort of adopted the "Peter Parker principle" is unknown. Either way, it's understandable why Meghan may have been teased for that one.