Deadliest Catch Star Sig Hansen Reportedly Arrested For Assault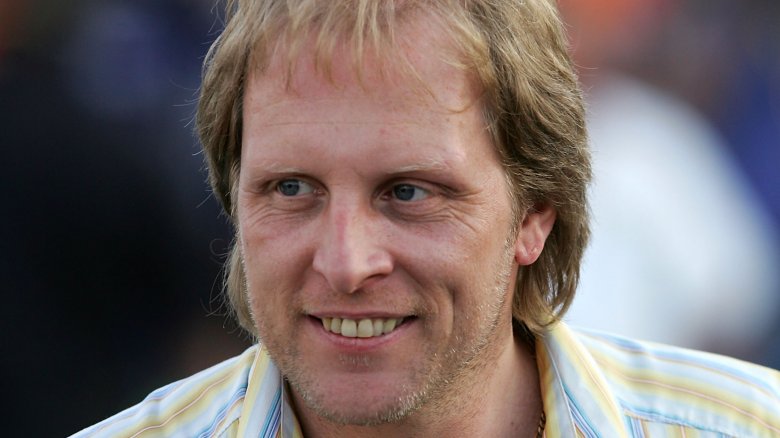 Getty Images
Captain Sig Hansen is allegedly in trouble with the law.
According to Kiro 7, the star of the Discovery Channel show Deadliest Catch has been arrested for assault and property destruction. Hansen allegedly had an argument with an Uber driver at 2 a.m. on May 18, 2017 in the Seattle, Wash. area while in the company of two other passengers.
TMZ reports that the Uber app somehow canceled Hansen's requested ride—even though he was already in the driver's car. The driver then allegedly refused to bring Hansen to his destination, turning down an offer of a cash payment, as it was against the app's rules.
Apparently, that did not make Hansen very happy.
TMZ reports that the 51-year-old, who recently had criminal charges of alleged sexual abuse put on hold, reportedly spit on the driver's head and the back of his seat. When he exited the vehicle, he then allegedly kicked it. The Uber driver then drove away and called the police. According to TMZ, responding officers discovered "fresh-looking spit on the back of the driver's headrest and a dent in the car."
The cops then paid Hansen a little visit at his home and reportedly surmised that the reality show star was "obviously intoxicated." Hansen, who denies having done anything wrong, claimed that his inebriation was a result of celebrating Norwegian Independence Day.
But the police, having seen the evidence firsthand, decided to arrest Hansen and bring him to King County Jail. According to TMZ, Hansen, who has offered to pay for damages (though he still maintains his innocence), will be released on $2,000 bail.
Unfortunately for Hansen, he'll have to look to another service for a ride around town. Uber has denied him access to their app, stating that "violence will not be tolerated."
This is the second time in a week that a star of Deadliest Catch has faced problems with the cops. After Jake Harris skipped a court hearing in Phoenix, Ariz. on May 12, a bench warrant was issued for his arrest.