Did Prince George Really Eat This Strange Thing With A Famous TV Star?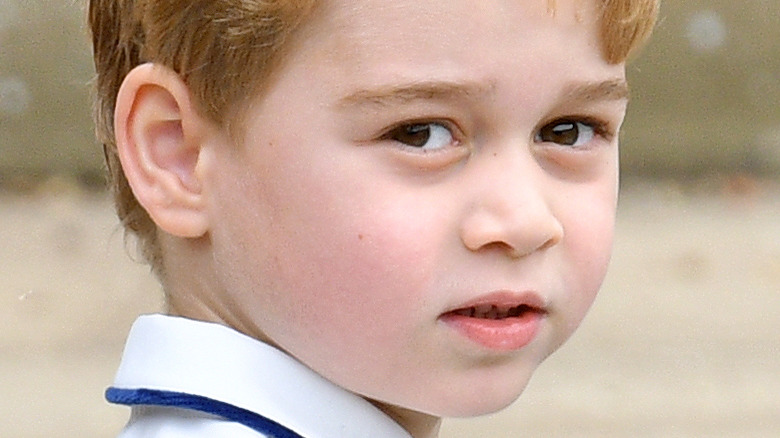 Pool/max Mumby/Getty Images
Kids do the darndest things, and Prince George is no exception to the rule. George, the eldest child of Prince William and Kate Middleton, might be third in the line of succession to the British throne, but childlike wonder still comes first for this little kiddo. In fact, despite his young age, George is never afraid to speak his mind.
In 2016, Prince George attended his second-ever Trooping the Colour event. The affair, which "has marked the official birthday of the British Sovereign for over 260 years" (per the Royal website), sees the British Army perform several nuanced routines to demonstrate their intricacy and accuracy as a force for Queen Elizabeth. During the 2016 ceremony, the performance was marred by rainy weather, to which George retorted to Kate, "It's not very nice out today mummy, is it?" (via Hello). Talk about adorable!
And, per the outlet, a royal fan noted, "I've honestly never seen [George] so excited. His face lit up." For George, it seems like his curiosity and innocence know no bounds. Years later, Prince George is still up to his notorious shenanigans, but don't take our word for it — just ask world-renowned adventurer Bear Grylls.
Prince George once ate this insect with Bear Grylls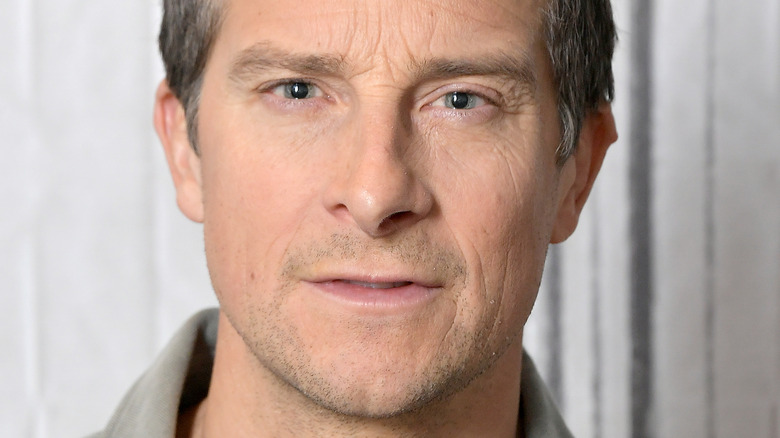 Michael Loccisano/Getty Images
Years of evolution have led humanity to normalize the consumption of animal products for survival. From chicken and pork, to beef and fish, these are all products you can find virtually anywhere. But insects? Nope. No, thank you! Despite such, it seems Prince George has no use for society's conventions. If there's someone who truly rocks to the beat of their own drum, it's Prince William and Kate Middleton's eldest son, Prince George. In an appearance on "Good Morning Britain," international star Bear Grylls opened up about hanging with the kid, and revealed that, in George's fearless pursuit, he consumed something completely out of the ordinary.
Linking up at the inaugural King's Cup regatta in 2019, Grylls recalled him and George "chatting [when] a stream of ants went across his feet" (via Page Six). "Him and me looked at them, he looked at me with those amazed wide eyes, and I said, 'Come on, we've got to eat one,'" he continued. Without hesitance, George "said, 'Oh, really?' And we ate."
Per Grylls' official website, he actually notes that "most of the world's population eats [insects] on a regular basis." He further added, "Insects and other bugs form an important part of the diets of many cultures around the world, from Asia to the Amazon, and for many indigenous people a plague of locusts is like the skies raining food." The more you know!