Prince Charles Had A Surprisingly Normal Trip To Newcastle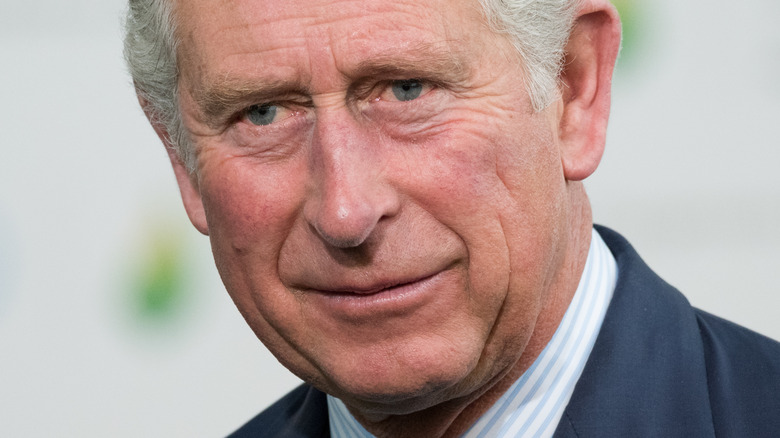 Frederic Legrand - COMEO/Shutterstock
There is a stark contrast between the life of an average citizen and the life of a royal. Riding the bus versus an extravagant motorcade, eating fast food versus exquisite fine-dining, or pinching pennies versus access to the Sovereign Grant — these are just mere examples highlighting the two vastly-differing lifestyles.
Of course, while royals may have access to lavish amenities, it doesn't discredit their hard work. The royal family is often tasked with countless hours of charity work and innumerable public appearances, in which they must put their best foot forward at all times. But regardless of such, you'll rarely ever catch a royal breaking code.
Of course, the late Princess Diana would do so behind closed doors when she and sons Prince William and Prince Harry "would nip to McDonald's for a Big Mac and fries before coming back to watch 'Blind Date'" as a royal butler recalled to The Mirror (via Hello!). Now, decades after her death, ex-husband Prince Charles is following suit in his acts of ... normalcy!
Prince Charles rode the train and visited a local cafe
The smell of freshly brewed coffee, a finely toasted bagel, and the stench of public transportation — it's the small things in life that matter. On November 9, Prince Charles got to experience a life of relative normalcy when he was spotted riding the Metro around Newcastle and South Shields.
That day, Clarence House's official Instagram shared a carousel of photos featuring Charles riding the Metro to mark "the 40th anniversary of @My_Metro, the Nexus Tyne and Wear Metro system." In celebrating, Clarence House further noted that "The Prince took a Metro journey to Haymarket Station" and "also met @LNER staff who did a brilliant job keeping the train network running smoothly throughout the pandemic." According to Royal Central, Charles also greeted guests at the local coffee shop Costa. "It was a nice surprise to see him. We just saw all the police gathering, and people were saying it would either be Boris [Johnson] or Charles," customer Ashley Leigh stated.
Charles riding the Metro comes just four decades after his mother Queen Elizabeth "officially opened the Tyne and Wear Metro on 6th November 1981" (as described on the Clarence House Instagram). The railway's opening also coincided with the opening of the Metro bridge, in which Director General David Howard stated at the time, "We used 4,000 tonnes of steel to build the bridge... [which was] believed to be the longest of its type in Europe" (via Chronicle Live).