What Kate Walsh Has Been Up To Since Leaving Grey's Anatomy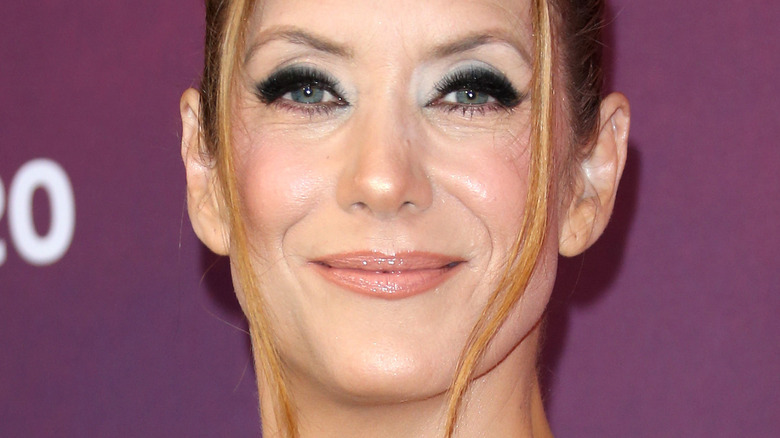 Kathy Hutchins/Shutterstock
Kate Walsh was at the center of a jaw-dropping moment during Season 1 of "Grey's Anatomy," as she introduced herself to Dr. Meredith Grey as Dr. Derek Shepherd's wife. Walsh stuck around "Grey's" for a while, portraying Dr. Addison Montgomery, and then she departed for other ventures. As Deadline detailed, Walsh returned to "Grey's Anatomy" for a handful of episodes during Season 18 this year — and fans are wondering what she was doing for all the years between her two stints on the series.
Given all that Walsh has done since first playing Addison (we'll get to that), why return to "Grey's Anatomy" now? As she told Variety, she never necessarily found much distance from the series. "For years and years, there wasn't an interview that I've ever done where someone hasn't said, 'So fans are wondering, will you ever go back to 'Grey's'?' And so, I did," she explained. 
Walsh noted she felt "satisfied and delighted" by how the return was orchestrated, and she admitted she "was excited" to "make the comeback to where it all began for me." Walsh's return as Addison was originally written as a short-term one, but she hinted the door was left open for more episodes down the road. "Right now we're just doing a few episodes and we'll see what happens," she detailed.
Kate Walsh lands a Grey's Anatomy spinoff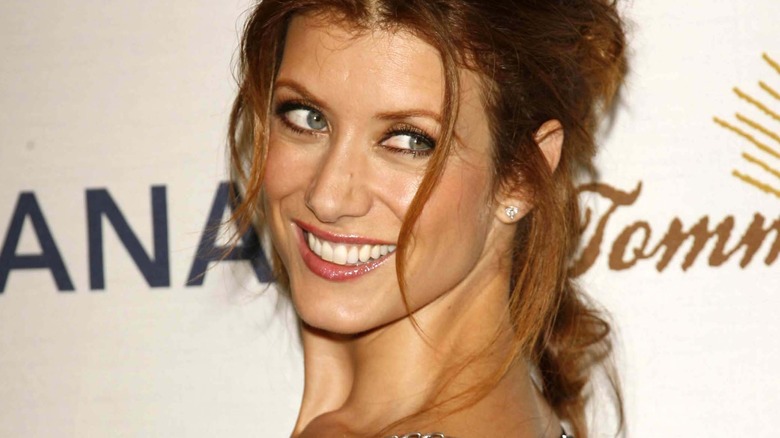 s_bukley/Shutterstock
After her shocking arrival during Season 1 of "Grey's Anatomy," Kate Walsh was incorporated into more than 50 episodes of the show (per IMDb). Then, "Grey's" show creator Shonda Rhimes developed the show "Private Practice," a series that featured Walsh's character of Dr. Addison Montgomery as she embraced a new adventure at a clinic in Los Angeles, California. At the time, Walsh told The Spokesman-Review she'd "been very fortunate to be a working actress who hovered along" prior to "Grey's Anatomy." She added, "And then it was like, boom, 'Grey's.'" As much as Walsh loved being a part of "Grey's," she was "terrified but thrilled" by the opportunity Rhimes presented with "Private Practice."
"Private Practice" became a moderate hit for ABC and it aired for six seasons. Once it wrapped, Walsh tackled a handful of other projects. Nothing struck gold right away quite like "Grey's" and "Private Practice" did, but she has kept her star meter high. Walsh worked fairly consistently for a few years, and then she landed a significant role on Season 1 and Season 2 of the Netflix series "13 Reasons Why," which debuted in 2017. There wasn't much downtime after that Netflix show, though, as Walsh then moved on to play "The Handler" in another Netflix series, "The Umbrella Academy."
The Grey's Anatomy star is living life to the fullest
Kate Walsh had plenty happening personally after initially leaving "Grey's Anatomy" as well, noted Closer Weekly. She married Alex Young in 2007, but they split 14 months later. She told More she hoped to "be a mother," but she never did. In 2015, she explained on "Conversations with Maria Menounos" that early menopause derailed those plans. That same year, Walsh faced a surprising diagnosis. She told Cosmopolitan, "I had been working insane hours, maybe 80 hours a week, and also working out really hard, so I wasn't surprised" by her exhaustion. In June, a benign brain tumor was discovered. "It was over 5cm, like a small lemon in my head, causing quite a bit of damage," Walsh explained. She had surgery, and luckily, fully recovered.
Eventually, Walsh found love again. Honey Celebrity detailed she traveled to Western Australia to visit friends, and was quarantined there throughout the coronavirus pandemic. "I got a little place up here in Perth and that's where I am," she said of her temporary home. "I feel very, very fortunate, obviously, to have quarantined there and be in WA during this kind of crazy time in the world." 
In addition, Walsh met and fell for Andrew Nixon, a member of the high-profile Australian family farm Nixon Farming (per Perth Now). In fact, Walsh has talked about returning to Perth and building a movie and television studio there, even while embracing her short-term "Grey's Anatomy" return.