What Does Jennifer Aniston Think Of Paul Rudd As The Sexiest Man Alive?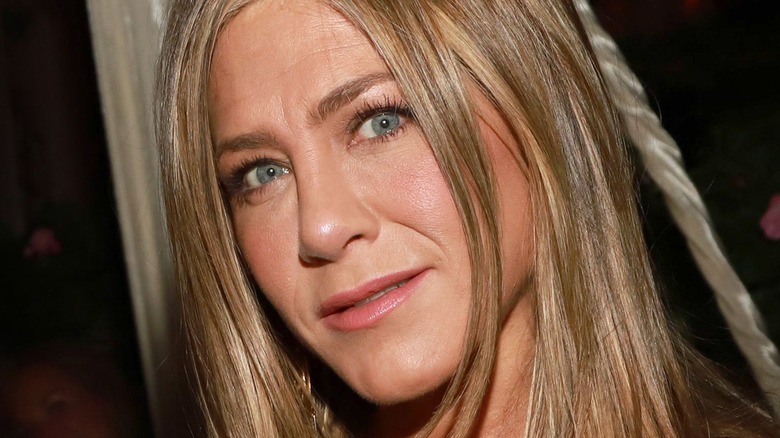 Rachel Murray/Getty Images
Paul Rudd has been voted People's "Sexiest Man Alive" this year. The veteran actor, who began his film career in 1992, rose to continued prominence with his roles in comedies such as "Anchorman: The Legend of Ron Burgundy," "The 40-Year Old Virgin," and "Dinner for Schmucks." In the latest part of his career, he was afforded the opportunity to showcase his range when he was cast as the titular character in 2015's "Ant-Man."
Since then, Rudd has reinvented himself as a hybrid comedy-action hero in the wildly-popular Marvel franchise. In nabbing the role of Ant-Man, Rudd once admitted to Variety, "I'm not the first guy that people would think of when it comes to playing a big superhero." Despite such, Rudd took the ball and ran with it, further telling the outlet, "I wanted to try and make a character, a superhero, who was kind of a regular person," adding that initially "The whole world of it, of superherodom, seemed overwhelming."
Now, Rudd is reveling in his success and enjoying the fruits of his labor. And with his recent accolade of "Sexiest Man Alive" now in tow, the actor is receiving adulation from all around. In fact, former "Friends" co-star Jennifer Aniston even chimed in on Paul Rudd's big win.
Jennifer Aniston has something to say about Paul Rudd's aging process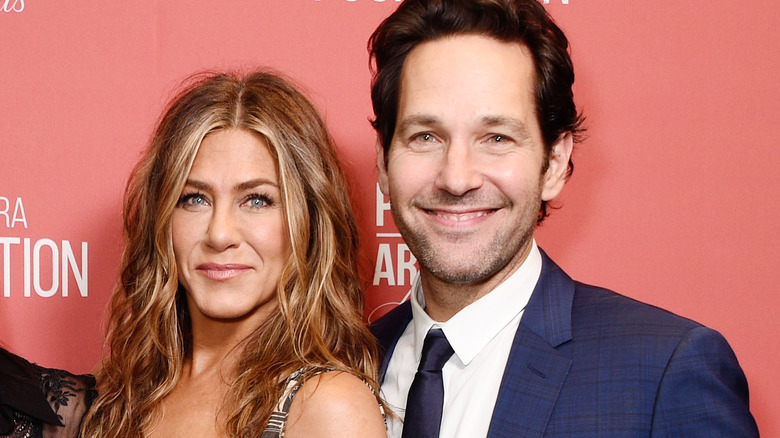 Gregg Deguire/Getty Images
For years, Jennifer Aniston controlled the cultural zeitgeist when it came to the throes of attractiveness. From the late 1990s to today, the "Friends" star's face was essentially plastered everywhere and had men all around the world gushing over her charming beauty. In fact, in 2011, Men's Health Magazine named her sexiest woman of all time, according to The Hollywood Reporter.
Now, ten years later, frequent co-star and friend Paul Rudd has received a similar honor — winning People's "Sexiest Man Alive" award in November. Aniston, who has shared the screen with Rudd on several occasions (from 1998's "The Object of My Affection" to 2012's "Wanderlust"), has now chimed in to congratulate her former "Friends" co-star. Taking to her Instagram Story on November 11, Aniston wrote, "This makes me so happy. We've ALWAYS known this, but Paul Rudd is officially @people's Sexiest Man Alive!" She then followed up with a flick of the two in "The Object of My Affection" to which she said, "You don't age, which is weird" and added, "But we still love you."
Interestingly enough, Rudd and Aniston actually dated for a brief period of time after working on the 1998 film. In 2012, when starring together again in "Wanderlust," the former couple was asked about whether kissing on-screen was awkward, to which Aniston told GQ, "Nah. I've kissed him for years." She further joked, "It helps that it's nice. What if [Rudd was] like, 'Well...it was really awkward for me, Jen...'"