The Real Reason Ron Howard Was Treated Poorly During Happy Days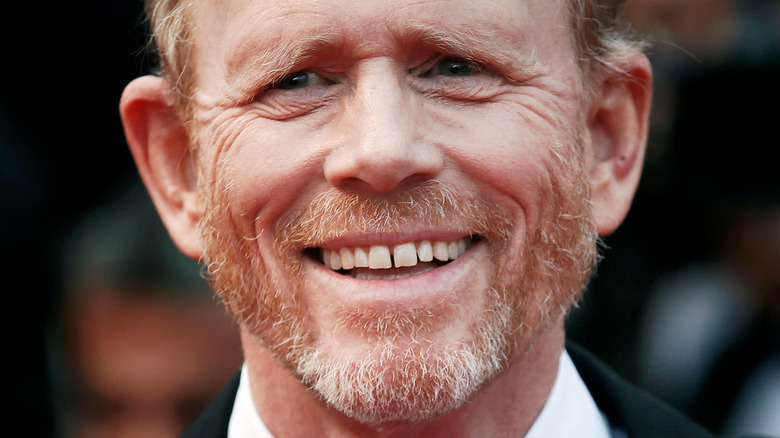 Andrea Raffin/Shutterstock
Today, Ron Howard is best known as the director of critically acclaimed movies like "Apollo 13," "A Beautiful Mind," and "Cinderella Man." But before his foray into directing, the Oklahoma native was a child actor who rose to fame on "The Twilight Zone." Howard also gained fame after landing the role of Opie Taylor in "The Andy Griffith Show." In an interview with The Guardian in 2020, Howard explained, "I grew up as a child actor, been working all my life, and I love it. But it does create a kind of bubble. So I look for projects that lead me to life experiences I wouldn't have otherwise had — and on my own I'm an introverted, risk-averse individual. But, when there's a story to be told, it gets me out of the house, talking to people, learning things. And then I just go."
The series that made the once-unknown child actor a household name was "Happy Days," in which he played the role of Richie Cunningham. But, despite the show's success, recent revelations about Howard's experience on the sitcom have sent shockwaves throughout Hollywood. 
Ron Howard said he was treated with disrespect by industry executives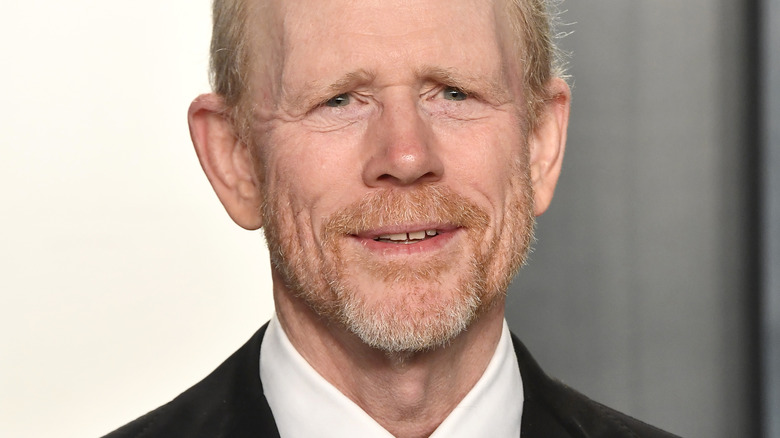 Frazer Harrison/Getty Images
On November 12, Ron Howard sat down with Graham Norton on "The Graham Norton Show," where he relived some experiences from the set of "Happy Days." He explained that he was "treated with 'disrespect'" once Henry Winkler came onto the scene as Arthur Herbert "The Fonz" Fonzarelli. "It was a really interesting kind of paradoxical situation because the show began and the Richie Cunningham character was the undeniable lead of the show." 
Howard went on to say that, as the series developed and Winkler's character became increasingly popular, executives and studio heads started to treat him differently. "Except the executives, studio heads, network heads, you know, they started treating me with a lot of disrespect from a business standpoint [and] in terms of interaction," he said, adding, "The press kept saying 'What's it like? Do you feel like you've become a secondhand citizen on your own show?'"
Fortunately, Howard said that the negative attitudes didn't effect his personal relationship with Winkler — the two remain good friends today. In fact, Winkler is the godfather to all four of Howard's children, as he explained during the interview. 
Ron Howard's experience gave him perspective on the industry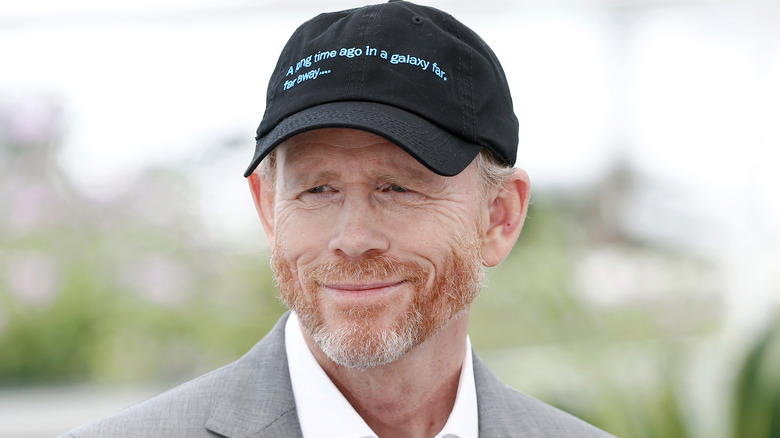 Andrea Raffin/Shutterstock
In his interview with Graham Norton, Ron Howard explained that, while the "Happy Days" experience wasn't necessarily a positive one, it gave him perspective when it came to his outlook on the entertainment industry. "I recognized that is a business, and it's a tough business, and it's a competitive one. You have to understand it from all perspectives," he said. "More than anything, it reminded me ... to pursue my own dream, which was to be in charge of productions, the stories I wanted to tell and be the filmmaker."
According to his IMDb, Howard is now busy filming a documentary about chef and humanitarian Jose Andres. According to The Hollywood Reporter, National Geographic Documentary Films and producer Brian Grazer are behind the project, which will focus heavily on Andres' nonprofit organization, World Central Kitchen. The outlet quoted Howard about the project, saying, "And now, following [Andres] as he helps those most in need during this pandemic, I realized that the work he's doing around the world is one of the most critical and oftentimes overlooked necessities in disaster relief."