The Real Meaning Behind Blake Shelton's Come Back As A Country Boy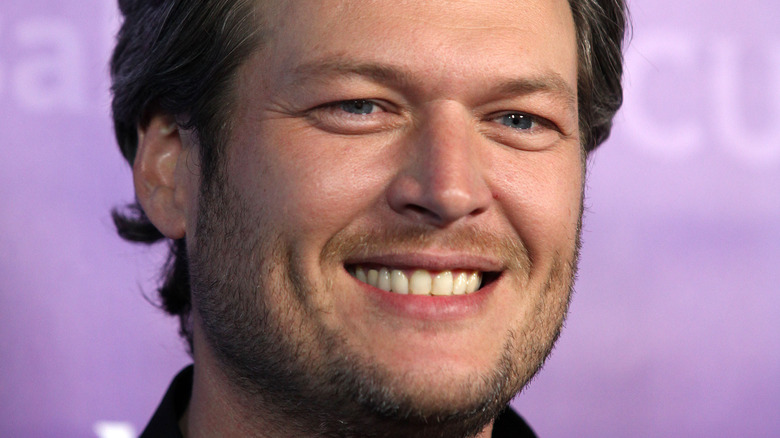 DFree/Shutterstock
Country music star Blake Shelton has undergone a remarkable transformation, not only in his life, but also in his career. It seems like nothing can stop him and he keeps getting better and better. There are some of the obvious changes, like Shelton's highly publicized relationship and marriage to Gwen Stefani. The two appear endlessly in love, and they're all over each other's social media. It's really touching.
It's not just his personal life that's taken a turn for the better. Shelton landed the highly coveted role as judge on NBC's "The Voice," which he joined in 2011, according to Billboard. Fun fact: This is also where he met Stefani, so clearly business and pleasure go together. In the midst of these major events, Shelton has also consistently been releasing music and one hit that has caught everyone's attention is "Come Back as a Country Boy."
Blake Shelton offers a nostalgic look at country life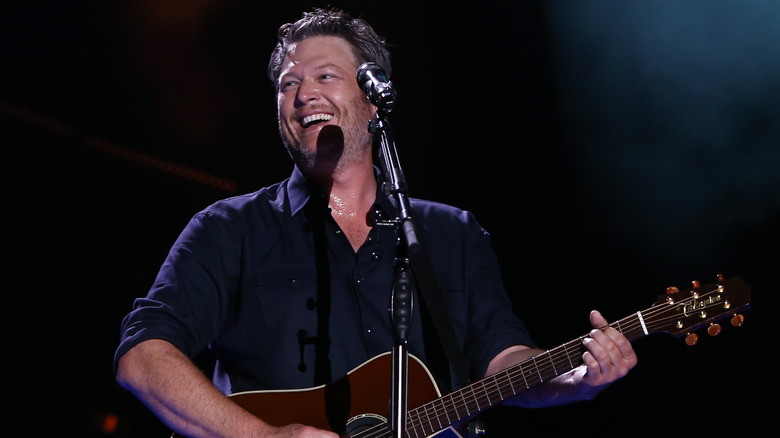 Debby Wong/Shutterstock
Blake Shelton's "Come Back as a Country Boy" came out on October 1, and he served up a little teaser for the song on Twitter only two days before, saying: "Oh the sweet sounds of new music coming.." It was certainly a welcome amuse-bouche for what was to come.
Shelton's hit plays on a reincarnation theme of coming back as, yup, a country boy. "When I die, I wanna come back as a country boy / No, there ain't no better life if you ask me / If my neck don't come out red, then Lord, just keep me dead," he begins, according to Genius.
The song taps into a romanticized rendition of the innocence of country life and manual labor. "My back is always breaking, my dogs are always barking / My money has trouble making and my truck has trouble starting / I'm up before the sun, either hauling hay or hunting / My work ain't ever done, but son, I wouldn't trade it for nothing," Shelton goes on. The country star had something to say about the tune.
Blake Shelton's song is 'for everyday hardworking country people'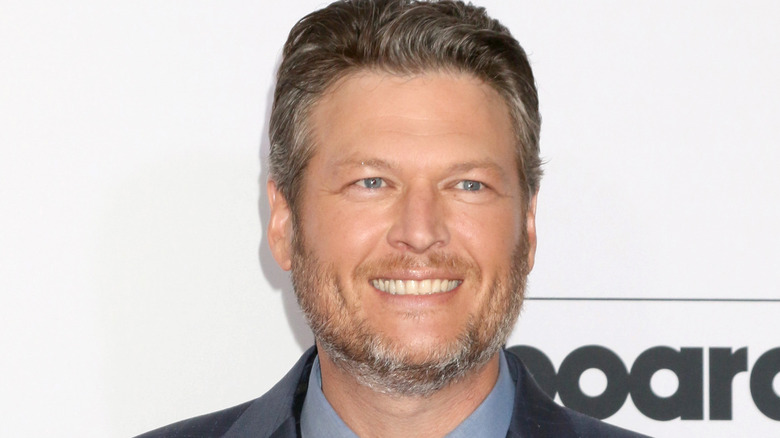 Kathy Hutchins/Shutterstock
In an official statement about "Come Back as a Country Boy," Blake Shelton said, "I think this song is an anthem for everyday hardworking country people out there. We have so much pride in who we are and what we do that, if we ever died and got the chance to live life over again, we probably wouldn't do it if we couldn't be country," according to Country Now.
The song is slated to appear on Shelton's album "Body Language," which comes out on December 3. The album is obviously going to be a huge hit based on fan reactions to "Come Back as a Country Boy." One fan commented on the music video, "Blake, this is a song that encompasses the essence of a hard working people everywhere in the world." Someone else wrote, "Love this, and Blake gets better by the day!! It's about the good life you get from working hard and it's pretty spiritual, like his song God's Country!" Clearly, they can't get enough.