Billy Bush Breaks Silence On Leaked Trump Tape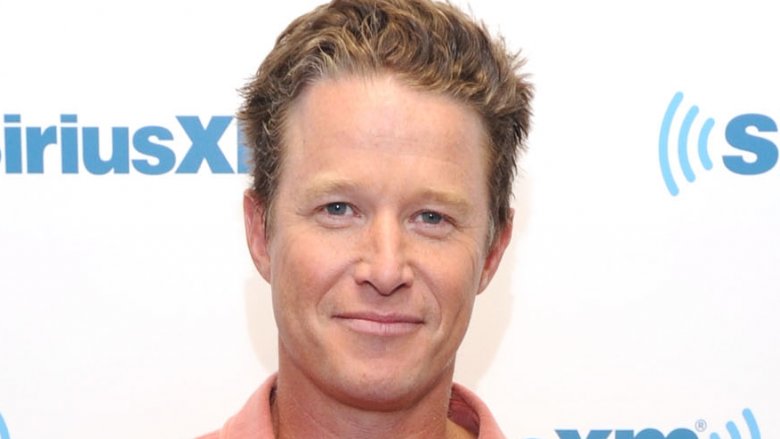 Getty Images
Disgraced TV personality Billy Bush is speaking out for the first time about the infamous leaked audio tape of him laughing along as Donald Trump made lewd comments about women.
"Looking back on what was said on that bus, I wish I had changed the topic...," Bush told The Hollywood Reporter of the tape, which was recorded in 2005 and leaked to the Washington Post in October 2016. "[Trump] liked TV and competition. I could've said, 'Can you believe the ratings on whatever?' I didn't have the strength of character to do it."
The tape featured Trump saying a number of horrifying things about a woman, later alleged to be Bush's Access Hollywood co-host, Nancy O'Dell. "You know I'm automatically attracted to beautiful, I just start kissing them. It's like a magnet. Just kiss," Trump is heard saying on the tape. "I don't even wait. And when you're a star, they let you do it. You can do anything. Grab them by the p****. You can do anything."
Bush, who had just embarked upon a lucrative deal with NBC's Today show when the tape leaked, could be seen laughing and encouraging Trump as he made his remarks. He was axed from Today shortly after the scandal broke.
"I put together an apology right away... I told people that I was ashamed and embarrassed," Bush said of what happened after the tape leaked. "And I was. So in the beginning, I thought, 'OK, we'll go and own up to this moment. Then I got home, and it started to become apparent that [I] would not be returning [to Today]. It hurt a lot, and I fell apart." 
Despite the fallout from the tape, Bush still has his eye on a TV comeback. "There's a process that needs to take place because you just can't come back; it has to have changed you in some way," he told The Hollywood Reporter. "But I plan to return to the job that I love, which is television, communicating, interviewing people."