What Half Of All Voters Really Think About Joe Biden's Health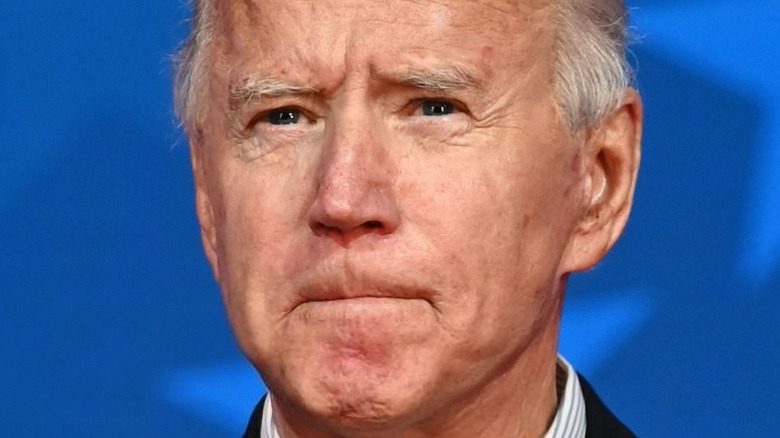 RedhoodStudios/Shutterstock
President Joe Biden's physical and mental well-being has long been a hot topic, both before and after he took office back in January 2021. In fact, back in June, 14 Republicans sent the president a letter asking him to take a cognitive test to assure the American public that he's, indeed, fit for office. U.S. Rep. Ronny Jackson (R-TX), who spearheaded the task, wrote in the June 17 letter: "We believe that, regardless of gender, age, or political party, all presidents should follow the precedent set by former President Trump to document and demonstrate sound mental abilities." 
With that said, Biden has also proven himself to be a physically active president in office, too. He often goes on bike rides with his wife, first lady Jill Biden, as they did on her 70th birthday in June, and famously challenged a voter to a push-up contest while on the campaign trail in Iowa back in December 2019, as detailed by Time. But that still hasn't stopped the American public from showing serious concern about Biden's health and his future. Here's why.
Is Joe Biden's health on the decline?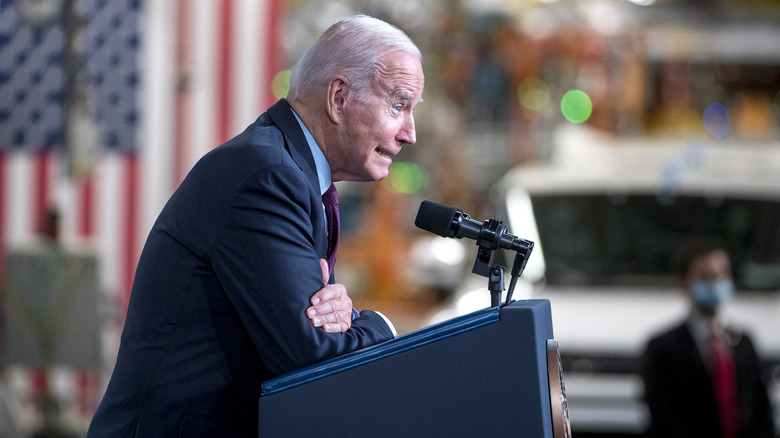 Nic Antaya/Getty Images
A new poll suggests that about 50% of registered voters believe President Joe Biden might not be as fit and mentally capable as his handlers would like everyone to believe. According to a poll conducted by Politico and Morning Consul, 50% of respondents disagreed with the statement that "Joe Biden is in good health." If that weren't enough, another 48% didn't think "Joe Biden is mentally fit." Republican pollster Neil Newhouse put it this way: "When you watch Biden, you get a sense that he's just missing a beat, that he's not what he once was. Voters are picking up on it."
And while the White House has yet to make any comments on the matter, a viral video depicting Biden falling asleep during the COP26 summit in Glasgow suggests the president is in desperate need of a nap. To make matters worse, Biden appeared to have stumbled and bumbled, "What am I doing here?" during a CNN Town Hall appearance when he forgot the name of the California town of Long Beach. Another embarrassing clip also showed Biden stumbling on the stairs leading up to Air Force One in March. With 16 bedrooms in the White House alone, per Politco, one would hope that President Biden has a place to rest for some much-needed shut eye.