Ariana Grande Met At Florida Airport By Mac Miller After Manchester Concert Attack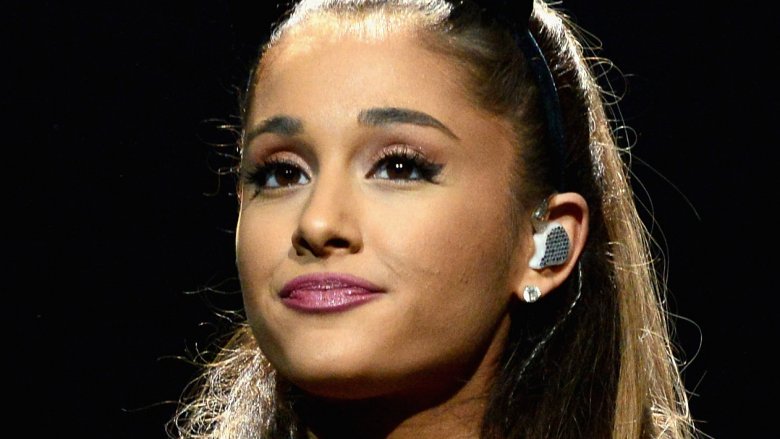 Getty Images
After a reported explosion killed and injured dozens at a concert in Manchester, England, Ariana Grande has returned home.
E! News reports that Ariana boarded a private plane with her mother, Joan Grande, and her dog, Toulouse, and returned home to Boca Raton, Fla. At the Florida airport, the family was greeted by Ariana's boyfriend, rapper Mac Miller.
"When Ariana got off the plane, Mac greeted her on the tarmac with a long hug followed by a kiss. Mac also gave Ariana's mom a hug. It was a very emotional reunion and they stood talking for a minute before getting into the car," a source told E! News. "Ariana looked exhausted and like she didn't get much sleep. She seemed like she just wanted to get home and be with her loved ones."
Since the attack that resulted in the deaths of 22 people, Grande has canceled her concert in London on May 25 and has placed the rest of her European tour on hold. Late on May 22, she tweeted, reacting to the devastation that occurred, "Broken. From the bottom of my heart, I am so so sorry. I don't have words."
Understandably, Ariana is having a difficult time dealing with the attack and its aftermath. "Ariana is inconsolable. She's absolutely heartbroken," a source told Us Weekly. "She can't believe this happened. She spent the night crying with her backup dancers and saying how much she adores her fans."