Mayim Bialik Had This To Say About Rumors Regarding Her Vaccine Stance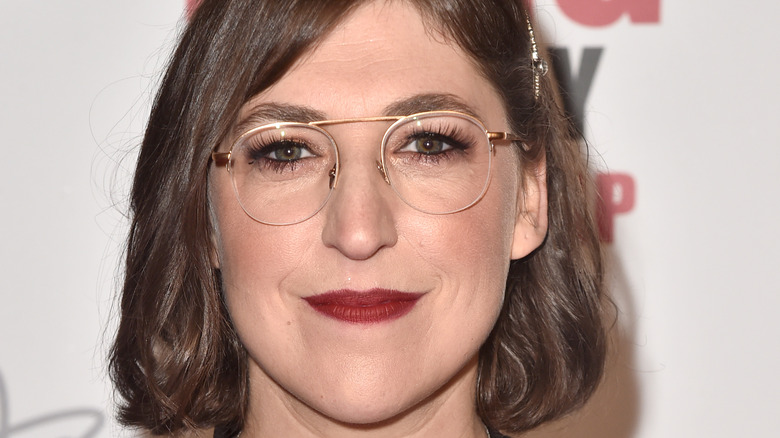 Alberto E. Rodriguez/Getty Images
Mayim Bialik is well known for her role in the sitcom television series "The Big Bang Theory," her debut acting role in "Blossom," and as the new host of "Jeopardy!". She currently stars in the main role of Kat on the Fox sitcom "Call Me Kat," which was recently renewed for a second season, per TV Insider. The best part of her latest television success is getting to play a character as close to her own personality as possible, she told Us Weekly. Part of the reason she loves the role so much is that she doesn't have to change who she is to play Kat, meaning she doesn't have to "wear Spanx," get plastic surgery, or "dye [her] grays."
In fact, Bialik is known for being unapologetically who she is — and not adhering to the often strict and oppressive Hollywood standards. She is also unafraid to voice her controversial opinions on a myriad of subjects, including vaccinations. She began speaking on the subject of vaccinations in her 2012 memoir, "Beyond the Sling," in which she revealed that her two sons, — Frederick Heschel Bialik Stone and Miles Roosevelt Bialik Stone, whom she shared with then-husband Michael Stone — were not vaccinated, per The New York Times. This led to plenty of public backlash and many accusing her of being an anti-vaxxer. In response to the accusations, the actor took to YouTube to post a nearly 10-minute video in which she clarified her views on the topic.
Mayim Bialik says people spreading false rumors 'hurts'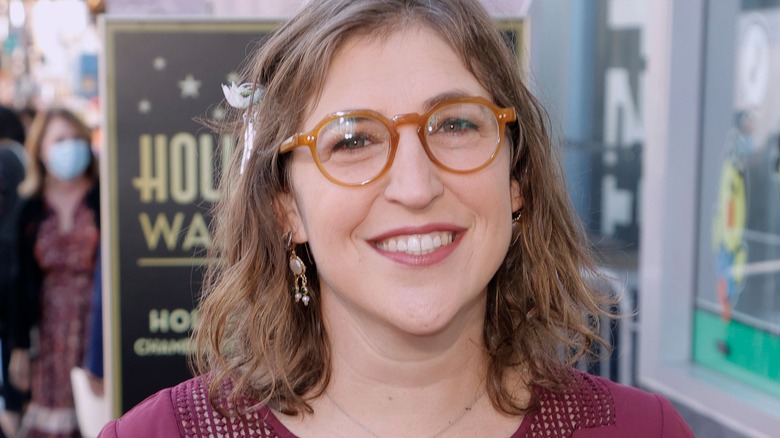 Frazer Harrison/Getty Images
Mayim Bialik took offense to the rumors that she was an anti-vaxxer, put forth after she revealed that she and her ex-husband had opted out of vaccinating their children when they were young. In a video she posted on YouTube, the "Big Bang Theory" star clarified that she simply "delayed" giving her boys vaccinations, rather than opt out altogether. However, she chose which vaccinations to give them and had them vaccinated outside of the prescribed schedule. "My children may not have had every one of the vaccinations that your children have, but my children are vaccinated," the actor stated. Also in the video, Bialik shared that she and her sons, Frederick and Miles, were all going to get the COVID-19 and flu vaccines that year. 
In the November 18 episode of Jalen Rose's podcast, "Renaissance Man," Bialik expanded on her feelings surrounding the rumors that she was an anti-vaxxer (via Us Weekly). She started by saying that the rumors were upsetting to her and added, "When people say things about you that aren't true, that hurts." It seems that Bialik has tried to clarify her revelation in her memoir, "Beyond the Sling," for years now — even before the coronavirus pandemic shot the topic of vaccines into the forefront of everyone's minds. In a 2015 Twitter post, the actor wrote, "dispelling rumors abt my stance on vaccines. i'm not anti. my kids are vaccinated. so much anger and hysteria. i hope this clears things up."
Vaccines aren't the only controversial topic Mayim Bialik has opinions about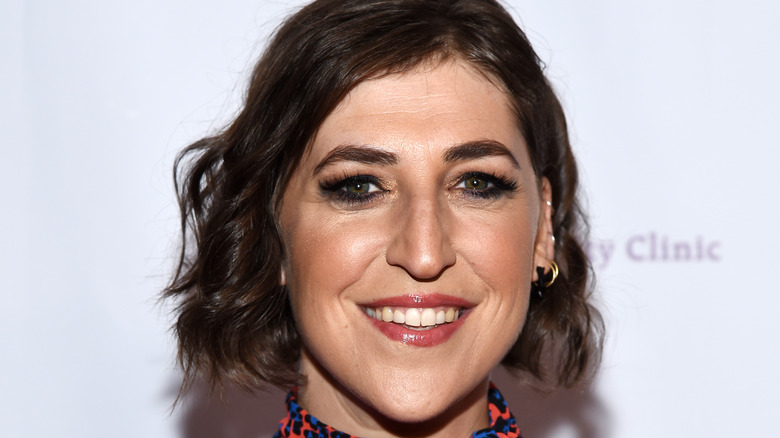 Amanda Edwards/Getty Images
As someone who clearly isn't afraid to speak her mind, Mayim Bialik has made headlines for a number of reasons regarding comments she has made about controversial subjects. In a New York Times op-ed in 2017, the "Jeopardy!" host weighed in on the topic of Harvey Weinstein and the sex crimes he was charged with. Many accused the actor of victim-blaming in the piece, given comments like, "I dress modestly. I don't act flirtatiously with men as a policy," and "Those of us in Hollywood who don't represent an impossible standard of beauty have the 'luxury' of being overlooked and, in many cases, ignored by men in power unless we can make them money." In a follow-up tweet, Bialik apologized for her comments, noting that "what you wear and how you behave does not provide any protection from assault, nor does the way you dress or act in any way make you responsible for being assaulted."
Unfortunately, this was not the last time Bialik would make a gaffe that would have the public coming after her. In a post on the blog, Kveller, the sitcom actor, who is proudly Jewish, revealed that she had donated bulletproof vests to the Israel Defense Forces. As the Israeli-Palestinian conflict is a hot-button issue, many disagreed with her stance in support of Israel — though she also had a lot of supporters, as well.