'King Of Christmas' Jaime M. Callica Talks Upcoming Christmas Movies As His Acting Career Explodes - Exclusive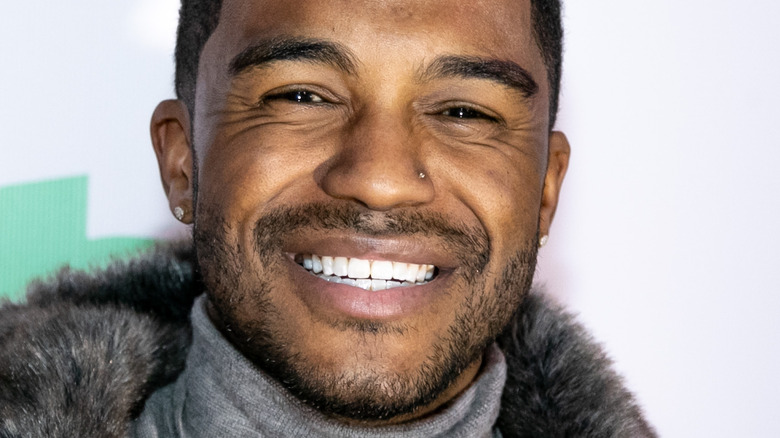 John Wolfsohn/Getty Images
Over the past few years, Jaime M. Callica has been busy racking up a roster of impressive screen credits. As his IMDb page demonstrates, the Toronto-born actor has had recurring roles in numerous TV series, including Fox sci-fi drama "Almost Human," mystery-thriller "Wayward Pines," reality-show drama "UnREAL," and the Tyler Perry-produced BET+ series "Ruthless." He's also appeared in several series airing on The CW, such as "Batwoman," "Nancy Drew," and "The 100." 
Meanwhile, Callica has also appeared in numerous made-for-TV holiday movies throughout his career. He's continuing this tradition in 2021 with no fewer than three Christmas movies coming out, earning him the tongue-in-cheek nickname "King of Christmas."
In a wide-ranging exclusive interview with Nicki Swift, Callica discussed his three upcoming Christmas flicks: "A Christmas Proposal" on CBS, "Merry Liddle Christmas Baby" on Lifetime," and "A Chestnut Family Christmas" for Oprah Winfrey's OWN network. In addition, he also shared how his childhood impersonation of Michael Jackson placed him on the path to stardom, why working on a Tyler Perry project is unlike anything else, and the guilty-pleasure reality show that he'll never miss.
How Jaime M. Callica came to have three Christmas movies coming out in 2021
So they're calling you the "King of Christmas" because you've got three holiday movies coming out this year. I'm curious, how did it come about that you'd have three holiday movies coming out at the same time?
Sheer luck. Yeah, I've been really fortunate that the last number of years I've done one per season and this year is wild because we were really fortunate to get part three of "Merry Liddle Christmas," the trilogy, in "Merry Liddle Christmas Baby" with Kelly Rowland. And then I booked the movie with Adam Rodriguez, "A Christmas Proposal," and then my very first movie for Oprah's OWN network, "A Chestnut Family Christmas." So it went semi-bam and now you're going to love my face on your TV everywhere this Christmas. You're going to get tired of me this year.
Looking at the descriptions, they all seem to be such different movies. What can you tell me about them briefly, the three different projects?
I think that "Merry Liddle" and "A Chestnut Family Christmas" are probably more similar than "A Christmas Proposal" with Adam Rodriguez for CBS, whereas it's like family dysfunction at its best. It's the stuff that's really relatable. Everybody, big or small, in your family, we keep things from each other. We don't want you to know everything and then of course, at some point the truth always comes out. So you'll find that in "A Merry Liddle Christmas Baby," like "Merry Liddle Christmas Wedding" in part one, you're going to feel that. And in "A Chestnut Family Christmas" there are a number of secrets that you guys are going to get to see in that one, but they still feel really good. They're still really feel-good movies and as you're watching the movie, you're going to think about moments where your family went through something similar, where "A Christmas Proposal" is going to be equally as fun. You're going to be mad at Adam's character a little bit as you watch, but you're still going to love the story.
When you did the first "Merry Liddle Christmas," did you have an inkling this was suddenly going to be a franchise that was going to just keep going and going?
No, definitely not. I mean, I wasn't privy to, say, conversations between the executive producers and Lifetime. So whether that was something that they were thinking then, I don't know. But on the success of part one, we had to do part two and then people really loved part two, so then part three became greenlit. So now we're out here, the cast, we be on set like, "All right, cool. So listen, in number seven, let's do that in Hawaii." We're not even talking about four, five, six. We're like, "Oh yeah we got a hit movie. We're good." I won't spoil it, but in the event that we're blessed with a part four, the viewer might see a cool location for that one. So fingers crossed for number four but I definitely didn't see it going this way, but I'm happy to be a part of it.
The Hallmark Channel and The CW gave him 'cred'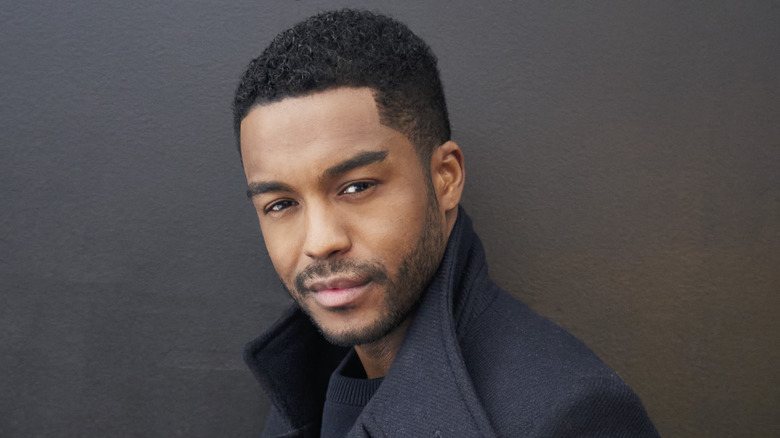 Bobby Quillard
You've done a few Hallmark Channel holiday movies, and a lot of those film in Vancouver. 
Right now I'm at my house in [Vancouver suburb] Maple Ridge. And I'm doing a thriller for Lifetime. It's called "The Exclusive," directed by the Danny J. Boyle, who's phenomenal. And I got this script. They called with the offer, they sent the script, I read the script and to my team, I was like, "We're doing it." Funny enough. I actually had an offer for another movie at the exact same time for a Hallmark. And I love my Hallmark family, but I loved this script and you're going to see something in Jaime that's completely different from anything that you've seen me play in this particular one. So that'll come on early next year. We can talk again then. But yeah, I'm up here shooting right now.
As a Canadian actor in Vancouver, the rite of passage seems to be Hallmark Christmas movies and CW superhero shows, and you have certainly done both of those. What can you tell me about those experiences? 
They've been really good. I'm really thankful for my Hallmark, Lifetime, and CW families because a lot of the roles when I first started out, I wasn't very good. I still aim to improve with every job. But when I look back, of course it's like you start playing a sport. You're playing junior Bantam or whatever, you're not NHL level. So I look at my acting as the same. Even though I was an adult when I started, it's not fair to look at my old work and say, "Oh my God, that's terrible." No, I was new. I was learning. I used to run track. I started running track. I ran a hundred meters in 12.4 seconds, not the 10.4 seconds at the end of my career.
So I'm really thankful because they're building blocks or they're the early days on the track where I was afforded these opportunities to be part of these really nice stories. I say in the Hallmark, Lifetime side of things. And on the CW side of things, there were some popular shows that people really liked to watch. And I got to be a part of those, which were almost like a little bit of a street cred. Things that your friends watch once you're in them, it's like, "Oh okay, cool. All right. He's starting to do it." So I'm really thankful to this very day, but especially in the beginning, when I got these small little nugget roles, small to medium. I'm really grateful for my Hallmark, Lifetime, and CW families.
The pros and cons of filming Christmas movies in the summer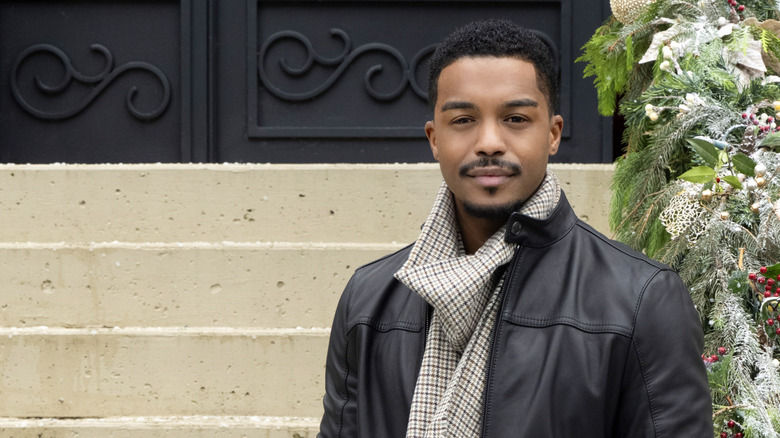 Dean Buscher 2021 CBS Broadcasting, Inc. All Rights Reserved
I've spoken to a lot of actors over the years who've appeared in holiday movies filmed in Vancouver, and every summer they transform Vancouver into a winter wonderland. But when I talk to these people, they all have very similar experiences where they say, "We had such a great time, it was a quick shoot, and we had a lot of fun and it was just cool." What was your experience like on these Christmas movies? Do you have more fun, is there a lighter atmosphere on set when you step into this world where it's about celebration and good cheer?
Definitely. The atmosphere is for sure. It's fun for it to be August. Like for example, when we did "Merry Liddle Wedding," we were shooting on Vancouver Island. We shot that up at Bear Mountain in Victoria and it was summertime. So that sucks because you're wearing, like hats and gloves and scarves and thick jackets and sweaters. You're sweating, but then we were having a snowball fight outside in the summertime. And most people will never get to do that. So you have little things like that that make the experiences fun.
Now, these movies, we shoot them quickly. So it is stressful because you're going through a ton of script pages per day. So it's fun in the balance between seeing beautiful Christmas decorations everywhere. You walk through the hotel and it's beautiful gold decorations and we're having snowball fights in the middle of summer. But then you're like, all right, cool. We're doing 14 script pages today between just myself and my TV wife. So it is a balance between you're shooting a whole movie in 15 days, but your shooting is pretty fun.
What can you tell me about the experience of working with Adam Rodriguez and that cast of "A Christmas Proposal," because I'm assuming that's a bigger production because it's on network television, airing in primetime on CBS.
In shooting days I think it was up a bit. I think it might have been ... If we do most of these Hallmark, Lifetime movies in 15 days, I think we shot that over 22. So we brought this script page count down a little bit. But it was a lot of fun. I grew up watching [Adam Rodriguez] on "CSI: Miami." So now, this dude that I watched nine seasons of "CSI," I'm playing his best friend and he's really nice. And the female lead is Jessie Camacho, she's really sweet. But I spent more time with Adam, just because a lot of my scenes are with him. And it was really nice just being able to sit on the couch and just talk. We would just talk, we would run our lines a little bit, whatever it was. And that was a really nice experience for sure.
On working during the pandemic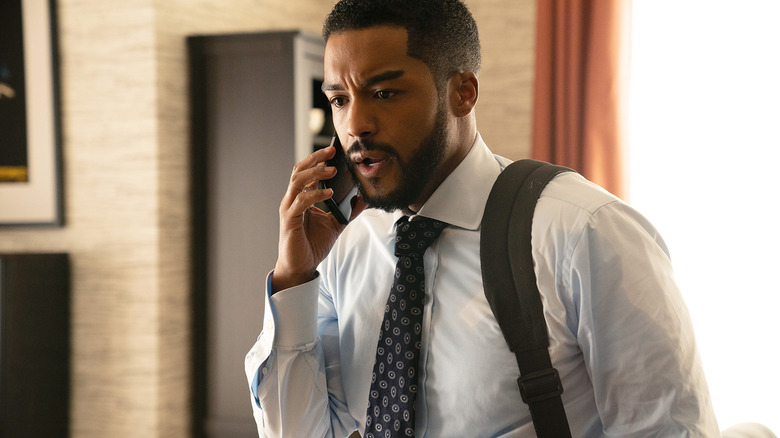 BET+
You're also in "Ruthless" on BET+, produced by Tyler Perry. And as it turned out, I spoke with your co-star Melissa L. Williams last year, right before, I guess you guys were going to go back into production after the shutdown. Now, correct me if I'm wrong, but you were one of the first productions to go back after the pandemic, is that right? She was telling me about all the safeguards that had been put into place. Can you tell me a little bit about that experience?
Yeah. So "Ruthless" is a whole ... I'm eternally grateful to Tyler Perry for that opportunity. That was my first series regular role, first time shooting in Atlanta. So I'm really grateful for that. Shooting Season 2 in the pandemic, what Mr. P did is he built an entire compound. Anybody, when you watch this — you can go and Google, there's photos of before and after. And he took open land and built tons of houses, effectively to be able to house all of the cast and crew. So what we all did was you got tested, you went on into the compound onto the studio lot, and you stayed there while you shot your whole show or your whole movie. And he fed you. I mean, typically you get breakfast and lunch as you know, but we were getting dinner.
There were movie nights with big projector screens. There would be a liquor bus or liquor cart that would go around if you wanted to pick your little liquor in the evenings or on the weekends and stuff like that. So that was unprecedented. Nobody else ... Universal didn't do that. Sony didn't do that. No one else did something like that to be able to try to get back to work, but also keep everyone as safe as possible. And then again, there was still regular testing ... Season 3, when we came back this spring. [Last year] they called it the bubble, we were the first production back this April, that was out of the bubble. We were getting tested daily and the studio, Mr. P and everyone asked, if you're staying at a house, if you live there or if you are at a hotel or what not, to just be as diligent as possible.
Try to stay in as much as possible and away from people because we had an opportunity to reopen Atlanta, if you will. And Mr. P was not trying to squander that opportunity by anyone getting sick. And no one did. We went through the whole show the whole season and not one positive COVID test.
That's pretty rare these days.
Yeah. That's a lot of people. We're talking a studio worth of people. I mean, any production has a lot of people. Either it's 50 to 60 crew, as many talent, background performers, producers that are on set. So on, so forth. You have 80 people there. No problem. Now factoring like a whole studio lot, everybody else that's shooting other shows, movies. Marvel's there. Steve Harvey's show, "Family Feud." So now you have those types of protocols for that many people, and it just makes it all the more impressive.
The actor's amazing experience working with Tyler Perry
I've been to several studios in L.A., but I've never seen Tyler Perry's studio in person. When I read about the size and the scope of it, it's tough to wrap your head around, it sounds so huge.
Yeah. I mean, to put into perspective. It's 330 acres — don't quote my exact numbers on this. But when you drive into the studio lot, there are 12 sound stages that he's built currently, all of which are being rented by Marvel until, like the end of next year. There's what's called the Dream Building, and anybody can Google this, and that's where basically all of the executive offices are. And on the second row, we call it actors' row, where all of the actors and hair and makeup and wardrobe and so on and so forth on a whole row of these buildings, beautifully decorated and so on. Once you go behind the Dream Building, you have, what he's done is he's built entire communities.
So if you're a production and your construction costs or rental costs are typically your biggest expenses, he's built, if you imagine, a street with single-family homes. But then if you go to the very next street, you have townhomes. And then the very next street you have brick, Brownstones like in New York. And then the very next street you have apartment buildings. Then there's an 18-hole golf course. Our entire compound for "Ruthless," like is probably about four acres worth, sloping hills, and he's using about 25 acres of the 330 right now for all of that. 
What a lot of viewers don't realize unless they go the Universal Studios tour or something like, is that you see these facades, the exteriors of buildings that are shown TV, but there's nothing inside, it's just a shell. But in Tyler Perry's studio, all of those houses are all actual houses, with electricity and plumbing, all furnished, that people can actually live in, which is what you guys did last year in the bubble.
Every single thing on that lot is practical. So you can turn light switches on, flush toilets, everything. So for us, say, for example Brian's house, it's a house. It's a whole house. Malcolm's house is a house. The police station is built. So he has a police station, a hospital. There's a full-to-scale White House. A 90-foot yacht. So [Tyler Perry] is a genius in what he's done because anybody can go there and shoot anything. And it's just made. It's made and ready, waiting for you. And it's not the facades where you still have a lot of say, you've got to rent studio space and then build interiors. We have everything there. A full 18-hole golf course.
And that's taking up 30 of 330 acres. And he actually just bought some more land that was adjacent to the 330 acres that he owned. And he just bought another 150 or something like that. You could fit Warner, Sony, CBS in the lot and still have 110 acres. It's phenomenal, I love it there so much. 
How often do you get to interact with him? I know he's got a million other projects on the go. How hands on is he with "Ruthless?"
He is like the judge, jury, and executioner. So he is the writer, executive producer, and he's the director. So I work with Mr. P every day.
Michael Jackson influenced his career aspirations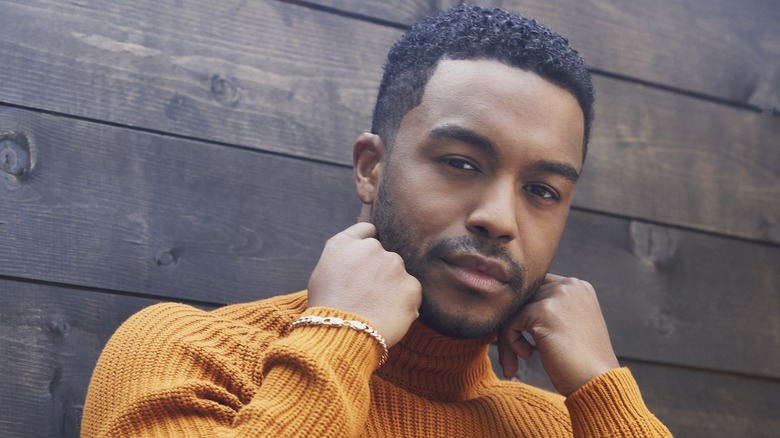 Bobby Quillard
I was doing a little research on you and I was surprised to see that you used to do quite a killer impression of Michael Jackson back in the day.
I did. Yeah. Michael was the reason I wanted to become an entertainer as a kid. Everything Mike did, I wanted to do. And my very first job was I used to impersonate Michael Jackson. So I used to get paid to do community events, weddings, birthday parties. They would hire the little Michael Jackson. And my mom could tell you we'd be in the mall or at school and everybody called me little Michael Jackson because I had long hair until I was about 25. I'm doing some rentals at my house and we're starting to pack things up, I wish I had a photo with my long hair. But my hair was long forever. Because it was, Michael had long hair, so Jaime had long hair ... Yeah. I really love and miss Mike. 
I didn't realize it was a little cottage industry for you to go off and do these events. 
Yeah. I mean I was really little and I liked ... I think I've been saying this in press and on social and stuff over the last year or so, but as cliched or as corny as it may sound, when you really feel like you were born to do something, you can't sidestep it forever. And I really came to realize very young that I was born to be a performer. I didn't know if I was going to sing, I was going to dance, if I was going to act. And as you get older, much like most other things, when you're a kid, you're running and [slipping in] swimming pools, you're running on ice rinks because you're fearless. You can't die. You turn 25 and you realize, oh wait, mortality is a thing. And also bills. And as I got older, I allowed fear to hold me back from really exploring my purpose, if you will.
And I used to tell myself that I thought, oh when the time is right I'll do it. And when I finally did, I realized there was more fear versus, of course that's still an element of it. That's still a component. When it's right, it's right. But I was scared of failure because I didn't typically do a lot of things that I wasn't decent at. I was never a good soccer player. So I didn't try to become a great soccer player. I was fast so I ran track. I was good at baseball so I played baseball. And I was always afraid of failing as an actor so I just didn't start. And one day in 2012 I was like, enough is enough, dude. Today's the day. And I started.
Jaime M. Callica on some favorite projects from the past
To follow on that a bit, I went through your IMDb credits and wow, you have got a lot of really cool credits there. You've been in some really interesting things. Out of all the various shows that you've appeared in, "Almost Human," "Wayward Pines," is there anything that really stands out for you, like a defining moment?
"Christmas on Holly Lane" was the movie for me that when I watched it, I do viewing parties at my house and my friends will come, my mom's here, and before "Holly Lane" in 2018, I still had the viewing parties but I would look around and I would ask my friends like, "Okay, was that good? Did that sound natural? Did it look good?" And it's your friends and your family. They're going to say yeah, because innately, they're excited to watch you on TV. They're sitting beside you and you're on TV. But "Holly Lane" was the first movie that I did that I didn't need to ask. I knew that my performance was strong for the very first time, where with everything else I needed the reassurance, if you will.
And it wasn't like ego or narcissism, I just wasn't sure. I didn't know if I was looking at it through a biased lens and it was good or a biased lens and it was bad. So I always needed the reassurance from my people. And I watched "Holly Lane" and it was the first one that I knew that I was good to go. And I actually was sitting here on my couch and I emailed my team saying, "Hey guys. I know it's Saturday night, but on Monday morning, can you please send me a few names of immigration lawyers? I'm ready to talk to some people to get my visa, to make the move to L.A." So that movie for me will always be near and dear because it gave me the confidence to apply for my visa to move to L.A.
Other than that, I mean, "Almost Human" was super dope. Michael Ealy and Karl Urban. Karl Urban's one of the nicest guys. I was on "Lucifer" with Tom Ellis, easily the kindest actor I've worked with. The movie with Christina Milian ["Memories of Christmas"], and she's super sweet. And then not to mention, like various directors that are phenomenal ... and so I've been, in a very short time, super blessed and fortunate to have worked with some really great people on some really dope projects.
The actor's other recent projects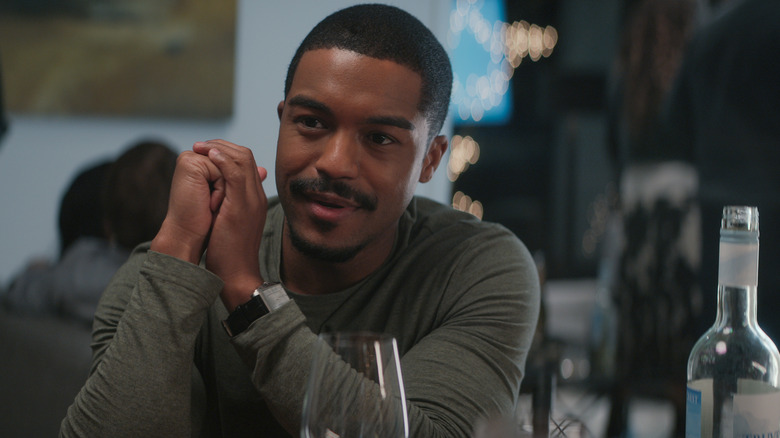 Netflix
You've also had some really interesting projects that came out recently. For example, "Under Wraps" for Disney Channel — what can you tell me about that?
So "Under Wraps" for Disney Channel was my second Disney movie, which is awesome. Because last year I did "Upside-Down Magic" in 2019. And that was my first time playing a dad. Actually, I shot "Upside-Down Magic" and "Merry Liddle" part one concurrently, and in both of them, I was a dad and I'd never played a dad before. So that was funny. We laugh about that. But in "Under Wraps," I play a character named Ted who's a lead of the movie — Malachi Barton's character, his mom, I'm her boyfriend. And nothing Ted does with Marshall, does he like me. Ted is this really quintessential nice guy. He really loves Marshall's mom and he really just wants Marshall to [like] him and he tries and he continues to try. And it's a really nice, really cute Halloween story. All of the kids in that movie absolutely kill it. Our director's phenomenal. And I was really happy. I was really fortunate to be a part of that one. 
And there's also "Hypnotic" for Netflix.
First Netflix movie, so that's huge. I always shout out my directors. When you really work with Matt [Angel] and Suzanne [Coote], when you work with really awesome directors, it makes your job feel easier. You go to this place that you're going to be at for 12, 14 hours and when you have really, like, decisive or specific but kind directors, it just makes your job as an actor that much more fun. So shout out to Matt and Suzanne. And I'm working with a powerhouse cast and Kate Siegel, who is becoming the queen of horror and thrillers, "The Haunting of Hill House," and the newest, "Midnight Mass," which is like one of the most popular shows on Netflix. Dulé Hill, Jason O'Mara.
So again, I got really fortunate. Funny story, I actually auditioned for a smaller role on that. The directors, producers got my tape and they were like, "Nope there's our Brian. Let's have him read really quickly for that Brian role." So I did, I put the Brian role on tape the next day and then went up for network approval. It took a few weeks actually, prayers go up, blessings come down. And I booked and I got to go and play with those guys. ["Hypnotic"] was like No. 2 in the world for the first couple weeks and got as high as, I think No. 4 in Canada, No. 2 in the States. So it's been doing really well.
Jaime M. Callica reveals his guilty pleasure reality show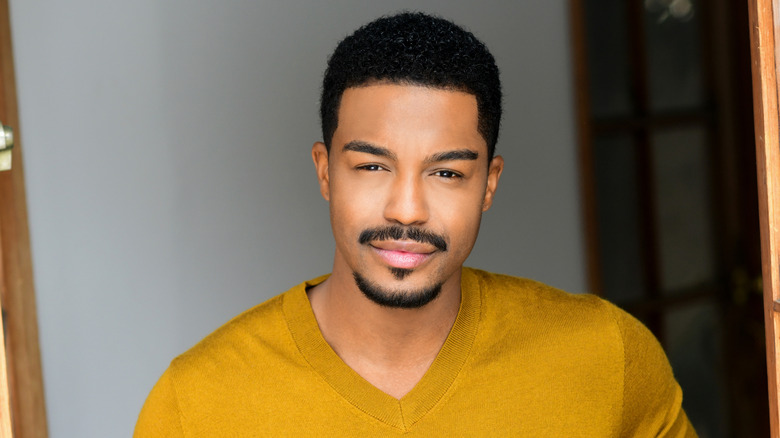 Russell Baer
Are you a fan of reality TV at all?
I don't like admitting it, but my guilty pleasure is "The Bachelor" and "The Bachelorette." I don't miss either. You can't ask me to hang out on Monday because I'm watching "The Bachelor" or "Bachelorette." And I'm proud of it.
Well, you're in good company. Howard Stern's a huge fan too.
Oh yeah, I didn't know that. Cool — and if Howard Stern likes it, I'm good.
Do you follow celebrity culture at all? Do you have a favorite celebrity couple perhaps?
I think this answer's going to be really boring because I feel like if I could just be one person that just gives some of these people, some, like privacy, I'm going to be the one person that's not into every single little thing that you're doing. I'm going to give you like a semblance of some peace. So I've never been the one, especially as an actor, to like, really be following these couples. I've been hearing and seeing what's going on with Jada and Will, and that mess. Jada is making Will look bad on TV. But for the most part, no, I really have just been focused on the work and keeping my head down and I'm falling behind on my celebrity gossip.
I don't blame you.
It's a lot. It can consume you. Is Kanye back with Kim? I don't know. Who's Khloe with right now? I don't know. Who's Scott Disick with? I don't know.
And sometimes ignorance can be bliss, right?
Yeah, ignorance is bliss.
What about style and fashion? Do you have any celebrity style icons — other than Michael Jackson, of course — that you look up to?
You know who always looks phenomenal, is Idris Elba. Idris, no matter if he was wearing [what I'm wearing], Idris would already make it look better. I saw recently it was someone that I never registered how dope their style was until very recently. And he was wearing a skirt: Russell Westbrook. So I've been on Russ's page, checking out what Russ is wearing. Taking some inspiration from Russ. Between Idris, Russ, even Michael B. Jordan's style is pretty dope. Sometimes if I need a little inspiration, I can't figure out how to put a couple things together, I'll jump on their pages and see what they might have done. So any stylist [reading this], I'm in need of a stylist. The boy has some good clothes, he just needs a little assistance.
Well, thank you so much for taking the time to speak with me, I really appreciate it, Jaime.
Thank you. It was my pleasure.
Good luck with all the projects — and Merry Christmas.
Thank you. Merry Christmas to you. I hope you have a "Merry Liddle Christmas."
"Merry Liddle Christmas Baby" debuts November 27 at 8 p.m. ET/PT on Lifetime; "A Chestnut Family Christmas" premieres November 30 at 9 p.m. ET/PT on OWN; "A Christmas Proposal" airs December 12 at 8:30 p.m. ET/ 8 p.m. PT on CBS.