'80s Star Tiffany Has A Disastrous Performance That Fans Can't Believe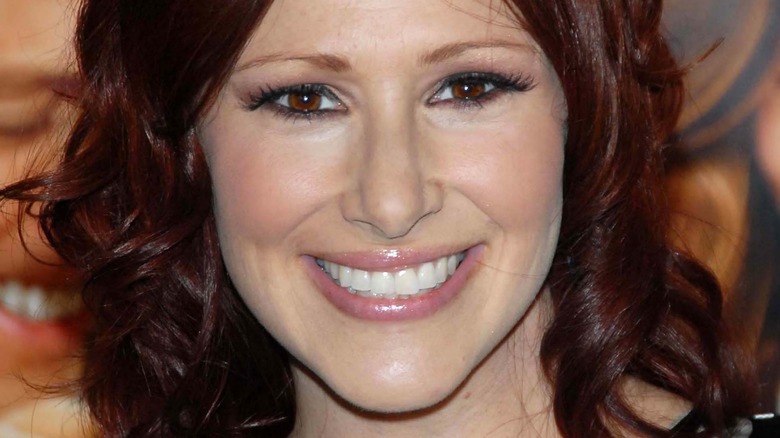 s_bukley/Shutterstock
While she may not have had a hit as big as her single "I Think We're Alone Now" in 1987, 1980s star Tiffany continues to tour and release new music. In 2019, she re-recorded and re-released "I Think We're Alone Now," which she told WKMG was "a little edgier" than the '80s original. "I can't wait," she added on the news show.
Tiffany even re-recorded the music video, this time featuring beaches and coastal California spots instead of the shopping malls of the original. This year, she has been crisscrossing North America on her Shadows Tour to support her upcoming album of the same name. In the same vein as the remake of her hit song, Tiffany called her new album "edgier" in a statement on her website, calling it "A little wink to 80's punk flare with modern production." She added, "It's gonna be a blast to perform these songs live. I'm thrilled for my fans to hear this album. It's the next level for my career."
But unfortunately, Tiffany had a recent performance on her tour that seemed like it wasn't as fun as she might have hoped.
Tiffany lashed out at her audience in a messy must-see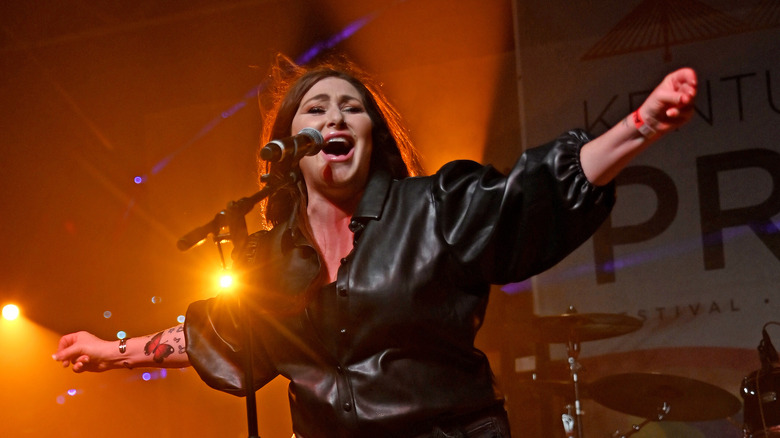 Stephen J. Cohen/Getty Images
At a show in Melbourne, Florida, Tiffany sang her hit "I Think We're Alone Now." Or at least she tried to. In a video captured by TMZ, Tiffany slurred and screeched her way through the song, struggling to hit several notes. Then at one point, she broke and addressed the crowd. "F*** you guys," she said. After indecipherably slurring something else into the microphone, she said, "This is my hit! I'm gonna sing it right." Sing it, she did. Sing it right? Not exactly.
Tiffany continued with the song, albeit singing pitchily and off-key. It sounded much more like an amateur singing in their bedroom than a professional singing onstage. Tiffany's rep told TMZ that she "lost her voice and got frustrated with her performance." The outlet added, "It's possible some concertgoers were heckling ... but Tiffany just wasn't having it." As one Twitter user wrote, "A middle-aged white woman doing drunk karaoke with an acoustic band. Oh, f***! That's actually Tiffany! She forgot to practice, warm-up, and keep her voice intact." As another commented, "What does aging have to do with croaking your way through a song."
Tiffany's performance was reminiscent of Mariah Carey's infamous New Year's Eve performance in 2016. She acknowledged the malfunctions but kept on going. And that is what showbiz is all about. Minus the messiness ... and cursing at your audience, perhaps?