Grammy Nominations For Best Rap Album Infuriates Fans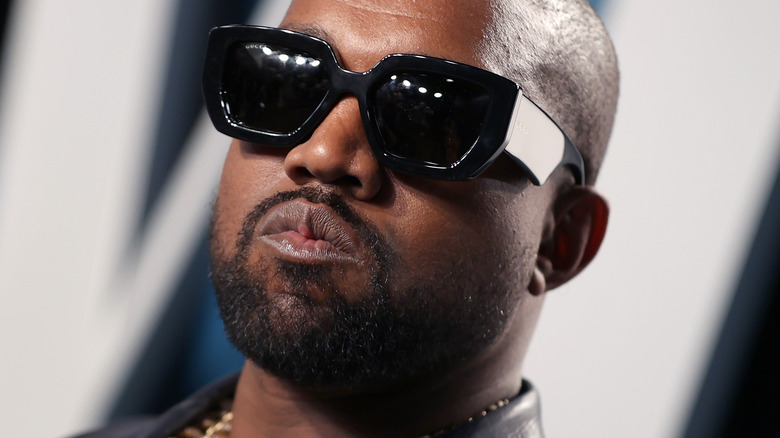 Rich Fury/vf20/Getty Images
Over the last few years, many award shows have been making conscious efforts to diversify their nominees. Following the viral #OscarsSoWhite controversy in 2015, the Academy of Motion Picture Arts and Sciences set a series of goals to increase diversity and inclusion in its membership — although it took a full year for them to actually address the imbalance via their nominees (via Britannica).
April Reign, who created the viral hashtag, wrote an op-ed in Variety in 2020 where she discussed the progress made since her call to action. Reign noted that although the Academy increased the diversity of its membership, the fact that it still overwhelmingly consisted of straight white men meant nominees would reflect as much. "I am not using words like racism or discrimination or bigotry," she wrote. "I am saying we all bring our own lens and our own experiences to our entertainment consumption." Reign also noted that Academy members do not have to actually watch the films before they vote on them, thus turning the competition into "a popularity contest among mostly straight white males."
On November 23, the Recording Academy announced the nominees for the 64th Annual Grammy Awards. And (we're getting Macklemore flashbacks) the nominees for Best Rap Album have some fans wondering where the diversity is.
No female rappers were nominated for Best Rap Album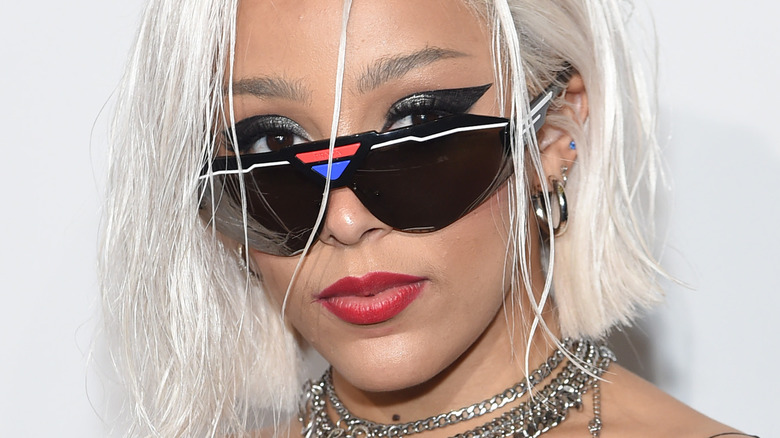 Jamie Mccarthy/Getty Images
In a tweet on November 23, the Recording Academy announced the Grammy nominees for Best Rap Album: J Cole, Drake, Nas, Tyler, the Creator, and Kanye West. While most fans in the replies were quick to pledge support to their faves, some noted that not a single woman was nominated. 
This lack of representation is not for a lack of releases, either. Several popular female rappers released albums this year, like Doja Cat, Megan Thee Stallion, Saweetie, and Nicki Minaj. Doja Cat's snub seemed to draw the most ire, though someone wrote in response, "Doja doesn't have 1 rap album." It's worth noting that although Doja Cat was snubbed for Best Rap Album, she is still nominated for Album of the Year. Perhaps the academy agrees with this tweeter.
Like the Academy of Motion Picture Arts and Sciences, the Recording Academy is also actively trying to diversify its membership. According to USA Today, nearly half of the Academy's new members this year were female — but the overall membership is just 26% female, leaving men to make up the other 74%. Could the Grammys, like the Oscars, be another case of a popularity contest among men? It's difficult to tell. Olivia Rodrigo is a front-runner this year as the only artist with nominations in all four major categories, via BBC. But jazz keyboardist Jon Batiste leads in overall nominations, with 11 total.