Jason Sudeikis Sparks New Romance Rumors With His Ted Lasso Co-Star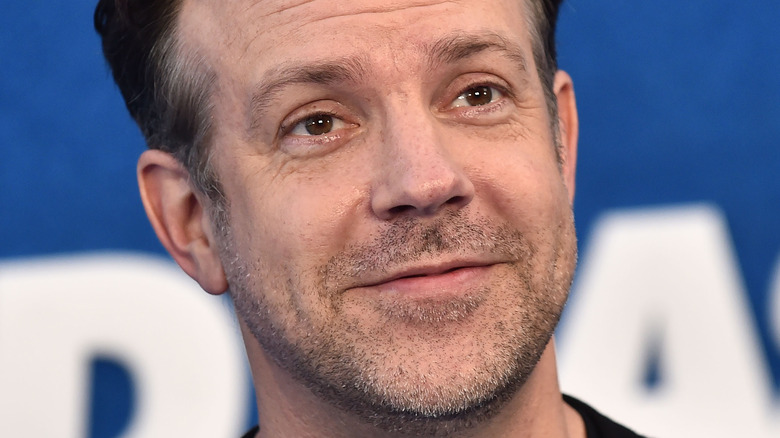 DFree/Shutterstock
While Jason Sudeikis has experienced some personal lows in the last several years, he's also had some professional highs. Sudeikis and his ex-wife Olivia Wilde pulled the plug on their engagement back in November 2020, according to Us Weekly, but it wasn't until a few months later that he broke his silence over the matter.
In an interview with GQ during the summer of 2021, Sudeikis admitted he was still trying to make sense of the split. "I'll have a better understanding of why in a year," he told the magazine, adding, "and an even better one in two, and an even greater one in five, and it'll go from being, you know, a book of my life to becoming a chapter to a paragraph to a line to a word to a doodle." He's had to shift his thinking from self-blame to self-growth. Sudeikis explained, "You take some responsibility for it, hold yourself accountable for what you do, but then also endeavor to learn something beyond the obvious from it."
With that said though, Sudeikis has also been enjoying a lot of success, thanks to the massive hit that has been his Apple+ series, "Ted Lasso." Not only that, but it seems like he might have found love again with one of his co-stars on the show. 
Jason Sudeikis is focusing on his happiness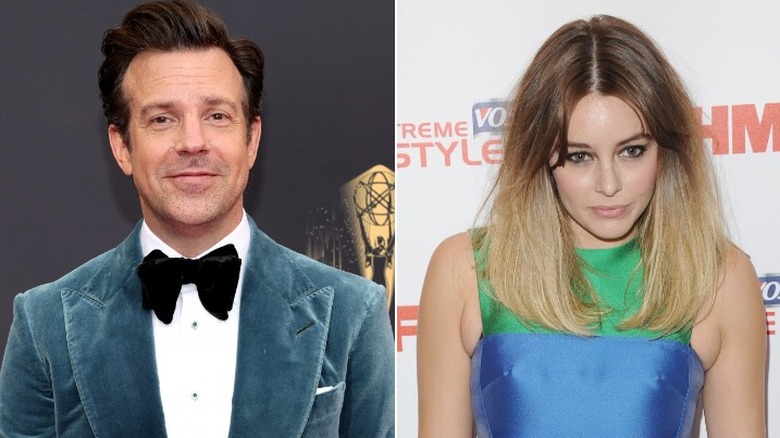 Rich Fury, Stuart C. Wilson/Getty Images
According to the Daily Mail, Jason Sudeikis was spotted getting up close and personal with his "Ted Lasso" co-star Keeley Hazell in Cabo San Lucas, Mexico in late November. Of course, this wasn't the first time that the potential celebrity couple was spotted looking cozy with one another, as they were also photographed sightseeing in New York City back in June, according to People. And while a source did tell the publication, "They've been dating for a little while now. They're just having fun. It's nothing serious at this point," Sudeikis himself has not made any comments about the matter. 
And just as he's been honest with his real-life struggles after his split from Olivia Wilde, Sudeikis recently admitted that mental health is an issue that is at the forefront for his titular character in "Ted Lasso." "People have really responded to that. And myself and other people in the cast and the writing staff get messages daily from people thanking them for really opening their eyes to what it means to go to therapy," he told Us Weekly, "And what it means for someone in their own life to go to therapy and just speaking about these things and taking the stigma off of any form of health whether it be nutrition or mental, emotional health." That's such an important message to spread.
Judging by his photos with Hazell, we'd say Sudeikis looks pretty happy and content, right?