What Has Melania Trump Been Up To Lately Since Taking Step Back From The Spotlight?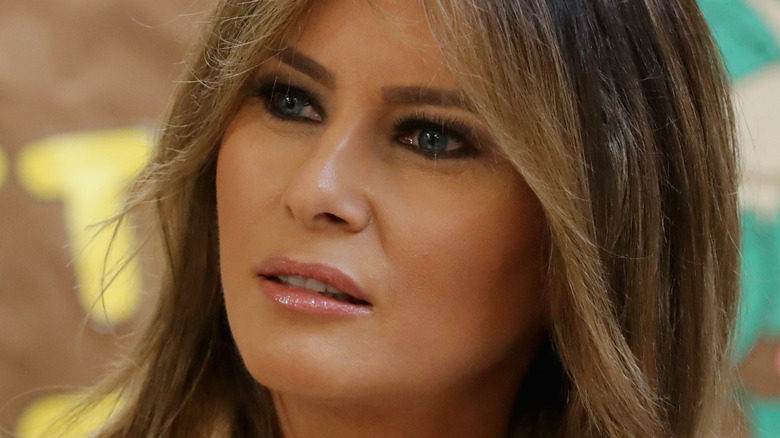 Chip Somodevilla/Getty Images
Melania Trump, for the most part, has kept quiet ever since she and Donald Trump left the White House back in January. While her husband has still been granting interviews and suggesting that he might run for office again in 2024, Melania has remained under the radar. Unlike Donald, she has shown no interest in returning to the spotlight (or Washington, D.C., for that matter). According to CNN, Melania has put that period in her life behind her. "Being first lady again is not what she wants. For her, it was a chapter — and it's over, and that's that," one source said, according to the news outlet, while another added, "You're not going to see her at rallies or campaign events, even if he 'officially' says he's running again."
But that doesn't mean the former first lady spends her time going to the spa twice a day, having lunch with friends or eating dinner with her husband Donald on the patio in their Mar-A-Lago home in West Palm Beach, per Independent. Apparently, Melania has been doing what some people are calling an extension of her work in the White House in Florida — and it's definitely turning heads, too.
Melania Trump is doing charity work on the down-low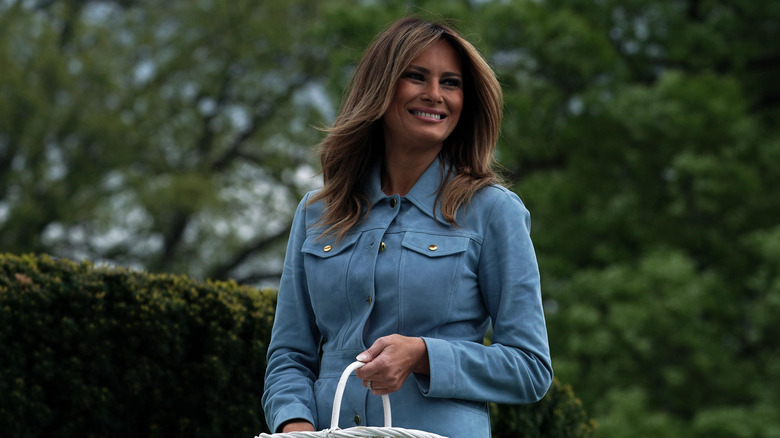 Alex Wong/Getty Images
According to the Daily Mail, Melania Trump took the time to visit with foster children and families at a place called 4KIDS in Palm Beach, Florida before the Thanksgiving holiday. She spent the day making crafts with kids, listening to families, and even held a discussion with some of the young adults. Melania shared a few photos from her visit on Twitter and said that this Thanksgiving she wants to, "Express my gratitude to the families who open their hearts & homes to foster children & to those who serve in the child welfare community. Thank you @4KIDSUS for working tirelessly to ensure the health & safety of these children."
Her husband, Donald Trump, was not at the center with her, but that's because he was busy meeting with Kyle Rittenhouse at nearby Mar-a-Lago after his acquittal in the shooting of three men during the civil unrest that took place in Kenosha, Wisconsin back in August 2020, as detailed by the New York Post. In other words, it sounds like not much has changed since the Trumps left D.C.: Donald is still creating photo ops from his office, while Melania is doing her own thing and quietly campaigning for children and mental health awareness. The only thing that has changed for the Trumps is their zip code.