Does Melania Trump Really Want To Be First Lady Again?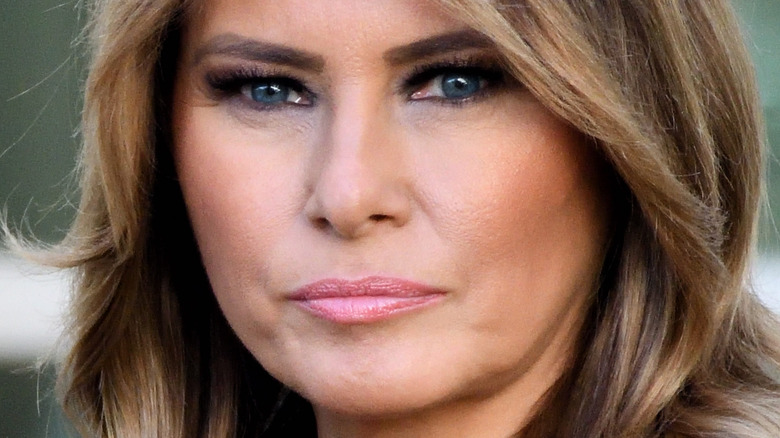 Evan El-Amin/Shutterstock
In the months since former President Donald Trump and former first lady Melania Trump bid adieu to the White House in January, much has been made of how Melania has seemingly kept herself out of the spotlight. During the four years her husband spent in the Oval Office, the 45th FLOTUS was somewhat renowned for what many perceived to be a dedication to surface-level interaction, enmeshed with a methodic practice of keeping up appearances. 
But now, according to a November 12 report published by the New York Daily News, insiders supposedly familiar with the inner workings of the one-time first lady and former model disclosed to the newspaper that perhaps the public has been wrong about Melania all along. According to the paper, a number of anonymous sources stated that the former FLOTUS expressed more than a passing willingness to make a reprising entrée into the public sphere. 
These divulgences also hinged on one of the few times Melania herself has given a keynote address, or any address, since her White House days (which, to be fair, she rarely gave during her husband's presidency). But could this actually be the case, or is it a mere rumor?
Does Melania Trump really want to re-enter the limelight?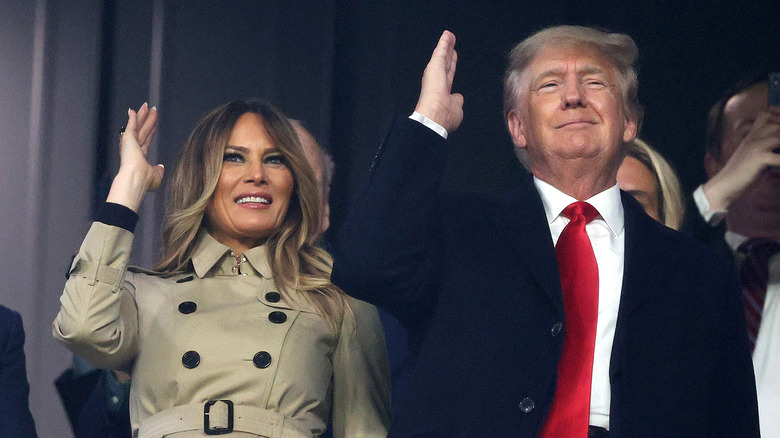 Elsa/Getty Images
As the New York Daily News noted, Melania Trump's most recent appearance at a November annual event organized by the Log Cabin Republicans, a conservative LGBTQ+ group, was also her first joint appearance with former President Donald Trump. Per the paper, Melania attended the organization's "Spirit of Lincoln" dinner as their 2021 primary honoree — despite the puzzling fact that Melania herself did little, if anything, to advocate for the LGBTQ+ community as FLOTUS, and that her husband supported and enacted overtly anti-LGBTQ+ policies throughout his term. (Notably, also Melania allegedly fired one of her staffers after finding out he had a Grindr account.)
According to the New York Daily News, one source who attended the dinner stated that "Melania was telling pals she will fully support Donald's rerun for president and that she's ready to be first lady again." Still, the source testimonial seems to run counter to almost every prior report of the former first lady's feelings towards her post during her husband's White House occupancy. 
Melania, perhaps the most reclusive FLOTUS in recent memory, purportedly loathed Trump's political ambitions from the very get-go and until the bitter end. Her ex-employees Stephanie Winston Wolkoff and Stephanie Grisham even corroborated this in their respective tell-alls.