Is Melania Trump Ready To Get The Spotlight Back On Her?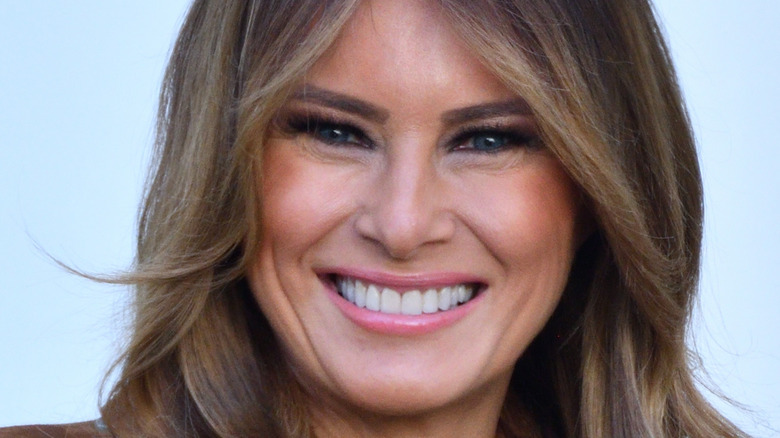 Evan El-Amin/Shutterstock
Former first lady Melania Trump has kept a rather low profile ever since her husband Donald Trump ended his term at The White House. In fact, other than a brief sighting with her son Barron Trump in New York City during the summer of 2021, Melania has rarely been seen in public ever since the end of her husband's administration, according to the New York Post. And while there has been speculation floating around that Donald is looking to run for the presidency again in 2024, Melania has made quite the effort to stay as quiet as possible, per CNN. One source close to the situation even told the news outlet, "Being first lady again is not what she wants. For her, it was a chapter — and it's over, and that's that." A second tipster added, "You're not going to see her at rallies or campaign events, even if he 'officially' says he's running again."
With that said, Melania has recently stepped out not once, but twice. With her two public appearances, a lot of people are now wondering if she's changed her mind about wanting to live a private life, versus one back in the political limelight.
Is Melania Trump ready for another presidential campaign?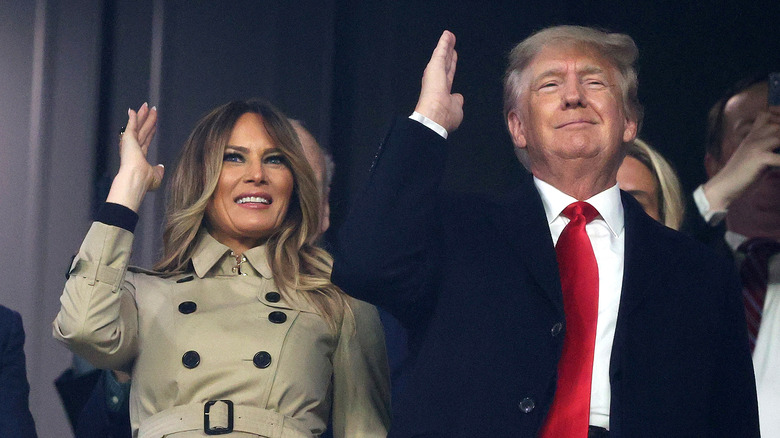 Elsa/Getty Images
According to the Daily Mail, Melania Trump was dressed to impress at a fundraiser at the couple's winter (and post-White House) home, Mar-A-Lago. Apparently, the Log Cabin Republicans moved their America First Policy Institute fundraiser to West Palm Beach just so Melania could attend the affair and accept her Spirit of Lincoln Award. "As I look around the room, the word 'courage' comes to mind," she told the crowd at the black-tie event. "It is the courageous spirit within each of you that has brought us together this evening and it is the courageous spirit of Abraham Lincoln, which gives us our guiding light today."
If that weren't enough, Melania was also by her husband Donald Trump's side during an MLB game in Atlanta between the Atlanta Braves and the Houston Astros. And while the Independent has video of Melania supposedly rolling her eyes with a scowl during the game, she did participate in the "tomahawk chop" during the World Series game and with a big smile on her face, according to Salon. In other words, it looks like things could be moving in the direction that Donald wants, full steam ahead.