Here's What Melania Trump's Ex-Best Friend Just Said About Stephanie Grisham's Tell-All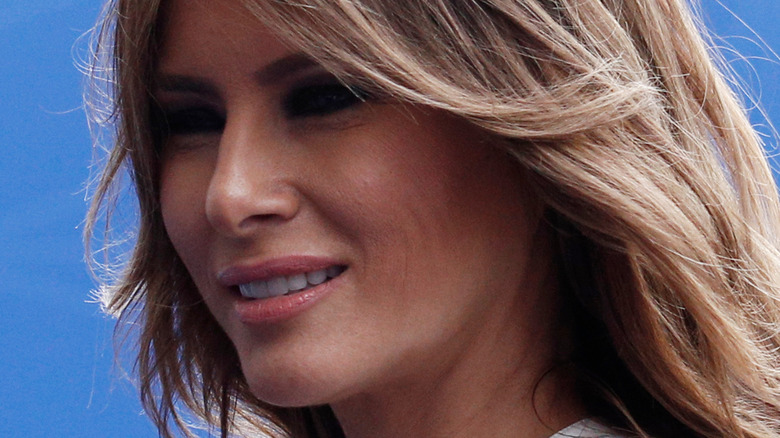 Alexandros Michailidis/Shutterstock
We may receive a commission on purchases made from links.
The release of former press secretary and Melania Trump confidante Stephanie Grisham's book "I'll Take Your Questions Now: What I Saw at the Trump White House" has been met with endless cycles of bites and excerpts showcasing the often toxic, often bizarre inner-workings of the Trump administration. Yet, its release has also spurred a furious backlash against its author. 
Since its October debut, Grisham has been slammed by high-profile celebrities like Stephen Colbert over her willingness to, as Colbert put it, "[sell a] tell-all about the time she told us nothing." (Colbert also noted that throughout the two years Grisham served as the first lady's press secretary, she did not hold a single press conference.) He added on-air, jokingly, "she's spilling all the tea in her new book, 'I Just Recently Grew a Spine.'"
Now, it seems another member has joined in Colbert's chorus: none other than FLOTUS' ex-chief-of-staff and former close friend, Stephanie Winston Wolkoff. So what does Wolkoff have to say about Grisham's exposé? And why she is angry about its publication? Could it have anything to do with a deep-seated rivalry? Or is it about something bigger than interpersonal politics?
Stephanie Winston Wolkoff thinks the tell-all is irresponsible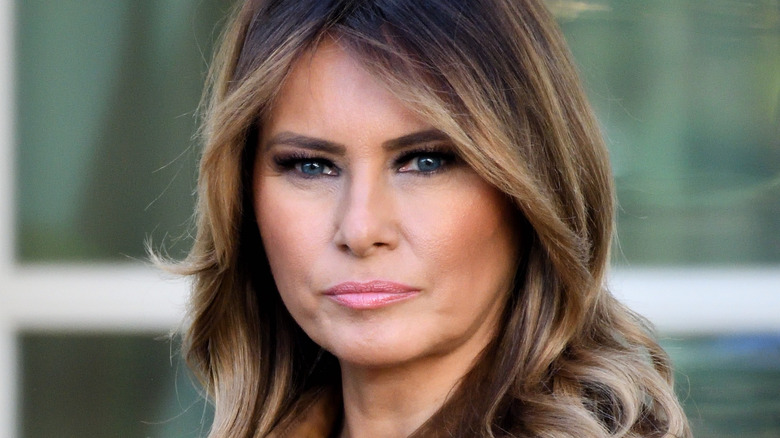 Evan El-Amin/Shutterstock
In an October essay penned by Stephanie Winston Wolkoff and published by Grayden Carter's Air Mail, the former FLOTUS senior advisor came down on Stephanie Grisham for her complicity with the Trump administration, echoing similar sentiments as, say, Stephen Colbert, but a little less humorously.
"There are people who build things and people who destroy them," Wolkoff wrote (via Page Six), before calling out the author by name. "Stephanie Grisham is a destroyer, and in her memoir she seems to show no genuine remorse for the destruction that she caused," she continued, seemingly referencing the policies enacted under Donald Trump during his presidency with Grisham nearby. 
But Wolkoff's disdain for Grisham was also personal. Describing Grisham as a "female Machiavelli with a penchant for Justin Bieber," Wolkoff lambasted Grisham while painting her as a manipulator who usurped Wolkoff's place within Melania Trump's inner circle during a health crisis Wolkoff experienced. According to Wolkoff, the FLOTUS press secretary "swooped in Melania Trump's inner circle when I, a close friend and adviser to the first lady, was in the hospital recovering from back surgery, and helped lay the blame for a gross mismanagement of inauguration funds squarely on my back." Per Wolkoff, it was Grisham's fault Wolkoff was later iced out by Melania and had her White House contract terminated. On another note, Wolkoff (who also wrote a tell-all) wrote off Grisham's claim that Melania speaks five languages. "I can guarantee she does not."