Which Of William And Kate's Children Is Actually In Charge?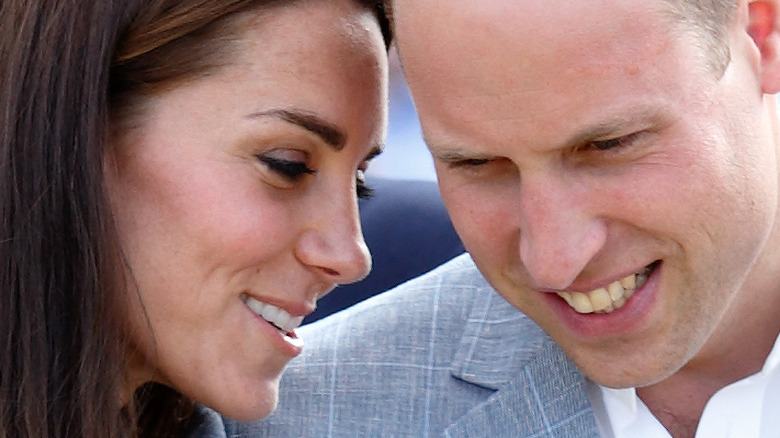 Max Mumby/indigo/Getty Images
Prince William and Kate Middleton appear to be very hands-on when it comes to their family. With three adorable children, the Duke and Duchess of Cambridge aim to give their children a balanced childhood that includes the occasional trip to a pub for a hamburgers-and-fries lunch. An insider told The Sun, "Because of who they are, William and Kate have had to be highly organized parents," and they have "developed this brilliant knack of letting as much as they can seem spontaneous and that's how the children see it." The source added, "They are always at great pains to make sure the three of them have as normal a childhood as possible."
However, there are perks to being the grandchildren of Queen Elizabeth. And for Prince George, Princess Charlotte, and Prince Louis, they score big time when it comes to Christmas. Duncan Larcombe, a royal expert, told OK!, "I think we're looking at three Christmases rolled into one for William and Kate and their children." He went on to explain, "There will be Christmas on their own with their kids, the more formal celebrations at Sandringham with William's family and then time with Kate's family, the Middletons." Sounds like every kid's dream!
And while the Duke and Duchess of Cambridge may have their hands full with their brood over the holidays, at least one of their children has a larger-than-life personality. Both Kate and Queen Elizabeth agree that this kid is a force to be reckoned with.
Kate and Queen Elizabeth agree on who's 'the one in charge'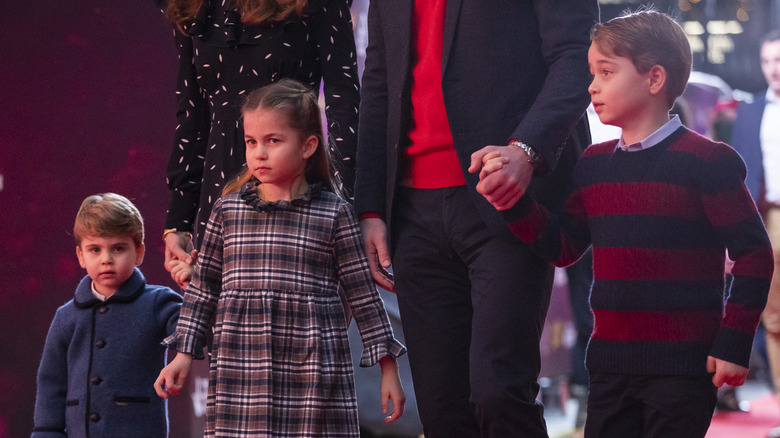 Wpa Pool/Getty Images
Kate Middleton, just like most parents out there, loves bragging about her children every now and then. The duchess often shares snaps of Prince George, Princess Charlotte, and Prince Louis on their Instagram page, and shares tidbits about their personalities such as the fact that they don't like being photographed, per Harper's Bazaar. Kate has even shared that while Prince George may be king one day, Charlotte has the take-charge attitude. During a 2017 interview, via the Mirror, the duchess revealed to another parent that Charlotte is "the one in charge."
Queen Elizabeth seems to believe the same as during a 2019 encounter with two young girls, she spilled the tea about her great-grandchildren's personalities at a charity event. Apparently, the queen asked the older sibling if she "looked after" her younger sister. The girls' mother answered on her daughters' behalf, saying, "It's the other way around." It immediately prompted the queen's response. "It's like that with Charlotte and George," she said.
In fact, it seems as if Charlotte may take after her great-grandmother, who once had an argument with her own mother. The Queen Mother famously asked Elizabeth (via Express), "Who do you think you are?" To which the monarch replied, "The queen, mummy, the queen." Now, presenting Princess Charlotte.