The Real Reason Eric Dane Left Grey's Anatomy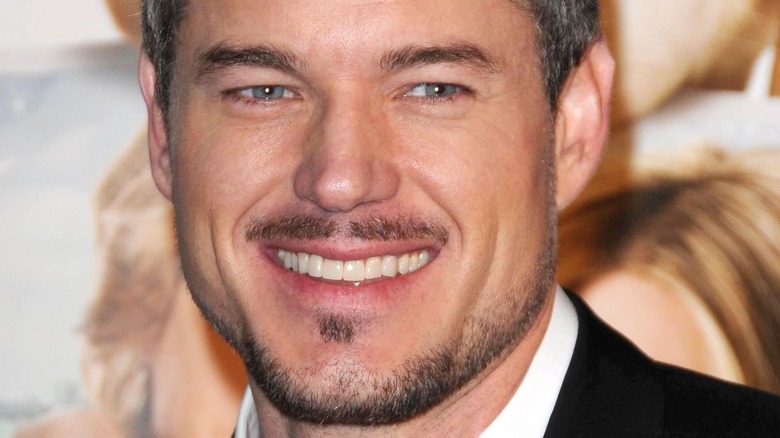 s_bukley/Shutterstock
Eric Dane is famous for playing the role of Dr. Mark Sloan on "Grey's Anatomy" from 2006 to 2012. And as recent viewers are well aware, he returned to the series for a cameo in its most recent season. But why did he leave in the first place, if he was only going to return a decade later? 
Fans of the show may recall that at the end of Season 8, a plane crash took Dr. Sloan's life. In real life, however, another opportunity came knocking. In 2013, Dane told Entertainment Weekly, "'Grey's Anatomy' is a world — it's not about any one individual actor and the storylines were sort of ... you know, heading in different directions. So ['The Last Ship'] was an opportunity for me to go and I was interested in something different. I loved doing Grey's Anatomy. I would have done it until the final episode, but this was something I couldn't pass up." Dane played Tom Chandler on "The Last Ship" from 2014 to 2018. 
The Last Ship received a 10-episode pickup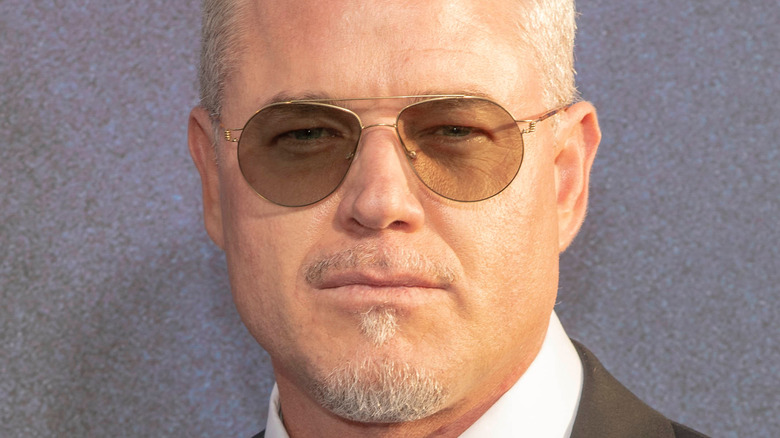 Eugene Powers/Shutterstock
When Eric Dane spoke to Entertainment Weekly about playing Commander Chandler on "The Last Ship," he explained that the physical aspect of portraying the character was satisfying. "On 'Grey's Anatomy,' I didn't have to move too much. I think I ran through the hospital three times. But this is a more physically demanding role." He jokingly added that his character on "Grey's Anatomy" would never have even gotten on a ship to begin with. In 2018, The Hollywood Reporter announced that "The Last Ship" would be canceled after five seasons. 
Eric Dane went on to play the role of Cal Jacobs on the series, "Euphoria." And in 2020, Distractify announced that Dane was cast in the film adaptation of the novel, "Redeeming Love," by Francine Rivers. The outlet described Dane's role as the "horrible Duke to whom Angel (played by Abigail Cowen) is essentially 'sold.'"
Multiple actors have joined Eric Dane in leaving Grey's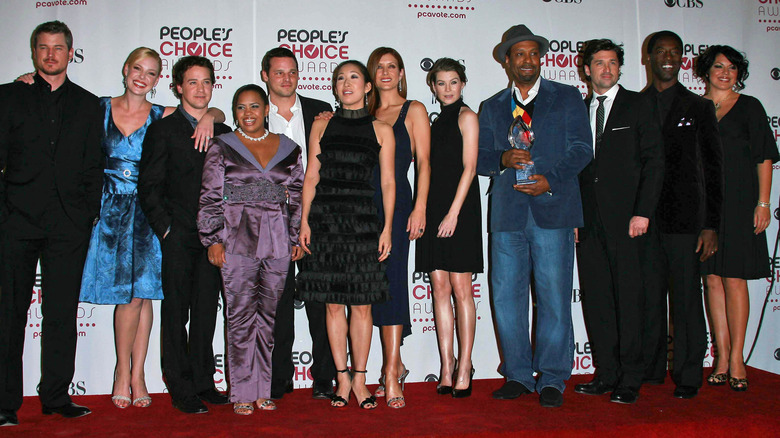 s_bukley/Shutterstock
As fans of "Grey's Anatomy" know, a number of actors have left the show over the years. Patrick Dempsey left the show in 2015, telling Entertainment Weekly that his departure happened in a "very organic way." Sandrah Oh left the show after the Season 10 finale after her character, Dr. Cristina Yang, moved to Switzerland. In her exit interview with The Hollywood Reporter, Oh shared, "Creatively, I really feel like I gave it my all, and I feel ready to let her go."
Meanwhile, Katherine Heigl left in the middle of the show's sixth season, telling Entertainment Weekly, (via HuffPost), "We just finalized our agreement. Everyone had been working really hard to find an amicable and gracious way of letting go and moving on. It's sad but it's what I wanted."
And when it comes to Eric Dane, fortunately, the actor seems to have successfully navigated his acting career since leaving. Earlier this year, Dane starred in "The Ravine" as Mitch Bianci alongside Teri Polo, Leslie Uggams, and Peter Facinelli. Dane received the Los Angeles Film Award for Best Actor for his work on the film.