How Ellen Pompeo Really Feels About Working With Scott Speedman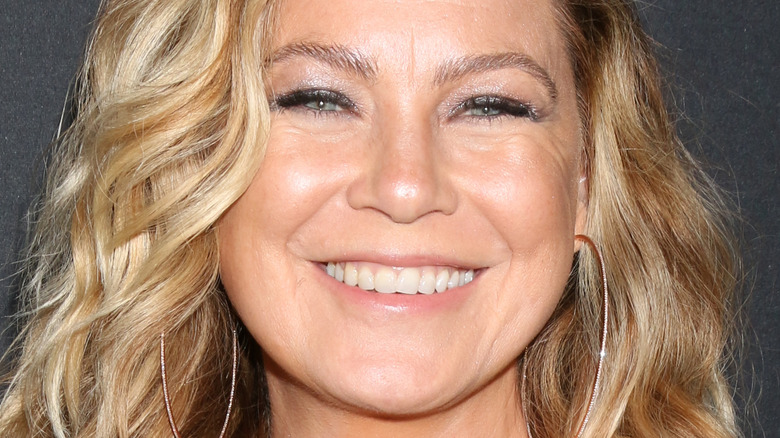 Kathy Hutchins/Shutterstock
When comes to a long-running series like "Grey's Anatomy," it can be hard for fans to keep track of the comings and goings of its cast. And that was made blatantly apparent with the show's Season 18 premiere when many failed to predict that a significant person from Meredith Grey's past would make a notable return.
That certain someone is no other than Dr. Nick Marsh, a transplant surgeon played by Scott Speedman. The character made a brief appearance in Season 14, when Nick was treated by Meredith and the two had a flirtatious and tension-filled exchange. Nick didn't show up on the show again, however — until now. "I HAVE ZERO MEMORY OF THIS MAN #GreysAnatomy," one fan tweeted at the time. But, there were some who were ecstatic about his unexpected comeback. Apparently, they felt the chemistry between him and Meredith from the get-go. "YES YES MEREDITH GREY AND NICK MARSH," exclaimed another viewer. "THANK YOU FOR BRINGING SCOTT BACK."
If you are one of the "Grey's Anatomy" fans who's happy about Dr. Marsh's return, you have Ellen Pompeo herself to thank. She was one of the key people who made Speedman's comeback happen.
Ellen Pompeo rallied for Scott Speedman's return
Matt Winkelmeyer/Getty Images
Who knew that even Meredith Grey herself wanted Dr. Nick Marsh to come back to the show? In an interview with Entertainment Weekly, Ellen Pompeo revealed that they always had plans to bring Scott Speedman's character back. It all simply came down to finding the right story and arriving at the perfect timing.
"Scott and I are friends. We've known each other a long time, and we always got along really great," Pompeo divulged. "A few years ago, when we were looking for someone to come on, we had the idea for this story, and I thought of him immediately. I was like, 'I think he would be amazing.' He was generous enough to come on and we had a great time." But, as Pompeo noted, "[H]e was always busy and we wanted him to come back, and it was never the right timing or the story wasn't right."
Pompeo said that, to make his return worth it, both of them make an effort to work together and step up their game to make every scene compelling. She added that they throw ideas back and forth to capitalize on their chemistry. "I feel really lucky that we were able to get him. We just have great chemistry," Pompeo continued. "We think the same about scenes ... He and I are always trying to elevate every scene, trying to make it as good as we can."
Scott Speedman hopes to win 'Grey's Anatomy' fans over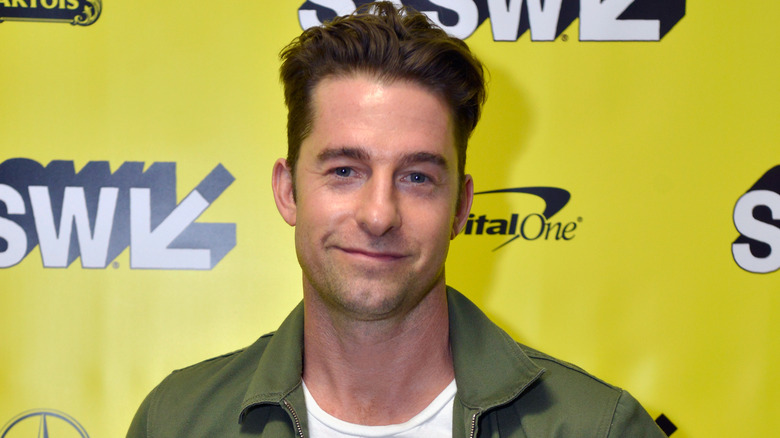 Nicola Gell/Getty Images
"Grey's Anatomy" isn't Scott Speedman's first rodeo on a widely followed and universally loved show. (He used to star in "Felicity," after all.) But the fans' initial reactions to Dr. Nick Marsh's return caught him off-guard. He did not expect to come across some pretty strong comments about the revelation.
"They are actually [very intense]," Speedman told "On Air with Ryan Seacrest." "I didn't know that. I thought it would be a walk in the park, ... but they had some opinions early on. But I think I'm winning them over, I'm not sure. ... They were very passionate. ... They didn't take too kindly to it."
But Speedman is such a good sport that, even though he did not receive the initial reaction he anticipated, he said that he's been enjoying his time working on the show. "It's been such a sweet job so far," he told People in October. "I don't know where it's going, but I get to explore the character more and we can really draw things out. I'm excited to be back!"