Inside NCIS Star Cote De Pablo's Relationship With Diego Serrano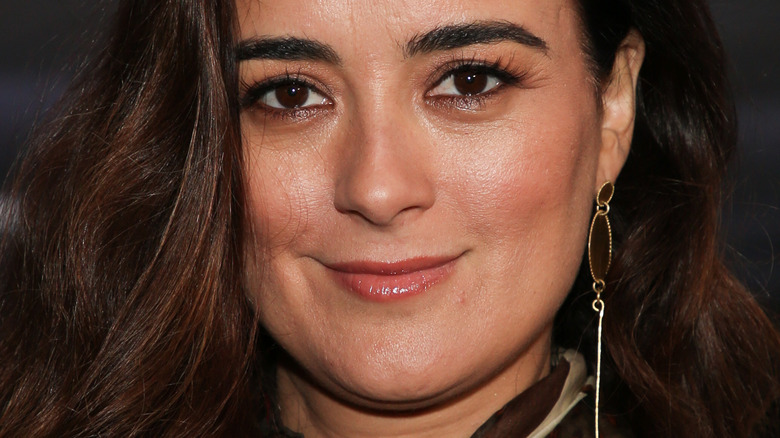 Paul Archuleta/Getty Images
Cote de Pablo was a fan favorite on "NCIS," where she played agent Ziva David, a former Mossad officer. Viewers of the long-running CBS series loved Ziva and her romance with Tony Dinozzo, played by Michael Weatherly. "NCIS" fans hoped Ziva and Tony would find their happily ever after because the sparks between the Chilean American actor and her co-star were so convincing. Many fans even wondered if de Pablo and Weatherly were dating in real life!
The television couple interviewed each other in 2009 on Entertainment Tonight, and the chemistry between the "NCIS" co-stars was off-the-charts. Weatherly noted, "My first impression was that you were a very put-together young lady from New York. I was amazed by the focus and the clarity of the performance, and before I knew it, I had fallen hopelessly, desperately into an enchanted spell." Later in the segment, de Pablo raised eyebrows while responding to how the series planned to kill off Weatherly's character, as de Pablo said, "I would kiss you, and put a knife through your gut." Okay?
Both actors have left the CBS series since. Fans melted down in 2016 when Weatherly left "NCIS" after revealing that Tony and Ziva had a daughter, Tali. However, off-screen, de Pablo had a love story almost as dramatic as her TV relationship!
Cote de Pablo's romance with Diego Serrano lasted 15 years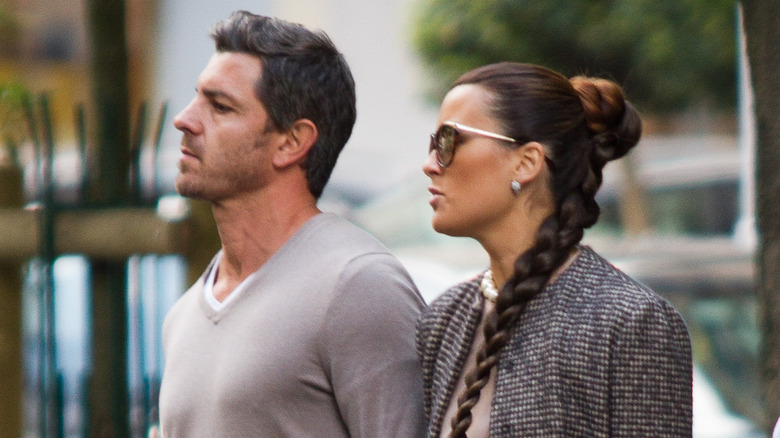 Marc Piasecki/Getty Images
Cote de Pablo's romance with Ecuadorian-born actor Diego Serrano lasted 15 years. Serrano and de Pablo were together from 2000 to 2015, and while their opposite personalities may have been exciting in the romantic sense, they were not compatible when it came to settling down. As the former "NCIS" star described her long-term relationship with Serrano in a 2012 interview with Prevention, "I'm very happy. He's the worst influence that I have ever had in my entire life, and I love him for it." The actor revealed that she and Serrano have very different approaches to life. "Every once in a while, he turns to me and goes, 'Live a little,'" she told the outlet. "I'll have chicken with broccoli and he's like, 'What about the chocolate cake?' If it weren't for him, I'd be the most boring person in Los Angeles."
The Prevention interview revealed other big difference between the couple. As de Pablo told the outlet, "My partner's idea of fun is to dress up, get in the car, pump the music, go clubbing. I could not be further away from that. I love being at home, having friends over." The fiercely private de Pablo told Spanish outlet Caras in 2015 that she and Serrano broke up and shared that she wanted to have kids someday. de Pablo said, "The children will arrive... but the right person and pieces have to be presented." Because de Pablo is one of the few actors who aren't on social media, there are few clues about her split from Serrano.
'NCIS' fans are still obsessed with Cote de Pablo's love life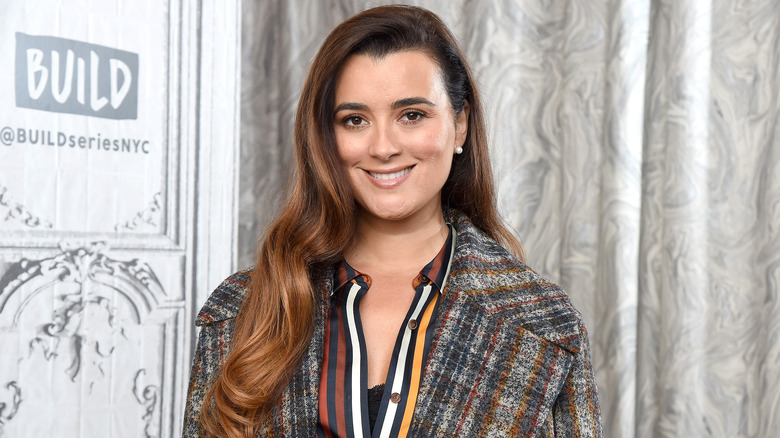 Gary Gershoff/Getty Images
Details about Cote de Paulo's love life after actor Diego Serrano are sparse. The "NCIS" actor is quite private, much like her former co-star Mark Harmon. But, even though de Pablo left "NCIS" in 2013, fans are still obsessed with her love life! Her former co-star Michael Weatherly caused a fan frenzy on September 29 when he posted a throwback photo of Tony and Ziva on "NCIS," tweeting, "Let's just say... they ended up in Paris. Anyone think that's a possibility? (BTW, filming this scene for ep 200 of #ncis was one of my favorite moments)." An "NCIS fan responded, "I was JUST rewatching your last episode on @NCIS_CBS!!! I have seen it 5-6 times and it still made me cry. And Paris!!! Yayyy!! #ZivaAndTonyForever." The Twitter tsunami from fans of the naval drama showed how strong people love both de Paulo and Weatherly.
The Chilean American actor talked about her ideal partner with Watch! (via CheatSheet), "I prefer somebody who can balance me out. Somebody who, when I'm out of control, can just kind of turn off the engine. An equalizing force ... And that's very hard to find." But even though dePaulo and fellow actor Serrano are no longer together, de Paulo is hopeful she'll find the right partner to settle down with and have a family. In an interview with Rachael Ray, de Paulo said, "Eventually, I think it will happen ... Things have been slow to come. I think happily they will come when the time is right."