The Tragic Death Of Famed Designer Virgil Abloh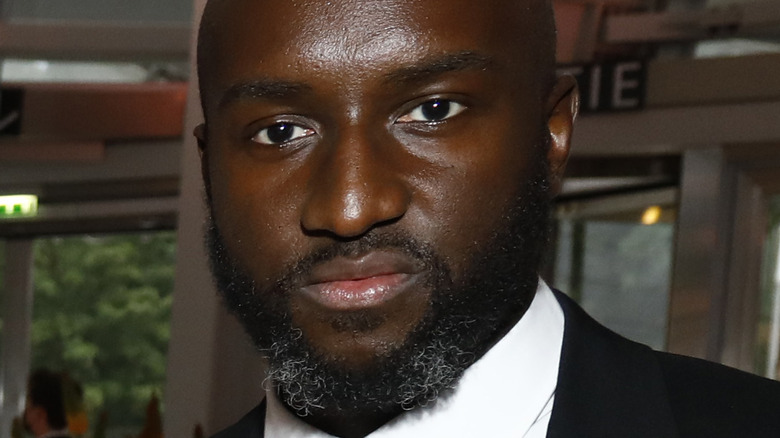 Julien M. Hekimian/Getty Images
Virgil Abloh, the men's artistic director of Louis Vuitton, died on November 28. The famed designer was diagnosed with a rare and aggressive cancer, cardiac angiosarcoma, two years ago. Abloh's death was announced via Instagram in a heartfelt post about the 41-year-old designer's life and legacy. The Instagram caption read, "We are devastated to announce the passing of our beloved Virgil Abloh, a fiercely devoted father, husband, son, brother, and friend ... He [Virgil] chose to endure his battle privately since his diagnosis in 2019, undergoing numerous challenging treatments, all while helming several significant institutions that span fashion, art, and culture."
The message continued, "Through it all, his work ethic, infinite curiosity, and optimism never wavered. Virgil was driven by his dedication to his craft and to his mission to open doors for others ... He often said, 'Everything I do is for the 17-year-old version of myself,' believing deeply in the power of art to inspire future generations." The post thanked people for all the love and support. Abloh is survived by his wife and two children. He was known for his work with many celebrities and brands, from Kanye West to IKEA.
The CEO of Louis Vuitton's parent company LVMH, Bernard Arnault, paid tribute to Abloh in a statement: "We are all shocked by this terrible news. Virgil was not only a genius designer and a visionary, he was also a man with a beautiful soul and great wisdom." The tragic death of the famed designer was preceded by his amazing life and rise in the fashion world.
Virgil Abloh's ceiling-shattering rise into the fashion world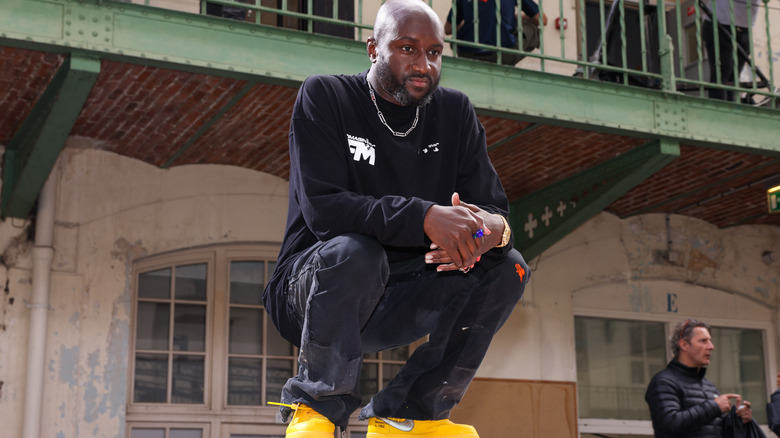 Pierre Suu/Getty Images
Virgil Abloh's ceiling-shattering rise into the fashion world could be a movie. According to The Hollywood Reporter, Abloh was born in Rockford, Illinois to a seamstress and a plant manager who immigrated to the U.S. from Ghana. Abloh earned degrees in civil engineering and architecture; his path to the fashion world was not a typical one. The designer became friends with Kanye West while working at a screen-printing company in Chicago, and the duo interned together at Fendi in 2009. Abloh founded Off-White's streetwear luxury brand and was Kanye West's creative director for years before going to Louis Vuitton in 2018.
The humble designer explained his supersonic rise in fashion during an interview with British GQ, "I take pride in the fact that there's a kid who's living in, you know, Alabama, who never thought something like this was possible for him ... But all of a sudden, because I'm here, he knows [he can do it too]." Abloh was the first Black designer to hold the position of artistic director for Louis Vuitton. In 2020, Abloh set up the Post Modern Scholarship Fund, benefiting Black students after the murder of George Floyd. Our condolences are with his family and friends during this time.