The One Thing Mark Hamill Hated About Star Wars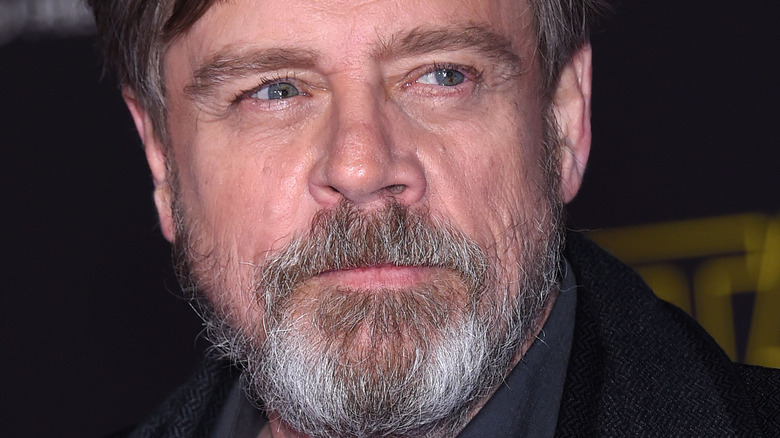 DFree/Shutterstock
Mark Hamill's name is synonymous with "Star Wars," and the veteran actor has often been vocal about his love for the franchise. In fact, the man who played Luke Skywalker is convinced he would have been a giant fan even if he wasn't involved in the films. "I tell you, if I had not been cast in Star Wars, I would have been there first day, first show," he told Vanity Fair in 2017. Although Hamill has profited from rabid "Star Wars" fandom, he believes many fans might have become too attached to the material. "I don't know when, over the period of time, fandom became so contentious," he told the Daily Beast in 2020.
After Hamill reprised his role as Skywalker in the sequel trilogy, he was finally prepared to walk away from the character for good. Hamill had no interest in portraying the legendary character after "Star Wars: Episode IX – The Rise of Skywalker." "Oh, I can't imagine that, no," he told Entertainment Weekly in 2020, when asked about the possibility of returning as the Jedi master. "I had a beginning, middle, and end. Those films gave me far more than I ever expected when we started out so it's never even occurred to me," he added.
During a 2016 interview with Cambridge Union, Hamill admitted that he "signed on" for his last trilogy before knowing that the franchise would be sold to Disney. Thus, Hamill wound up unhappy with certain choices that were made for the franchise.
Why Mark Hamill disagreed with director Ryan Johnson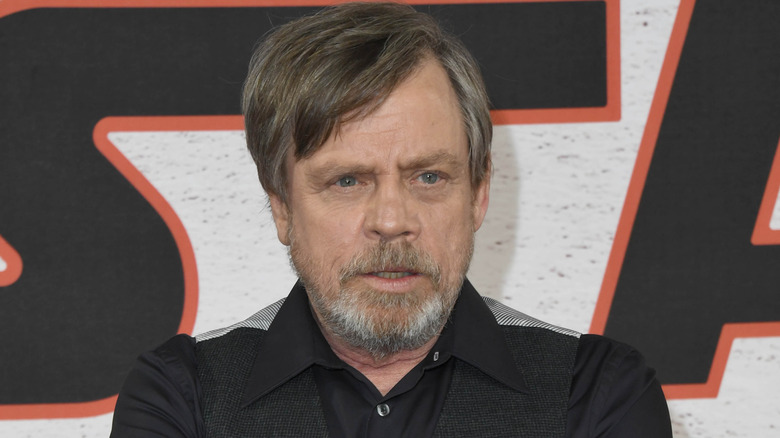 Stuart C. Wilson/Getty Images
Through the decades, Mark Hamill became protective of his character, Luke Skywalker, and had a vision for Skywalker's journey. Hamill was dismayed when he read the script for "Star Wars: Episode VIII – The Last Jedi" and found out how writer-director Rian Johnson had written the character. "Luke was so optimistic and so hopeful and cheerful. Here [he is] in a very, very dark place," Hamill said during a press junket in 2017, via Deadline. Hamill did not sit idly by. When the actor realized Luke had been completely retooled he spoke up to Johnson, but realized it was out of his hands. "It's not my movie anymore," Hamill added.
The "Star Wars" icon did not mince words, and told the director he believed making Luke so dour was a mistake. "I at one point had to say to Rian, 'I pretty much fundamentally disagree with every choice you've made for this character,'" Hamill revealed to Vanity Fair in 2017. Speaking to The New York Times in 2017, Hamill used even stronger language to describe his disapproval of Luke's character arc. "There are times where you go, 'Really? That's what they think of Luke?' I'm not only in disagreement — I'm insulted," he said. However, Hamill admitted that voicing dissenting opinion was part of making a successful movie. "But that's the process and you thrash it all out," the veteran actor added.
Luke's descent into a somber character was not even the most surprising choice in that trilogy for Hamill.
Mark Hamill did not want the Jedi to end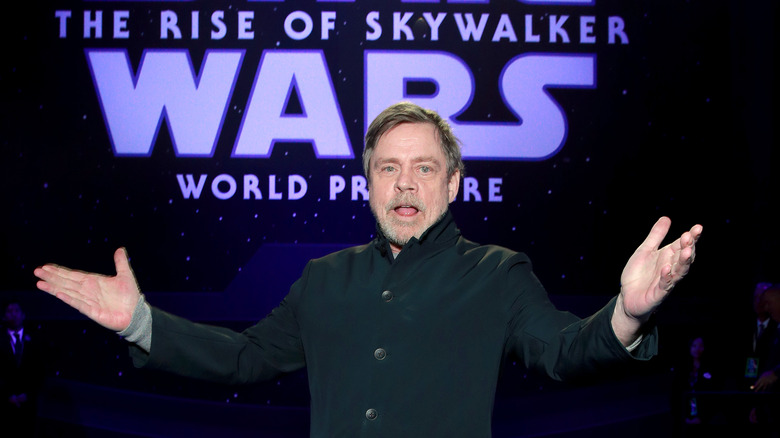 Rich Fury/Getty Images
Similar to the typical diehard "Star Wars" fan, Mark Hamill had ideas for how Luke Skywalker would reemerge in the sequel trilogy. Specifically, Hamill believed Luke would assist Rey when she battled Kylo Ren in the forest in "Star Wars: Episode VII – The Force Awakens," but was surprised to read that Rey suddenly possessed Jedi powers, per Vanity Fair. That development surprised Hamill, but one other choice left him completely flabbergasted. "[T]he most shocking thing I read was it's time for the Jedi to end. Are you ... What?," he told ScreenRant in 2017. He understood that Luke had misgivings about training Ben Solo — before he became Kylo Ren — but the actor did not believe that misstep would sway Luke to want to abolish the Jedi.
Ultimately, Hamill walked back his critiques. Once the "Star Wars" actor saw the finished product, he was satisfied with his legendary character's arc. "I've had trouble accepting what [Rian Johnson] saw for Luke but again, I mean, I have to say, having seen the movie, I was wrong," he told IMDb in 2017. Shortly after that interview, Hamill admitted that he was wrong to take his misgivings public. "I regret voicing my doubts & insecurities in public," he tweeted in 2017. "All I wanted was to make good movie. I got more than that- @rianjohnson made an all-time GREAT one! #HumbledHamill," the actor added.