The Real Reason Tom Hanks Didn't Take A Salary For Forrest Gump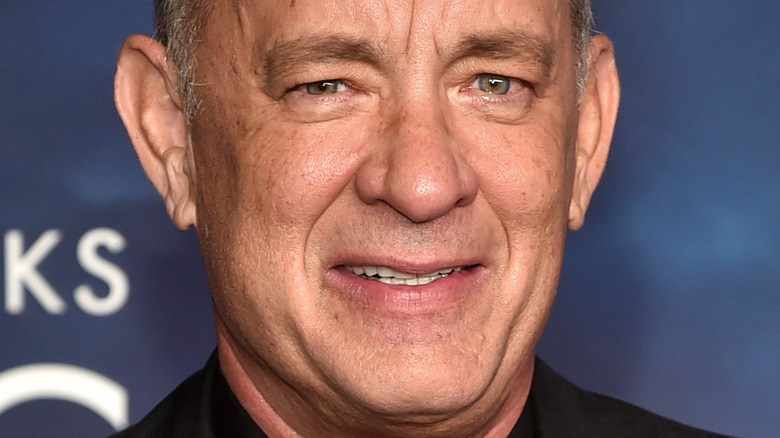 Alberto E. Rodriguez/Getty Images
A-list actors of today have Jim Carrey to thank for their hefty paychecks. In 1996, when he signed on to star on the dark comedy "The Cable Guy," he became the first actor to sign a $20 million deal, setting a new precedent for actors after him. "It seems a mild panic has set in at the talent agencies because they don't think they're going to get (those salaries) for their clients," a producer said at the time, per Variety.
Fast forward to today, and A-list actors getting $20 million per movie is the standard. In a Variety report on the biggest movie stars salaries, actors get to take home record-breaking amounts despite many films being released on streaming platforms. Leonardo DiCaprio and Jennifer Lawrence, for instance, were paid $30 million and $25 million respectively for "Don't Look Up," while Dwayne Johnson was awarded $30 million for "Red One." These figures don't even include earnings from streaming just yet.
But there are also actors who have famously taken pay cuts for their films. For "Forrest Gump," Tom Hanks had to give up a part of his salary to help produce some of the film's most iconic scenes. Here's why.
Tom Hanks helped save 'Forrest Gump' from being shut down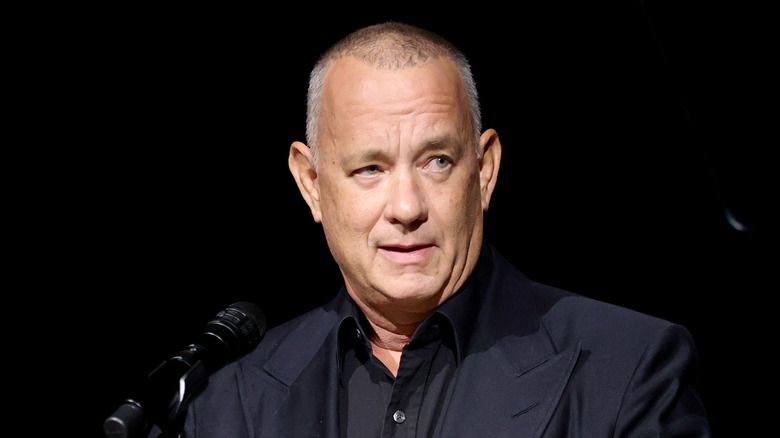 Rich Fury/Getty Images
There's no denying that "Forrest Gump" is one of the most universally loved movies of all time, but not many know that it almost didn't happen. According to AP News, the movie only had a modest budget of $50 million, with a huge chunk of it going to Tom Hanks and director Robert Zemeckis. The Los Angeles Times said that they were initially offered $7 million and $5 million respectively for their work in the film.
Multiple reports claimed that Paramount thought that the film, which is about "an Alabama man with an IQ of 75" (per IMDb) who played a part in some of the world's biggest cultural events, was too expensive to make. It was so close to being shut down, but Hanks and Zemeckis made what is called an "A-plus deal" to defer their upfront salaries in exchange for a part of the box office revenue. Luckily, this move paid off, making it one of the smartest decisions in Hollywood history.
The film eventually sold $661 million in movie tickets worldwide and nabbed the title of being the fourth-highest-grossing release of all time back then. And Hanks? He brought home a cool $60 million.
Tom Hanks also paid for some of the scenes out of pocket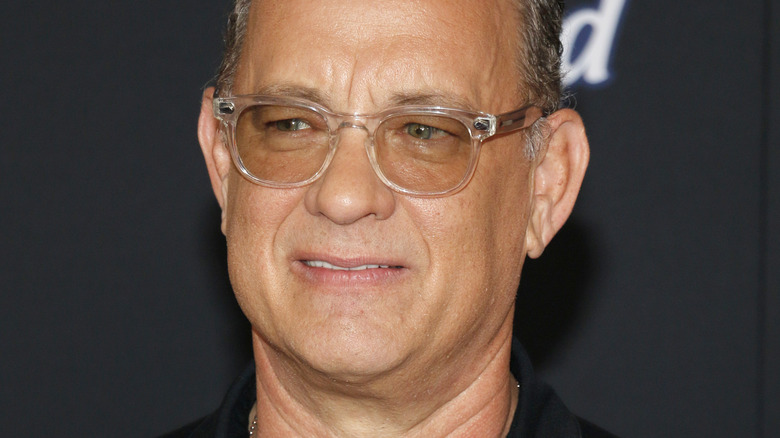 Tinseltown/Shutterstock
Nine years — that's how long it took for "Forrest Gump" to come to fruition. "Actors, directors, agents, studio people were just not interested in the project, partly because of 'Rain Man,'" producer Wendy Finerman told The New York Times in 1994. In those nine years, many hurdles popped up, including not having enough budget to film certain scenes. On the podcast "In Depth With Graham Bensinger," Tom Hanks revealed that they almost didn't film the iconic cross-country run Gump did because it was too expensive. The studio did not want to give them any more money, and so Zemeckis enlisted Hanks' help to push through with it.
"He said, 'Well, this run is going to cost X amount of dollars.' And it wasn't cheap. And I said, 'OK.' He said, 'You and I are going to split that amount, and we're going to give it back [to Paramount]," he said, via The Hollywood Reporter. "We'll give you the money back, but you guys [Paramount] are going to have to share the profits a little bit more."
The same situation happened again in another scene, although Hanks did not disclose which one. "They said, 'The weather is such that we can't get the insurance coverage on it,' the studio said,'" he recalled. "And Bob and I said, 'We'll cover the insurance.' And we did." It's safe to say that all those risks were worth it, because to this day, "Forrest Gump" remains to be one of the most beloved films of all time.