Why Gigi Hadid Won't Show Her Daughter's Face On Instagram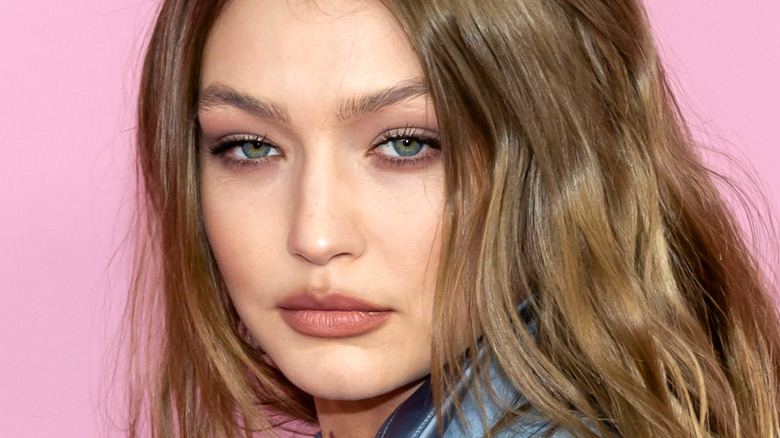 Ovidiu Hrubaru/Shutterstock
Privacy has always been important to Gigi Hadid and Zayn Malik, who separated in October, when it comes to their daughter. After Hadid announced her pregnancy via a black-and-white Instagram shot of her belly bump in August 2020, Khai Hadid Malik entered the world on September 19, 2020. Since then, Khai's identity has been publicly protected as much as possible, as exemplified in Hadid's July plea to paparazzi. "It would mean the world to us, as we take our daughter to see and explore NYC and the world, if you would PLEASE PLEASE PLEASE blur her face out of the images, if and when she is caught on camera," Hadid wrote in an Instagram Story.
Given that Hadid gave birth at her Pennsylvanian countryside home, it made sense when the model revealed to Vogue in March that that is also where Khai will be raised. "The greenery and the farm-y lifestyle are similar to what made me feel really centered as a kid, and I think that's really important to Zayn and me," Hadid shared, adding, "I think that just giving your child the opportunity to explore different interests is such a beautiful thing."
Not only will Khai be raised away from the paparazzi-filled urban settings of large cities, Hadid has also taken the initiative to obscure her daughter's face on Instagram posts, like this Halloween family photo (per Elle), with giant emojis. Between this and her request to the paps, what exactly is Hadid's concern over revealing Khai's face?
Gigi Hadid is following in Blake Lively's footsteps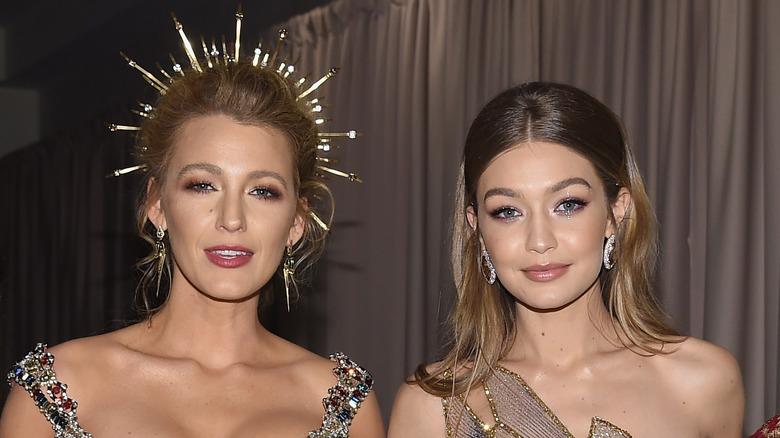 Dimitrios Kambouris/mg18/Getty Images
Gigi Hadid believes it's best for children of celebrities to grow up out of the limelight, in part because of precedents set by others. "I have friends who are public figures and that's how they've gone about it, and I see their kids really blossom in a different way," Hadid told Vogue in March, naming friends Blake Lively and Ryan Reynolds, who have three children, as one such example. (Lively has repeatedly called out Instagram accounts for posting paparazzi shots of her children, per People.)
Lively told Vogue that during Hadid's pregnancy, the latter sought out her advice for tackling the inevitable public scrutiny toward her incoming child. "I told her you have to do what works for you," Lively shared. "Gigi has a really special relationship with her fans, and I love how open she is on social media. I love seeing into her world. I'm grateful for what she shares but also understand whatever boundaries she chooses to set." Hadid's sister, fellow supermodel Bella Hadid, added to Vogue, "Until her child wants to be in the spotlight and can make the decision herself, she doesn't want to put her in that position."
Given the media's fascination with the entire family since the days of "Real Housewives of Beverly Hills," Gigi Hadid is probably wise to err on the side of caution. 
Gigi Hadid's stalker attempted a break-in five times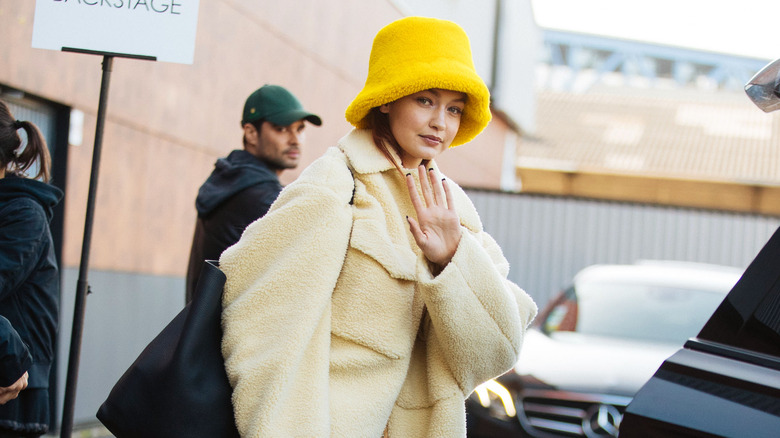 Melodie Jeng/Getty Images
Gigi Hadid's determination to protect her daughter's identity is more than understandable, given her scary history involving a stalker. In 2015, Marcell Porter was arrested after attempting five break-ins into her Manhattan apartment and charged on eight counts per the Daily Mail, including attempted burglary. (Luckily, Porter never got further than her front door.) 
"She was scared," a source within the New York Police Department told Page Six. "He's very delusional. He was muttering to himself in the precinct. He was saying stuff like, 'She needs me.' He'd wait for her outside her building for long stretches of time." Porter's Facebook page also boasted scary proclamations like, "Gigi I'm at the hotel in queens. Trying to find the gym you went to while working" (via the Mail). Furthermore, the criminal complaint documented Porter as telling Hadid's doorman, "I'm paramilitary and I saved her life before. She wants to marry me and have my kids." Incidentally, Hadid sold that apartment and moved in July 2015, per Vogue U.K.
Although the model-mommy never spoke publicly about Porter, she likened the paparazzi to stalkers in a lengthy Instagram post in 2018. Hadid wrote, "I understand if they know someone is going to an event, or even stopping by sometimes to see if someone will leave their house that day; but, these people make money off us everyday, LEGALLY stalking us day in and day out ... for us to walk six feet to a car."